What is the best approach to selling your house?
You may sell to a real estate agency that will simply list your house for sale and subject you to waiting indefinitely. Alternatively, you could sell your house to an average buyer whose purchasing power is tied to a bank loan that takes forever to process. But if you don't have the patience for all that, just call BiggerEquity at 866-333-8377 right NOW and get your house sold today!
You only think that your house is the worst on the block because you've not seen the things we have! But that's gist for another day; for now, come get your money from us so we can get to work on getting it back in shape for the next owner. Our hotline: 866-333-8377.
One more advantage of selling your house to us is that we will never disappoint you because our purchasing power is independent of loans, bank approvals, and 3rd parties. We have our own money and sincerely want you to have some of it ASAP.
What Others Are Saying…
The Process is Simple: You Receive the Cash and we Cover all the Costs.
BiggerEquity buys homes for cash from people in different situations without making homeowners cover repair costs, or any other costs for that matter. Whether you are selling your house because you are moving, downsizing, or the house is in family trust, we will buy it from you and help you get on with your life very easily and quickly.
Do you want to sell your house because you are going through a divorce ?
Many couples out there believe they must repair the damage to their home and work with a realtor in order to get the best price for their home, but that's usually not the case. Dipping your hand in your pockets to invest in major home repairs, cleaning, and fixer ups may result in your house remaining unsold on the real estate market for several months. If the house does eventually sell, it may not be sold at the expected price, so you also incur losses and more expenses because you will have to pay commissions and other fees such as escrow fees and closing costs.
We buy houses in Iowa and around Iowa. We can buy your house and close through fast and easy means when you are ready.
Do you keep thinking, "How do I sell my house quickly?" We've got just what you need.
Contact Us
Give us a call or just fill out this form with your information including your postcode and property details. We will evaluate the information you submit to us and contact you with an offer in as little as 1 day.
Property Assessment
If you like, the offer we make you initially, we will have someone from our company pay you a visit whenever you think is convenient to assess your property.
Formal Offer
The report of your property assessment will guide us in making you a formal offer to buy your house.
Your Solicitor
We can get you an independent solicitor to represent you after you accept our offer.
Closing
After completing the legal paperwork, you get to choose a closing date that works for you and we will stick to it.
Do you have a house in Council Bluffs, Iowa? We will purchase it immediately without delay.
Our cash offers take less than 24 hours. Most times at BiggerEquity, a representative will contact you the same day. All we need from you is to input your address, and you will have a cash offer in less than 24 hours. If you need to sell your house fast , you can actually select from our 24-hour option to as little as 7 days. Don't worry though, if you are not in a hurry we can work with any time frame you desire.
We are the fastest way to sell your property without the procedures involved in dealing with realtors (which do not even produce results most times). There is no middle man or marketing needed with us because we buy your home in a jiffy!
If this is you, you are definitely in good company. Because this write-up is designed to provide the most effective way of selling your house… boycotting all the problems and challenges along the way. You'll be getting all this in the form of a professional house buying company.
Get a quick cash offer on your home today. Let us tell you how much it is worth without any obligation.
BiggerEquity is made up of real estate investors based in Council Bluffs who are experts at buying homes from homeowners regardless of their situation. We can help you whether you need to sell your house quickly to avoid foreclosure, cannot afford repair costs, or simply want to sell your estate, or vacant property.
We pride ourselves in reconstructing deteriorating property into spotless and attractive buildings through our strategy and vision of meeting the needs of new homeowners, improving the quality of houses in the community, and generally increasing the value of other houses in the neighborhood.
Besides buying houses irrespective of the condition, we constantly seek out other avenues to provide more value across the communities in Council Bluffs. Rejuvenating houses in these communities help us improve the quality of housing and appeal of all neighborhoods.
We Can Buy your House for Cash and Close Fast no Matter the Condition.
Regardless of your circumstance, we are always ready to work with you to come up with a good price for your property. Our approach is very direct in evaluating what it will cost us to get the property back in shape before re-selling it and we always come up with a solution that is mutually beneficial to both you and to us.
Look no further if you are looking to sell your property fast without stress, inspections, financial delays, and agents' commissions. We save you the time and effort by making a fair cash offer to you for your house in its current condition, without insisting that you make any repairs.
We usually close the deal and release the funds within 10 to 14 days provided no major title issues come up in the transaction. However, you will get as much time as you need to evacuate the premises and remove your belongings. Our technique is flexible and tailored to meet the needs of each situation and we use it to ensure the transaction does not make you uncomfortable in any way. To help us understand your situation better and provide the best possible solution for you, simply fill out the form below as best as you can. We will contact you ASAP. Note that all information you provide in this submission is confidential.
We buy Council Bluffs, Iowa houses in a jiffy. Try us!
Do you own property that you will like to sell? Let us know about it today and we will make you a fair cash offer for it and have you choose a time that will be most convenient for you to close the sale with us.
BiggerEquity is the best company that buys houses in Council Bluffs in an effort to help homeowners to sell their homes fast for cash. Our reputation precedes us because we consistently offer unparalleled full home sale service that is hassle-free and exceptionally fast.
We are experts at providing real estate solutions that help homeowners to easily break free from difficult situations like having a property that has become a burden, facing foreclosure, probate, etc.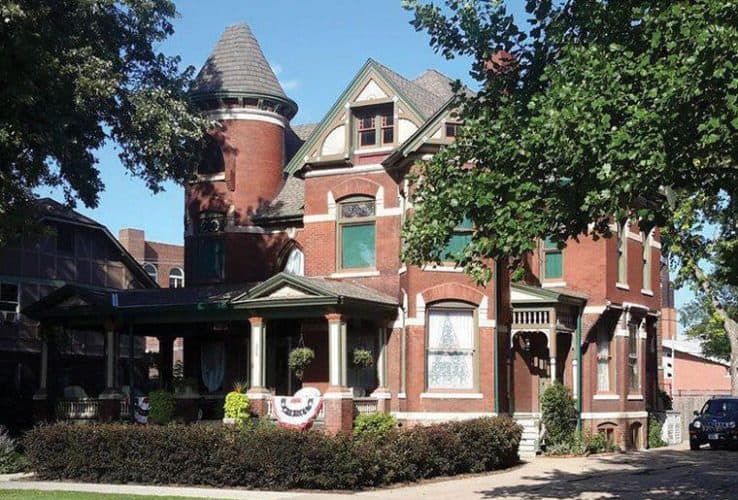 No matter the condition of your house, we are here to buy it.
Are you facing challenges relating to real estate such as foreclosure, moving, and unwanted properties? We are interested in buying your home no matter the state it presently is even it is not habitable anymore. We seek to help property owners in conveniently turning their property into cash. You do not have to worry about making repairs or paying your mortgage as we would completely take care of all that.
We are interested in homeowners who are looking to sell off their properties. We take a look at the property and confirm if the property is really yours. Once we're done with this process, you will receive an offer the same day and cash in hand as soon as you accept our cash offer.
Call us at 866-333-8377 to get more details on how you can quickly sell off your house in the property market. Do this, and we will contact you almost immediately.
Sell your House to us Without Hassle! We Buy Homes AS-IS.
It doesn't matter if your house is damaged by fire or as a result of abuse by bad tenants. We are ready to buy your house AS-IS no matter the degree of repair it needs.
Don't worry about the condition of your home; it won't stop you from selling it to us.
We buy homes regardless of the condition and you do not have to spend any money on repairs, cleaning, or renovation before selling to us. We will take care of all that for you. We can give you a cash offer for your home without any contingencies and no obligation. This way you can focus on moving on.
We Buy Houses in Iowa …
With a current population of 3,123,899 and growing, it's the perfect time to sell your house in Iowa.
Since the beginning of time in 1846, folks have been selling their homes in Iowa
Lawmakers in Des Moines, the capital of Iowa, are always coming up with new laws in congress in order to save you money when selling your home.
Since 1857, Des Moines the capital of Iowa, people have been selling their homes.
Can you believe Iowa is 75800 square miles? Houses for sale galore!
The first step in selling a house is a Purchase Agreement between the Buyer & the Seller. Each state has an Official residential purchase agreement. In order to find the official document for use, visit the Iowa realtor board page.
Fun Fact: Iowa is the only state whose east and west borders are 100% formed by water. Missouri and Mississippi rivers.
Visit the Iowa by following the link, Iowa.
Check out the State Page of Iowa for additional demographic information for Iowa.
Sell My House Fast in Council Bluffs Iowa
The city of Council Bluffs is considered to part of Pottawattamie county.
Visit the Council Bluffs by following the link, Council Bluffs.
Check out the City Page of Council Bluffs for additional demographic information for Council Bluffs.
Council Bluffs is associated with these zipcodes: 51503, 51501, 51502
The coordinates for Council Bluffs are: 41.2369 latitude and -95.8518 longitude.
We buy in Pottawattamie, in cities like and their surrounding areas.