Having a Hard Time? SELL IT QUICKLY AND EASILY to us Today!
Are you at the brink of foreclosure ? Are you behind on payments and facing repossession? Does the fact that you are facing eviction have you worried about the consequences for your family and your future? Are you having a hard time selling your house quickly to offset your debts? Are you feeling defeated and thinking of giving up? Please don't!
We know how urgent your financial constraints are and we understand how hard it must be for you to sell your house to avoid bankruptcy or mortgage default. Selfish considerations may prompt many real estate agents to shy away from helping you out of your current situation but we are here to help! We get the job done as quickly as possible and save you a lot of time and money too.
We can help you no matter your situation. Our team of real estate experts with many years of experience under their belt have helped homeowners out of similar circumstances for many years now by providing a win-win solution that ensures all parties are happy at the end of the day.
What Others Are Saying…
We Buy Homes for Cash across Cedar Rapids, Iowa and Surrounding Areas.
Trying to sell a home with a realtor is a good option for some persons and a terrible one for others. You may not have the time to deal with the tedious processes such as when the buyer needs to get bank financing approved first before buying your house. However, you can sell your house to BiggerEquity without paying commissions or worrying about uncertainty.
Here is our way of doing business, which makes us different. Within 24 hours of filling and submitting your property's information to us, we will contact you with a fair offer to buy your house for cash. As a bonus: you get to decide when you want the deal closed if you accept our offer. This could be in 2 weeks, within 7 days, or anytime you are ready. There have been occasions when we were able to buy homes and within 24 hours.
Get an attractive offer on your house in Iowa regardless of its physical condition.
Here's Why You Should Choose Us
We provide fast and seamless property transactions.
We are reliable buyers that will support you each step of the way.
We close fast to help you get on with your life quickly.
WE CAN BUY YOUR HOUSE WITHIN SEVEN DAYS PERIOD IF YOU NEED TO SELL FAST.
Are you tired of dealing with the expenses from the upkeep and maintenance of your inherited house? Are you moving out of town but have a hard time selling your old house? Worry no more, BiggerEquity is here to buy your house now. We will buy your house for its full market value instantly.
The world is fast becoming a global village where a lot for things can be done with just a single click of a button. This change in the way things are done has changed the lifestyle of many people to the point that today, thousands of people have a secure way to sell their house and other property over the internet.
We buy houses in any condition in Iowa for cash. Regardless of the location of your house or whether there are tenants in it, we would like to buy it. Do you need to sell your home fast for cash? We can make you a very attractive offer for your house and take care of the entire process. Contact us now and we will have an offer ready for you in 7 days or less.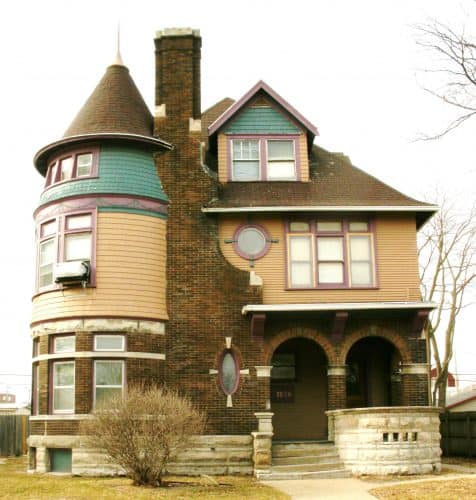 We Buy Houses no Matter the Situation. Sell your House Quickly for Cash!
Contact us now to get started and leave the rest to us. People who work with us typically get their houses sold within 7 days. Unlike real estate agents or realtors who list houses on the Cedar Rapids, Iowa market and usually charge about 6% of the sale price as commission, we are professional house buyers in Cedar Rapids, Iowa who will buy your house directly from you once we reach an agreement and you accept our offer. If your house qualifies, we can make you an offer for it in as little as 24 hours.
Get a Fair Offer for your Home Today. No Headaches, no obligation. Guaranteed!
Rental Property.
We can help you if you are having a hard time with problematic tenants and need to sell your house. You do not have to evict the tenants or pay money for any repairs before selling your house to us.
Every month, we make offers to homeowners for their duplexes, single-family property rentals, and multi-family property in the county.
Land and Lots that are Vacant.
If you have inherited an empty piece of land or own a vacant lot that you wish to cash out on and get on with your life, you can sell it to us. Whether you bought the property yourself and did not develop it or inherited it does not matter.
Most inexperienced buyers simply put up the "for sale" sign and hope a buyer comes along but selling a vacant piece of land or a vacant lot is not always that simple.
There is no point in putting up the "for sale" sign on your property. You can sell that vacant piece of land today!
Financial Problems.
We can help you if you are having difficulties settling your real estate debts or having a hard time accessing the equity on your home because the bank refuses to give you the needed approval.
Instead of paying high interest rates on your debts, you can sell your house to us now and we will pay off the debts because; waiting any further can have very negative consequences for you such as a bad credit score, loss of assets, and huge debts.
You can sell your house fast for cash today and move on.
Our Services
We are a real estate investment organization based in Cedar Rapids who are interested in buying homes fast across Cedar Rapids.
The only category of sellers we work with are those who need to sell their homes in Cedar Rapids fast due to certain situations that require them to do so.
Should you really want to sell your in Cedar Rapids, just fill out the following form or give us a call at 866-333-8377 and we will contact you with a guaranteed cash fair offer for your property within 24 hours. You can then decide if you want to move forward with the sale or not.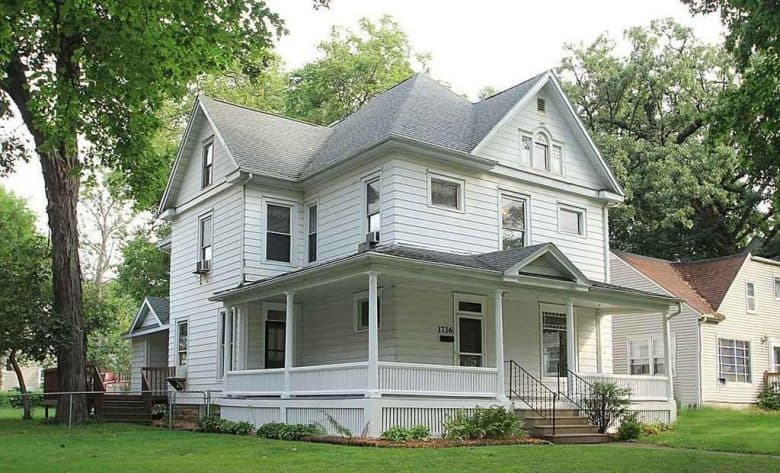 No obligation – quick cash sale.
We can help if you want to sell your house because you owe more money on it that it is worth.
Selling fast to us doesn't mean you have to pack up and move immediately. We can give you time to remain in the house until you are able to move.
Cash out on your home with our immediate cash offer. We can send you a cash offer for your home in just 24 hours if you act now. Call or text 866-333-8377 right now or visit Biggerequity.com .
Sell your Home in Cedar Rapids, Iowa Quickly and AS-IS. We Rank Among the Best "We Buy Ugly Houses Companies" in Cedar Rapids, Iowa.
Our company buys houses fast in Cedar Rapids even if the house is ugly. Are you a homeowner who owns an ugly house? We can buy your house in as little as one week. Most homeowners try to sell their homes fast to local home buyers as it enables them to liquidate their home within 7 days while avoiding closing costs and other fees. We are among the few investment companies with the resources to close on your home on your timeline within a week. At most, it may take 10 business days for us to close on your house in Cedar Rapids. Contact us now to sell your house fast!
We have researched "we buy ugly homes" companies and cash home buyers for a while and we can confidently point you to a few factors you need to consider when selling your house to a cash buyer looking to buy your house as-is. You may encounter some difficulty in selling your Cedar Rapids house as-is if it is your first time working with a company that can make an offer on your house immediately. Continue reading to learn more or connect with the right person to guide you through the necessary details of selling your house to an investor and closing the deal without hassle. We have an effective strategy in place to get local investors to bid on your home irrespective of its condition. This strategy gets buyers to make competitive offers thereby increasing your chances of getting the best price for your property.
You can avoid paying any fees or closing costs when selling your house in its present condition (as is) to a house flipper. You can achieve this in one of many ways and get a fast sale transaction on your home without spending too much time or energy doing for. Contact us now to discover the option that is best for your situation. You can avoid a foreclosure by selling your home and the same can be done when you are going through a divorce. You have a good chance of liquidating your inherited property quickly when you sell it for cash so the option is worth considering. There are real estate investment companies that are ready to buy homes that are badly damaged by fire even when regular buyers pass up on such property. This is a great option for homeowners who are having a hard time selling their fire-damaged homes.
We Buy Houses in Iowa …
With a current population of 3,123,899 and growing, it's the perfect time to sell your house in Iowa.
Since the beginning of time in 1846, folks have been selling their homes in Iowa
Lawmakers in Des Moines, the capital of Iowa, are always coming up with new laws in congress in order to save you money when selling your home.
Since 1857, Des Moines the capital of Iowa, people have been selling their homes.
Can you believe Iowa is 75800 square miles? Houses for sale galore!
The first step in selling a house is a Purchase Agreement between the Buyer & the Seller. Each state has an Official residential purchase agreement. In order to find the official document for use, visit the Iowa realtor board page.
Fun Fact: Iowa is the only state whose east and west borders are 100% formed by water. Missouri and Mississippi rivers.
Visit the Iowa by following the link, Iowa.
Check out the State Page of Iowa for additional demographic information for Iowa.
Sell My House Fast in Cedar Rapids Iowa
The city of Cedar Rapids is considered to part of Linn county.
Visit the Cedar Rapids by following the link, Cedar Rapids.
Check out the City Page of Cedar Rapids for additional demographic information for Cedar Rapids.
Cedar Rapids is associated with these zipcodes: 52404, 52405, 52402, 52401, 52411, 52403, 52406, 52407, 52408, 52409, 52410, 52497, 52498, 52499
The coordinates for Cedar Rapids are: 41.9667 latitude and -91.6781 longitude.
We buy in Linn, in cities like Marion and their surrounding areas.