We can buy your home in Anderson, Indiana and pay you cash.
At BiggerEquity, we value honesty and transparency. Unlike fly-by-night property investors, we are not looking to take advantage of the situation that is making you sell your home. Our main mission at BiggerEquity is to buy your house for cash at a fair price the honest way.
Apart from buying your home in Anderson for cash, there are other advantages of selling your house to us:
No need to list your house on the market.
We will take care of the paperwork and cover the closing costs.
We will buy your house as-is.
30 days or less is our usual closing time.
Throughout our years in business, we have worked with numerous homeowners in different situations. We would like to work with you whether you need to sell your house because you are facing foreclosure , need to sell your burdensome home quickly for fast cash, are relocating because you got a new job or got transferred, or inherited a home in Anderson but do not want to keep it or list it on the real estate market. We can help you even if you are a landlord whose rental property has become a burden.
What Others Are Saying…
Receive a Guaranteed Cash Offer and Sell your House Fast!
Are you Looking to Sell your Home in Anderson Quickly? We are reputable real estate investors based in Anderson who buy homes for cash regardless of the condition of your home. We have the financing and expertise to buy your house and that of any other homeowners who need to sell fast.
BiggerEquity is in business to help home sellers in any way possible. BiggerEquity is committed to the task of providing an exceptional experience in all our real estate transactions. The quality of customer experience is important to us.
We can take care of all that! Fill out your email and phone number, then answer these basic questions to receive a no-obligation cash offer from us in as little as 24 hours.
We Buy Houses in an around Anderson for Cash!
Do you have 10 months or as little as 10 days to sell your house? We can make it happen.
Our goal is to rid you of the hassle of owning an unwanted property. Let us buy your house as-is, no matter the condition.
BiggerEquity has a unique approach to buying houses. The first thing we do upon receiving the details of your house is to initiate a quick valuation of the property. Typically, we send you an offer in about 24 hours from the moment you fill the seller form below. This offer definitely comes irrespective of the condition of your property. Another benefit of working with us is that you do not have to worry about any delays. We eliminate delays associated with bank financing as we buy houses in cash and close within a week.
We are interested in buying houses in all parts of Anderson and across Anderson. Find out more about how we get things done or request a cash offer from us now.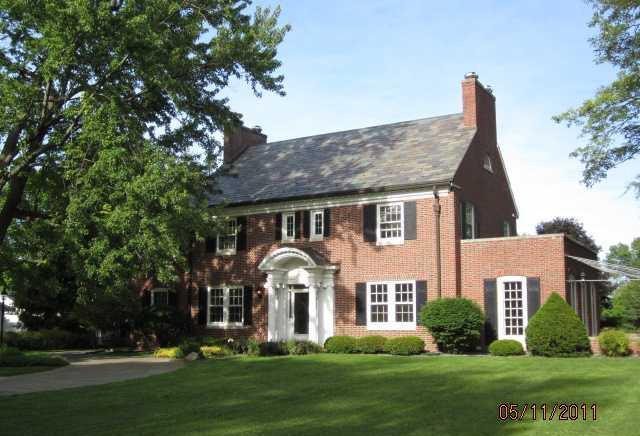 I need to sell my house fast in Anderson, Indiana.
We offer to buy properties when the mortgage financing is not good, maybe because of the high interest rate and the inability to refinance, or an adjustable-rate that becomes too expensive. Ugly homes can also be owned by some facing the prospects of foreclosure.
How do I sell my house fast during foreclosure working with banks during the foreclosure process? 1. Make sure you communicate with the bank always and update them about the status of your property. 2. Make sure you never miss any deadlines. In a situation where you know, something will be late make sure you call your bank and give them prior notice. 3. You can always explain the issues you are facing with your bank and let them know you are willing to go the extra mile to get things fixed. Just remember bankers are people like you and me. 4. Make sure you keep a record of all your conversations with your bank. Any agreement you make should be written for future reference. 5. Find out the available solutions to you. Some banks have policies against foreclosures. You might qualify for a loan modification, short sale or bankruptcy protection. 6. It is also important you take action as fast as possible. Make sure you also monitor your payments and outstanding debt.
The longer it goes on, the slimmer your chances of selling your foreclosed house. Look around and learn all there is to know about us. We hope you enjoy our site and take a moment to drop us a comment.
You just Sold your House. You are now Free to Move on without Financial Problems.
BiggerEquity offers the best home sale solution for property owners who wish to sell their property in Anderson fast. Now, you can relax knowing that you are certain to get your house sold because we have bought the property of many homeowners over the years in situations like yours. No matter the reason you have chosen to sell your property, you can be sure that you will get a fair cash offer from us for your property in Anderson.
The stress of working with real estate agents, bankers, and inspectors can quickly build up. It gets worse because you have delays and realtor commissions to pay and this slow process would be a big drawback if you need to sell quickly.
We can buy your house no matter your situation or reason for selling, be it the loss of a loved one or a problematic rental property. There's no need to worry if your schedule makes it difficult for you to make the necessary arrangements to sell your house on the market. Contact us today and we will take care of all of that for you and offer you a solution that allows you to sell your house quickly for cash.
DO YOU NEED TO SELL YOUR HOUSE QUICKLY? LET US MAKE YOU AN OFFER AND BUY YOUR HOUSE FOR CASH RIGHT NOW!
Have you tried to sell your house quickly in Anderson before? If you have, then you already know how difficult it can be at times. It's not uncommon for your house to sit on the market for up to six months without attracting a qualified buyer.
This is not a good option for some people because many sellers (who need to sell their house fast) do not have the time to wait until a qualified buyer shows up.
You will not have to wait for months or worry about having strangers walk through your home when you sell your house to us. In addition, you won't spend money on realtor fees. We will simply make you a cash offer that enables you to sell your house quickly and close when you are ready without risk.
Here is a simple way to sell your house without stress.
Our mission as a company is to provide a fair and reliable way for homeowners like you to sell their property easily even when the local real estate market is slow. We are property rehab experts in Indiana that buy houses as-is and redevelop them into gorgeous homes. The growth of our company has sent us on a mission to rehab homes in Anderson as a way of giving our neighborhoods a face-lift.
Our experience and access to funds allows us to buy several houses every month without wasting anyone's time. We are serious investors who follow through on all our agreements and transactions. We always close when we say we will.
BiggerEquity does not just buy houses; we also sell homes after renovating them. At BiggerEquity, we will be happy to show you some of our renovated homes. We can make the "before and after" sequences available to you to enable you experience the transformation they have undergone under our care. Potential home buyers frequent our site to stay updated on our inventory of homes that will soon be ready for the market and those that are already listed for sale. Visit our website today and complete the registration process to receive all updates on our inventory.
Alternative Options are Available for Buying and Selling Property. Besides Familiar and Conventional Methods, there are Other Ways!
A buyer who has no cash or is unable to qualify for a mortgage to complete the transaction may opt for options that are more creative. As a homeowner, one of these creative options may be the right fit for you.
We recommend the traditional approach to selling your house without an agent. We buy homes directly from homeowners.
To us, "a traditional purchase" simply means a transaction wherein the Buyer and the Seller legally commit to a sound Purchase and Sale Agreement in which both parties agree to the terms and price. We handle the paperwork and legal requirements, and close transactions at a reputable title company.
We Buy Houses in Indiana …
With a current population of 6,619,680 and growing, it's the perfect time to sell your house in Indiana.
Since the beginning of time in 1816, folks have been selling their homes in Indiana
Lawmakers in Indianapolis, the capital of Indiana, are always coming up with new laws in congress in order to save you money when selling your home.
Since 1825, Indianapolis the capital of Indiana, people have been selling their homes.
Can you believe Indiana is 361500 square miles? Houses for sale galore!
The first step in selling a house is a Purchase Agreement between the Buyer & the Seller. Each state has an Official residential purchase agreement. In order to find the official document for use, visit the Indiana realtor board page.
Fun Fact: More than 100 species of trees are native to Indiana. Before the pioneer's arrive more than 80% of Indiana was covered with forest. Now only 17% of the state is considered forested.
Visit the Indiana by following the link, Indiana.
Check out the State Page of Indiana for additional demographic information for Indiana.
Sell My House Fast in Anderson Indiana
The city of Anderson is considered to part of Madison county.
Visit the Anderson by following the link, Anderson.
Check out the City Page of Anderson for additional demographic information for Anderson.
Anderson is associated with these zipcodes: 46016, 46011, 46012, 46013, 46014, 46015, 46018
The coordinates for Anderson are: 40.0875 latitude and -85.6921 longitude.
We buy in Madison, in cities like and their surrounding areas.