We love buying old houses!
We operate on a blueprint that has allowed us to acquire thousands of homes from many happy homeowners.
All we do is send down our property inspection team to look over the property and try to reach a conclusion with you. We will present you your figures for approval.
Darn easy, once you sign on our offer. We offer you a look-over moment to go through the offer again and consider your choices. If you're still not satisfied, we present you another offer. This way we keep working together to find a price that makes us both happy.
What Others Are Saying…
Is your tenant being stubborn in Dalton, Georgia?
Have you got a tenant or relative who causes you so many problems? So much that you couldn't evict them? We will buy off your rental property with your tenant in place. You don't even have to tell the tenant you sold the place if you don't want to.
Whether it is a duplex, a condo, apartment or a home that's in ragtag condition, we will buy it anyway. You should get in touch with us right now and we can get started on buying your house!
We are a company that takes up the challenge of making sure your property is in good shape. You do not need to make repairs in order to sell; just leave all that to us. We understand that you need to get rid of that property fast! Therefore, our job is to ensure that your property is sold. We give competitive offers like no other company. We are not the type of company that looks for ways to chat you out of greed. No way! Our primary goal is to sell your property fast and give you cash as quickly as possible.
SELL IN A QUICK AND SIMPLE WAY.
QUICK
We have the resources to buy your house in a matter of days.
SECURE
We keep all information about the transaction confidential.
FAIR.
Our prices are higher than what most buyers offer.
What options are available to me for selling my Dalton, Georgia house?
You can sell your house to an average buyer, if you don't mind waiting patiently for them to wrap up the process of obtaining funds from a Bank. If you are willing to part with commissions and wait indefinitely, then you can consider listing it with a real estate agency. But if you can't deal with all that, an investor is sure to buy your house in barely 7 days. So what's it gonna be for you?
No long contracts… just a small read. I'll give you a simple, well written cash offer and a closing date.
The choice of who to trust with getting your house sold is entirely up to you. But if the investor option is top on your mind, then we are expecting your call at 866-333-8377 right away. We buy houses fast. And we never fail to pay cash on or before the date preferred by house owners. Is that cool or what? Now, it's time for you to get in touch with us at 866-333-8377
Do you want to sell your house fast in Dalton, Georgia? Sell your house for the best price the easy way.
Do you need to sell your property fast for a great price through an easy process? You have come to the right place. BiggerEquity has the funds to make you an attractive offer for your house no matter its condition or location. You can sell your house to us privately in as little as 28 days.
If you have decided to sell your house to us, you have decided to sell to a team of skilled, honest, transparent and friendly professionals that is not an average property buyer. Our company ranks among the best in the industry because you don't have to worry about hidden costs or last minute change of mind when you work with us. We give you the best price with no stress.
Are you still feeling unsure? Just let us know when you would like us to visit your property. It does not put you under any obligation.
Have you been thinking, "I need to sell my house in Dalton, Georgia quickly" lately?
The decision to sell your house in Dalton is not an easy one but we will do everything within our power to make it as hassle-free as possible for you. There is no obligation whatsoever. Get started by completing the form on this page.
Your Decision is a Brilliant One; Here's Why:
You will not have to pay any listing fees or commissions to agents. We save you time and money because you don't have to go through multiple showings or pay for repairs. Instead, you get to sell your house fast AS-IS. We can buy your house quickly and close super-fast without hassle so you do not have to wait for many months before closing on your house. This way, you won't have to worry about realtors who cannot deliver on their promise to sell your house and you don't have to worry about any paperwork. We will take care of all that for you.
You always have the option of selling your house the traditional way by working with a realtor. However, you cannot be certain of how long your house will have to sit on the market while you incur more expenses and mortgage debt. BiggerEquity can make you a no-obligation cash offer and buy your house today! Call us or fill out the form right away to get started.
We are your last resort if you must sell your Dalton, Georgia house fast this week.
By calling the main source for purchasing, you've already taken action. We buy houses of any condition fast. If your decision on selling your house has been made, kindly fill out our form today or call 866-333-8377 and consider it sold. We will pay you top dollar for your house. We will buy your house completely and will give you time to reside therein till you're ready to move out. If you own a bad rental, inherited property, transfer, divorce, foreclosure, pretty or a condemned house, we'll buy it and we pay you in cash.
You may have been turned down severely and feel like giving up already. Your sad days are over with us because we will buy your house and give you cash in hand as soon as you want. Congratulations!!!!!
The best part is that, after you agree to the offer you get money straight in your account. Chances are that the company will absorb the extra cost involved and then will immediately request for the paperwork.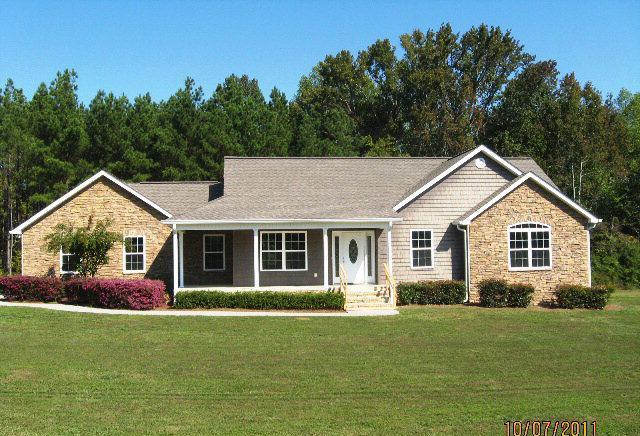 We buy houses in Dalton, Georgia. That's what we do in a nutshell.
Are you frustrated by the pressures of foreclosure? Is your house becoming more of a liability than an asset and causing you financial drain? Don't allow stress to attack your heart before calling us at 866-333-8377 to offer you cash for your house immediately.
You'll be shocked to find out that We buy houses for so many reasons. Not only people facing foreclosure necessarily require a company that buys houses fast.
Delays. Repairs. Increasing maintenance bills. Who wants those? Give yourself a break already and sell that house to us before you fall into the hands of real estate agents who are only out to milk you dry! Your cash offer is only one phone call away: 866-333-8377.
We can offer you cash for your house like right now!
Here is why you should sell your property to me. I don't care about how old the building is, nor do I care about the color and I don't get cold feet because of some inspection reports.
Except you're willing to risk waiting for months leading up to years before your house gets sold. DO NOT consider selling that house to an average buyer or through a real-estate agent. The only guarantee you have with those options is the regular MLS listing and that's it. To think, your asking price may end up slashed in half at the end of wasting your time! So by all means, sell your house to a real-estate investor and allow them spoil you silly with juicy offers to choose from.
Just let us know when we can go check out your house, so we can valuate it and wow you with a no-obligation cash offer!!!
We Buy Houses in Georgia …
With a current population of 10,214,860 and growing, it's the perfect time to sell your house in Georgia.
Since the beginning of time in 1788, folks have been selling their homes in Georgia
Lawmakers in Atlanta, the capital of Georgia, are always coming up with new laws in congress in order to save you money when selling your home.
Since 1868, Atlanta the capital of Georgia, people have been selling their homes.
Can you believe Georgia is 131700 square miles? Houses for sale galore!
The first step in selling a house is a Purchase Agreement between the Buyer & the Seller. Each state has an Official residential purchase agreement. In order to find the official document for use, visit the Georgia realtor board page.
Fun Fact: Georgia was the first state to lower the voting age from 18 to 21 in 1945
Visit the Georgia by following the link, Georgia.
Check out the State Page of Georgia for additional demographic information for Georgia.
Sell My House Fast in Dalton Georgia
The city of Dalton is considered to part of Whitfield county.
Visit the Dalton by following the link, Dalton.
Check out the City Page of Dalton for additional demographic information for Dalton.
Dalton is associated with these zipcodes: 30721, 30720, 30719, 30722
The coordinates for Dalton are: 34.7688 latitude and -84.9711 longitude.
We buy in Whitfield, in cities like and their surrounding areas.