Sell your Home for Cash!
BiggerEquity provides the best option for you to sell your house fast in Grand Junction. We possess the resources to ensure you sell your downtrodden house fast and move on to other things in life.
The process of receiving a cash offer for your house in Grand Junction is quick and easy. Contact us on phone today to get started or complete the form below and we will visit your property and make you an offer in 25 minutes or less after evaluating it.
What Others Are Saying…
Regardless of condition – sell your house fast – stress and obligation free!
People who want to sell for their houses usually find themselves in different situations. Whether you are facing foreclosure , divorce , back taxes, or job loss, we can provide a solution for you regardless of your condition.
Are you a seller? Give us a call today to receive a free comparative market analysis (CMA) for what your house is worth in today's market. We will send you a free and simple estimate of what your house is worth.
We plan to complete the sale with a timescale that suits you and you will receive the funds directly in your bank account.
Some Situations that Motivate Good Folks to Sell Their Houses.
Relocating due to a new job, transfer, or deployment is one of the most common reasons that people sell their houses quickly.
In the absence of prenuptial agreements, couples who are going through divorce have to share their assets and this may force them to sell their house if they are unable to reach an agreement on who gets to keep the house.
Job Loss: Job loss can result in your inability to keep mortgage payments current and could force you to sell.
Crime Rate: Some families sell their homes and move to other neighborhood due to the recent increase in crime rate.
We are very much interested in buying your home at Grand Junction, Colorado, despite its condition.
This is the breakdown on how I arrive on the price I will offer you. I start at the price the market says your house is worth if I completely renovate it, remove unwanted tenants, professionally stage and sell it through a Realtor to an end user. I back off my cost for doing that and a small profit for my efforts. Whatever that total is, is my price. If your house requires a lot of repairs, then that will affect my offer price but not my interest for your house. If your property is in great shape (according to the market), then it will increase the amount I can offer you.
If you ask our clients about us, the first thing they will talk about is our guaranteed accurate and great pricing structure. Rather than stuff you up with pennies, we give you some pretty big fish in cash form!"
Interested in knowing what our asking prices are like? Well, give us a call NOW at 866-333-8377 so we can give you a breakdown that's pretty easy to understand. We can pick any range between $50,000 and $500,000, depending on what the circumstances are. Just give us a call, though… we are on standby and ready to chat with you.
What happens after we buy Grand Junction, Colorado houses fast for cash?
It depends, really. On a number of factors including the condition of the house and what needs to be done before it can be handed to a new owner or tenant. But hey, leave us to worry about all that while you focus on spending the money we will give you for your house. Call 866-333-8377 right NOW to sell your house fast!
We have individual investors who are waiting to give you an instant cash offer for your house. They know exactly what to do about paperwork, repairs, and stuff. Just call 866-333-8377 to introduce your property, no matter where it is, the price you want to sell it for, or how ugly it looks.
Be rest assured that our services are far cry from that of realtors. Our interest lies not in listing your property with the aim of an income when it is purchased.
You have Come to the Right Place if you are Looking to Sell your House in Grand Junction, Colorado This Week. We Buy Houses in Grand Junction, Colorado Quickly.
Did you say "I want to sell my Grand Junction house for cash?" Every week, we buy Grand Junction houses from homeowners who need to sell their houses fast for cash and we can close the sale in as little as 14 days. BiggerEquity is a serious wholesale cash buyer that is interested in buying property in any part of Grand Junction area. We pay a fair price for homes, we do not require any appraisals, you do not have to spend money on repairs, and we do not charge any extra fees.
Having to sell your home is usually a stressful task that can easily rob you of your peace of mind. We help you avoid all that stress and ensure you have a fast and hassle-free experience while breaking free of the pesky house payment that has bogged you down all along.
We are specialists at helping all categories of sellers including; people who are relocating, facing foreclosure, having a hard time managing their vacant property, dealing with problematic tenants, and people who own inherited houses they do not want to keep. We also help persons who have lost their jobs and need to sell their house but are unable to pay for the services of a real estate agent, and persons whose debts are higher than the worth of their house thereby making it impractical for them to list their homes with an agent.
You don't have to Sell your Home the Traditional Way. Get the Highest Cash Offer Instantly.
FAST SALE
You do not have to experience the delays of selling with a realtor if you want to sell your house fast. We are ready to buy your house quickly for cash in 7 days or less. Alternatively, we can close the sale at a time of your choosing and make the payment to you.
CONVENIENT PROCESS
Why let strangers into your home for showings and inspections when we can buy it AS-IS? We will make you and offer for your home immediately after an in-home consultation with you.
NO OBLIGATION, ZERO PRESSURE
Our consultation puts you under no obligation and no pressure at all. We always deliver the best customer service. Our aim is to come up with a deal that is beneficial for both sides.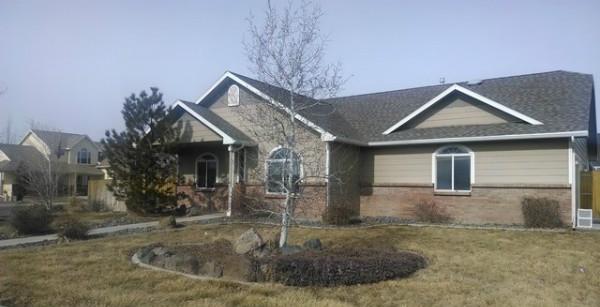 Are you Looking to Sell your Inherited Home? We can Help!
Please accept our condolences for the loss of your loved one who has left you some property. Given your condition, you may not be in the right state of mind to deal with the drawn out process of selling your inherited property through a realtor. At BiggerEquity, we know your priority now is to heal while surrounded by your family instead of stressing about selling your inherited property.
The team at BiggerEquity would like to discuss the prospects of selling your inherited property to us. We are ready to make you a no-obligation cash offer to buy your property as is and close on your property within 7 days. You will not have to worry about paying any commissions, fees, or go through any inspections; we will take care of all that. We just want to take the stress of selling and the burden of paying for the maintenance of your inherited property off your shoulders without hassle.
We can buy your home fast, take over title to your property and pay you with our own money! No delays! No Hassle!
Do you need a solution to the problem about your house in Grand Junction, Colorado? Rest assured we can help!
Our company provides solutions that make it easy to sell homes quickly. We have helped many homeowners in Grand Junction sell their homes in all parts of Grand Junction without wasting precious time or money.
When trying to sell your house fast, the sale can be delayed for a number of reasons. However, you do not have to worry about renovations or repairs when you sell to us. We will buy your house no matter the condition in any part of America.
BiggerEquity does not operate as realtors. Realtors want to list your home and wait for a qualified buyer to come around. Unlike realtors, we are accredited buyers who are serious about buying your home. Call us right away to get a free offer from BiggerEquity. Alternatively, we can schedule a visit to your property to discuss the options we have for you.
We Buy Houses in Colorado …
With a current population of 5,456,574 and growing, it's the perfect time to sell your house in Colorado.
Since the beginning of time in 1876, folks have been selling their homes in Colorado
Lawmakers in Denver, the capital of Colorado, are always coming up with new laws in congress in order to save you money when selling your home.
Since 1867, Denver the capital of Colorado, people have been selling their homes.
Can you believe Colorado is 153400 square miles? Houses for sale galore!
The first step in selling a house is a Purchase Agreement between the Buyer & the Seller. Each state has an Official residential purchase agreement. In order to find the official document for use, visit the Colorado realtor board page.
Fun Fact: Denver was named Denver City untill 1882.
Visit the Colorado by following the link, Colorado.
Check out the State Page of Colorado for additional demographic information for Colorado.
Sell My House Fast in Grand Junction Colorado
The city of Grand Junction is considered to part of Mesa county.
Visit the Grand Junction by following the link, Grand Junction.
Check out the City Page of Grand Junction for additional demographic information for Grand Junction.
Grand Junction is associated with these zipcodes: 81505, 81507, 81506, 81504, 81501, 81502
The coordinates for Grand Junction are: 39.0881 latitude and -108.5675 longitude.
We buy in Mesa, in cities like and their surrounding areas.