We are Available to Help You Solve Your Problem.
The process of selling your house to us is super easy, convenient , and fast, so call us today on 866-333-8377. Alternatively, you can fill out the contact form and have us contact you today.
We usually make our customers an offer within 24 hours after inspecting a house they have put up for sale.
Accept our cash offer for your house and one of our buyers will contact you. Whether you decide to accept or reject the offer, we absolutely charge nothing.
What Others Are Saying…
I Want to Sell my House Quickly!
Do you want to sell your house fast ? BiggerEquity buys houses. We are ready to buy your house fast through an efficient process that will not cost you a dime.
When you choose to sell your house to BiggerEquity, you can rest assured that you will not have to worry about paying any extra costs, commissions, and no agent fees.
Buying homes for cash is common practice these days and the terms vary. However, expertise in this field can only come form many years of experience and hard work in the real estate industry. At BiggerEquity, we have the experience and knowledge that enables us to offer our customers the best home buying service in California. You don't have to worry about any charges when you sell your house to us. In addition, we don't buy your house through intermediaries so you don't have to pay agent fees either. We buy houses in all conditions through a stress-free process.
No matter your situation, we will offer you the best home buying service when you need to sell your house. It doesn't matter if you are in the middle of financial difficulties, selling your house due to divorce , moving overseas, want a probate sale, or inherited a piece of property that you don't want to keep. Our job is to help you sell your house quickly while treating you with dignity and respect regardless of your situation. We remain the best home-sale service provider with the funds and expertise to buy your house for cash in a fast and efficient way. Contact BiggerEquity today to enjoy the most stress-free home sale yet.
Many companies buy houses fast around Pico Rivera. Here's why you should choose us over them.
Many buyers in Pico Rivera claim they can buy your house quickly so you may be wondering what makes us special. Well, here they are:
Our offers are fair and we relieve you of the stress of having to pay for repairs. We will buy your home as-is for cash and hand you the full payment at the closing table.
We won't make you take our offer against your will if you are don't like it. We are just a call away if you need advice on how to proceed or have any questions.
Do you want to sell your home quickly without any hidden costs? We can help?
At BiggerEquity, we are experts at buying homes in Pico Rivera. Unlike realtors, we have access to local and foreign investors in the real estate industry that are ready to buy your house for cash, handle all the paperwork, and close in as little as 72 hours.
The strong relationships we have developed with different investors will enable you to sell your house to us as fast as you need to without going through the usual stress that comes with selling a house these days.
We are experts at buying homes in all parts of Pico Rivera. Rest assured that you can sell your house quickly with BiggerEquity regardless of your situation, how far behind you are on payments, in debt, or the condition of your property.
We buy houses in all parts of Pico Rivera, California regardless of the condition, location, or price range.
Are you looking to sell your house in or around Pico Rivera? Let us make you a fair and GUARANTEED all cash offer now to buy your house and hand you the check within 5 days. Discuss the details of your house with our team of licensed experts who have been buying houses for over 6 years by call us on 866-333-8377 today or summiting your property info on our website.
We are equipped with the skill and experience to help homeowners in different situations whether it be divorce, relocation, a house damaged by fire, problematic tenants, expensive repairs you can't afford, downsizing, far behind on mortgage payments, job loss, and many other situations.
Rest assured that you will receive a fair deal for your house because you are working with professionals who are eager to buy it!
Receive the Best Cash Offer for your Pico Rivera, California Property Today and Sell your Pico Rivera, California Home Quickly.
Our team of investors are ready to make you an offer for your house as-is right away. No matter the condition of you house, you can be confident that our investors are interested in buying it. Irrespective of the size or condition or your house and your situation, we are standing by to buy your house for cash regardless of whether your house is in need of major or minor repair work. Get a quick cash offer for your Pico Rivera home today.
Whatever your situation or reason for wanting to sell yourCalifornia house quickly, our investors always have a solution for you. Our investors are experts with vast experience in real estate issues. They can come up with an easy solution in the form of a no-obligation cash offer for your home whether you are relocating, facing foreclosure, bankrupt, got divorced, or dealing with mortgage payment issues.
Anyone can find himself in a difficult situation that requires him to sell his house quickly to make ends meet. However, making the needed repairs and finding the right buyer is not always easy in such cases. Contact us today and we will buy your house and close in as little as three days.
DO YOU NEED TO SELL YOUR PROPERTY BECAUSE YOU JUST GOT DIVORCED?
Going through the hassle of selling your house is the last thing you want to deal with if you are going through a divorce.
Depending on your present situation, selling your house through conventional channels on the open market may not be the best option for you. Usually, you will have to find a reliable agent, pay for home repairs, and be available for scheduled inspections. This process of selling a house is time consuming and does not come with any guaranty that a prospective buyer's financing will not fall through at the last minute and cause them to delay or back out of the sale.
We can offer you a fast and efficient solution that ensures this transition is a smooth and stress-free one instead of letting you go through the stress of selling the traditional way. All details of your situation will remain confidential, and you can cash out quickly and move on to other things in life.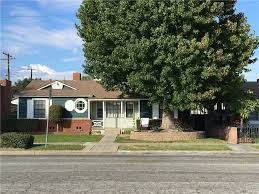 We buy Pico Rivera, California houses fast!
We buy homes for cash in Pico Rivera. In our line of work, we have come in contact with homeowners who think that the best option for selling their house is to list it with a real estate agent. However, this method is only the best option if you are not in a hurry to sell your house. If you need to sell your house fast, your best option is to sell directly to a cash buyer. Things are quickly cooling down in the Pico Rivera real estate market, so, now is not the time to wait around on the market until a buyer comes around.
A lot of realtors have good intentions when trying to help you sell your house. However, in letting you fix the price for your house, they don't lay out all the facts before you because all they want at that point is to get you to sign the contract. When your house sits on the market for a period without receiving any offers, they then advise you to reduce the price and it is difficult to stand your ground at this point because you might be working within a short time frame.
Apart from this, you have to be available and willing to show your house to total strangers, who are potential buyers, without any guarantee that they will make a good offer for your house or close on it. Instead, most buyers will try to downplay the value of your house, some will demand that you remodel parts of the house, and some may back out of the deal at the last minute.
Are you Looking to Sell your Inherited Home? We can Help!
Please accept our condolences for the loss of your loved one who has left you some property. Given your condition, you may not be in the right state of mind to deal with the drawn out process of selling your inherited property through a realtor. At BiggerEquity, we know your priority now is to heal while surrounded by your family instead of stressing about selling your inherited property.
The team at BiggerEquity would like to discuss the prospects of selling your inherited property to us. We are ready to make you a no-obligation cash offer to buy your property as is and close on your property within 7 days. You will not have to worry about paying any commissions, fees, or go through any inspections; we will take care of all that. We just want to take the stress of selling and the burden of paying for the maintenance of your inherited property off your shoulders without hassle.
We can buy your home fast, take over title to your property and pay you with our own money! No delays! No Hassle!
We Buy Houses in California …
With a current population of 39,144,818 and growing, it's the perfect time to sell your house in California.
Since the beginning of time in 1850, folks have been selling their homes in California
Lawmakers in Sacramento, the capital of California, are always coming up with new laws in congress in order to save you money when selling your home.
Since 1854, Sacramento the capital of California, people have been selling their homes.
Can you believe California is 97200 square miles? Houses for sale galore!
The first step in selling a house is a Purchase Agreement between the Buyer & the Seller. Each state has an Official residential purchase agreement. In order to find the official document for use, visit the California realtor board page.
Fun Fact: Los Angeles is the second most populated city in the united states with almost 4 million residents!
Visit the California by following the link, California.
Check out the State Page of California for additional demographic information for California.
Sell My House Fast in Pico Rivera California
The city of Pico Rivera is considered to part of Los Angeles county.
Visit the Pico Rivera by following the link, Pico Rivera.
Check out the City Page of Pico Rivera for additional demographic information for Pico Rivera.
Pico Rivera is associated with these zipcodes: 90660, 90661, 90662
The coordinates for Pico Rivera are: 33.9902 latitude and -118.0888 longitude.