Moving Out? Make Sure to Sell Your House First.
Reviews and testimonials from many of our customers are proof that we always treat people with respect. You can read some of these reviews and testimonials here on our website
Our belief is that having the option of selling their house fast gives people the opportunity to spend their time on other productive activities. We help make this possible by buying the houses of people who do not wish to sell the traditional way. One of our main objectives here is to help people.
The timeframe for selling your house is entirely up to you so you can decide if you want to close the transaction within our usual 7 days period or if you would prefer a more convenient timeframe. After the sale, you can remain in the property depending on our initial arrangement in order to meet up with your schedule.
What Others Are Saying…
What is the fastest way to sell my house in Coachella, California.
Have you run into a series of obstacles preventing you from selling your house? Have you tried selling through an agent without luck? Sometimes, selling your house through a realtor is not the best option.
Selling your house through an agent has many downsides because it requires you to invest time and money in cleaning and repairs before enlisting the services of an agent that can sell your house as fast as you need to sell. Additionally, you will have to sign a contract that could potentially tie you down with the agent for long while shuffling complicated paperwork from the buyer, to the agent, then to you, and back.
BiggerEquity is ready to make you a fair all-cash offer for your house in as little as one day after you fill out the form below with information about your property and submit it to us. We can buy your house and close according to your schedule regardless of whether your house is in perfect condition or in a terrible state. We do not rely on traditional bank financing so we can close within 7 days if you need to sell fast.
Some Situations that Motivate Good Folks to Sell Their Houses.
Relocating due to a new job, transfer, or deployment is one of the most common reasons that people sell their houses quickly.
In the absence of prenuptial agreements, couples who are going through divorce have to share their assets and this may force them to sell their house if they are unable to reach an agreement on who gets to keep the house.
Job Loss: Job loss can result in your inability to keep mortgage payments current and could force you to sell.
Crime Rate: Some families sell their homes and move to other neighborhood due to the recent increase in crime rate.
Sell your House in Coachella, California to us on your Own Terms.
We buy houses no matter the situation.
You could be moving, having troubles with your mortgage, dealing with liens, going through a divorce or struggling with a house that is not habitable. In all situations, you can be certain that we will buy your house even if you are foreclosure or downsizing. Regardless of whether you are dealing with problem tenants or whether your house needs extensive repairs, you can always sell it to us.
Some of the downsides of selling your house through an agent is that the agent will demand that you clean your house and make the needed repairs before putting it on the market. Finding a buyer after the agent lists your house can sometimes take up to 3 to 6 months (or even 12 months in some cases). You will also pay about 6% of the amount you receive to the agent if he is lucky to find and close the transaction.
Avoid the usual 6% commissions, and costly repairs and cleaning expenses by selling to us today! We can help if you are having a hard time selling your house through a real estate agent.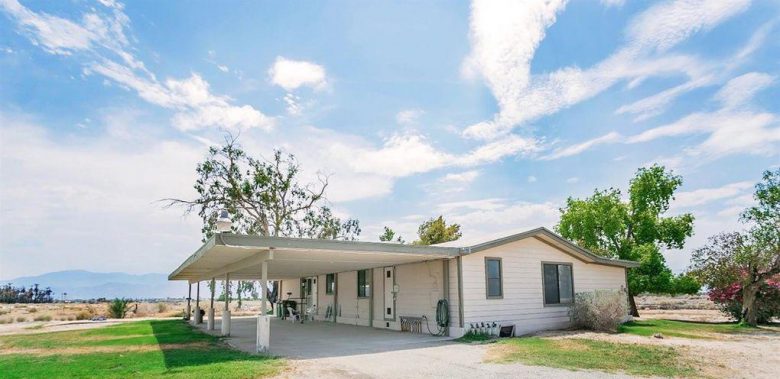 Are you in the Middle of a Foreclosure? Banks do not want you to know these 3 secrets that can save you.
Knowledge
Knowledge is power. Banks know this so they keep you in the dark about the fact that you have the power to sell your house if you are faced with foreclose. While your house has sentimental value to you, to banks; it is simply an asset that can fetch them money. This is why they may lure you into making another deal with them to keep your house because, then, you wouldn't consider selling your house and they can keep milking you dry. In truth, banks do not really care about your welfare and that of your family. They are just after the money.
Power
You control the real power in the financial relationship between you and the bank but they won't tell you this because they want you to believe they are the ones who control the situation.
Action
You can take practical action to get out of your difficult situation now that you know you have the power to sell your house. Banks kept this knowledge from you to prevent you from acting, because they want it to seem like they have the real power over the situation, but you can strip them of this assumption today. By selling your house now, the bank will not be able to make any money from that property in the future.
Do you Need to Sell your House Quickly in Coachella, California? We can Buy your Coachella, California House no Matter the Condition, Location, or Price.
Do you need to sell your house quickly in or around Coachella? We can make you a GUARANTEED, fair, all-cash offer to buy your house as-is, close, and pay you within 5 days. Our goal is to rid you of that burdensome house that you want to sell. You've got nothing to lose!
Having difficulties selling your home?
We are ready to buy your home! Whether you prefer to sell your home directly to us or you want to sell through a real estate agent, we can help! We can refer you to an agent or advise you on whether selling with an agent is a better option for you. When you choose us, you choose professionals that go to great lengths to solve your problems in a timely manner, no matter the problem. You can sell your home to us without worrying about restoring its parts or paying for repairs.
We are committed to the continued improvement of outdated methods of selling real estate via traditional channels. BiggerEquity provides innovative real estate solutions for homeowners to sell their homes fast. Unlike house buying companies that simply assure you of their interest in buying your house, we back our indication of interest up with the fact that we have been operating in the real estate industry since 1989 with over 800 successful closings to our name. Our flawless track record speaks for itself and we are 5-Star rated on Google, Facebook, and Yelp. We are ready to buy your house quickly no matter where you live in Coachella.
Hurry now and sell your house to us today! Our real estate company buys houses no matter the situation.
Three real estate experts founded our company with the objective of offering homeowners a faster, easier, and more convenient way to sell their houses without having to wait for months before selling, enduring uncertainty, or covering closing costs and commissions. We buy homes fast without letting homeowners go through any of the things they hate about selling their homes.
Over the years, we have worked with homeowners in different situations including foreclosure, the loss of a relative, divorce, problematic rental property, among others. We are experts at buying houses across Coachella and neighboring areas quickly for fair prices.
Very often, we come across property owners who have very busy lives that makes it difficult for them to find time to get their house in shape to sell on the real estate market.
Did you Say, "Buy My House?" Here is our Acquisition Criteria.
BiggerEquity buys and sells houses. We are a real estate investment company that buys houses that are in good shape for our rent-to-own tenant buyers as well as less than desirable houses that we remodel and sell to other buyers. We pay cash for houses and close quickly because we don't rely on bank financing.
Do you own some property you want to sell? We are interested in buying houses in Coachella and neighboring parts of Coachella. We buy different categories of properties in Coachella including vacant homes, distressed houses, commercial property, vacant land, and pretty houses.
Wondering why you should sell your house to us? This question pops up in the mind of many sellers. Selling to us have many advantages compared traditional methods of selling.
Is it possible to sell my house fast in Coachella, California?
But of course! Lol. That's like a piece of cake because BiggerEquity has an operating office in California. So you can stop by anytime or simply give us a call at 866-333-8377 to sell your house fast.
Your lingering dues are a thing of the past because we will hand over the money to you to have relief from your debts. You will have no cause to wait for us to apply for any form of loan or grant before you receive your money.
There is no limit to the requests we are capable of handling. From private apartments to retail spaces, warehouses, mobile home parks, raw lands and strip centers, we are capable of handling every single request that comes our way. Visit Biggerequity.com for further information.
We Buy Houses in California …
With a current population of 39,144,818 and growing, it's the perfect time to sell your house in California.
Since the beginning of time in 1850, folks have been selling their homes in California
Lawmakers in Sacramento, the capital of California, are always coming up with new laws in congress in order to save you money when selling your home.
Since 1854, Sacramento the capital of California, people have been selling their homes.
Can you believe California is 97200 square miles? Houses for sale galore!
The first step in selling a house is a Purchase Agreement between the Buyer & the Seller. Each state has an Official residential purchase agreement. In order to find the official document for use, visit the California realtor board page.
Fun Fact: Los Angeles is the second most populated city in the united states with almost 4 million residents!
Visit the California by following the link, California.
Check out the State Page of California for additional demographic information for California.
Sell My House Fast in Coachella California
The city of Coachella is considered to part of Riverside county.
Visit the Coachella by following the link, Coachella.
Check out the City Page of Coachella for additional demographic information for Coachella.
Coachella is associated with these zipcodes: 92236
The coordinates for Coachella are: 33.6910 latitude and -116.1451 longitude.
We buy in Riverside, in cities like Banning, Beaumont, Cathedral City and their surrounding areas.