How do I go about selling my house to BiggerEquity?
Selling your house to BiggerEquity is a very uncomplicated process. If you call us NOW at 866-333-8377 we will answer any questions you may have. Alternatively, you can simply apply the following steps:
1. Get an instant cash offer by calling us at 866-333-8377 or submitting a completed contact form to us.
2. Schedule as many inspection appointments as you want
3. Accept the best cash offer you can lay your hands on and quickly close the sale!
We wouldn't want you to lose your property. Selling off your home is such a big decision that we, advise you to do your homework and deal only with someone you've established to be an authorized company with a repeated history of achievements.
Our company goal is to ease the process involved in disposing of your unwanted property, while getting paid super fast at a fair price.
What Others Are Saying…
Sell your property quickly in Springdale, Arkansas no matter the type of property it is.
At BiggerEquity, we take customer privacy very seriously. This is why we keep all your information confidential. The only other party that will have access to your information are our professional associates. You are not required to provide all the information but we encourage you to give us as much information as you can because this increases the options available to you.
You can sell your house or any other type of property to us no matter its condition, whether it is in perfect condition or needs major renovations. We are ready to buy your house as-is.
We buy houses and other property in all parts of Arkansas from homeowners in all kinds of situations. If you need to sell your house, we can buy it fast no matter the condition.
Selling your house with a realtor has many downsides. Some of them are:
Identifying and enlisting the services of a reliable agent that will sell your Springdale house within the timeframe you have.
Agreeing to terms that bind you to a particular realtor for a certain period without any certainty that your house will be sold.
You have to deal with a series of complicated paperwork.
Paperwork being shuffled from potential buyers to the realtor, then to you; and back.
We buy houses in all parts of Springdale, Arkansas regardless of the condition, location, or price range.
Are you looking to sell your house in or around Springdale? Let us make you a fair and GUARANTEED all cash offer now to buy your house and hand you the check within 5 days. Discuss the details of your house with our team of licensed experts who have been buying houses for over 6 years by call us on 866-333-8377 today or summiting your property info on our website.
We are equipped with the skill and experience to help homeowners in different situations whether it be divorce , relocation, a house damaged by fire, problematic tenants, expensive repairs you can't afford, downsizing, far behind on mortgage payments, job loss, and many other situations.
Rest assured that you will receive a fair deal for your house because you are working with professionals who are eager to buy it!
Did you just say "Sell My House Fast in Springdale, Arkansas?"
You are not the only homeowner looking to sell their house fast. Hundreds of homeowners have worked with us and we found ways to help them so we can help you too, irrespective of whether you are:
-Dealing with Problem Tenants
-No Longer want to Keep the Property
-Downsizing
-Going through a Divorce, or
-Worried about extensive repair costs.
We will buy your house quickly
For many years, we have bought real estate in Arkansas at a discount , renovated them, sold them to investors, or rented the property out on the real estate market. Unlike misleading investors out there, we always deliver on our promise. BiggerEquity is made up of a team of experts who buy homes fast in Arkansas. Contact us if you are looking to sell your house quickly. Depending on our agreement, we even purchase your house on the same day you contact us.
NO COMMISSIONS, NO FEES
By selling to us, you won't have to worry about commissions, closing costs, and other fees. Traditional home sales incur realtor commissions and closing costs that can leave you with less money than you expected from the sale.
Wondering who can Help you?
BiggerEquity is a company that offers fast home buying and selling services in Springdale. We developed our real estate business in response to the need of many Springdale real estate owners looking to sell their house fast especially those who value the speed of the sale more than selling at the full market value. We keep our transactions transparent and fair. We wake our integrity very seriously and our experience of the Springdale real estate industry has helped us maintain it over the years. Due to our commitment to speed and quality of service, we ensure that you receive your cash payment and we do everything by the book. We remain one of Springdale foremost real estate buying, selling and renting companies with over 6 years of combined real estate experience under our belt.
GREAT REPUTATION
The testimonials from numerous homeowners that have sold their homes to us in this area says it all. You can trust us to sell your house fast. We always put the money for the sale in an insured escrow; you do not have to stress about a thing.
100% Freedom
You will finally be free from the stress of selling your home after when you do so without any extra payments or having to worry about maintenance costs. You do not have to go to bed or wake up worrying about your property. We are here to help you get your peace of mind and freedom back.
Get an Offer for Your House "AS-IS". We Buy Springdale, Arkansas Houses no Matter the Price Range.
Do you want to sell your house quickly in Springdale? We are ready to make an all CASH offer on your house AS-IS. We operate a simple process.
As a homeowner, you may find yourself in a number of situations where selling your house to us will be the wisest thing to do if you want to make your life easier. Some of these situations include avoiding foreclosure, dealing with inherited property that is in probate or requires extensive maintenance, troublesome tenants, filing bankruptcy, going through divorce, moving from Arkansas, expensive repairs you cannot afford, damage due to fire outbreak, and others. We have helped many other homeowners in these kinds of situations and we will be happy to help you too.
Regardless of the condition, we will buy your house in Arkansas AS-IS. Note that we DO NOT LIST houses; we want to buy your house directly from you. We provide the best solution for you to sell your house and help you move on in life no matter the condition.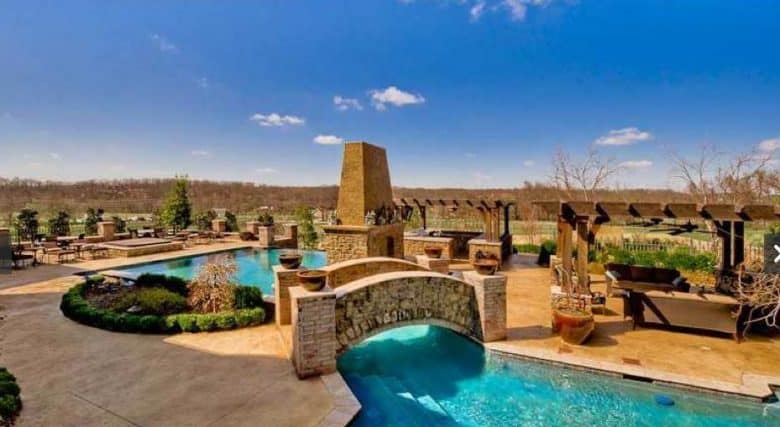 Real estate investor vs Realtor | BiggerEquity.
Q: In what way are you different from real estate agents?
A: Selling your house through real estate agents can be slow because they have to list your property and hope someone makes an offer for it. This process can sometimes take up to a year before the ideal buyer comes around. In addition, you will have to pay a percentage of the money realized from the sale to the agent as commission.
Fees and charges that are raked up by real estate agents can sometimes run into a few thousands, maybe tens of thousands of dollars because selling a house can sometimes involve a lot of expenses and complicated processes.
Regardless of condition – sell your house fast – stress and obligation free!
Do you Need to Sell your Inherited House that is in Probate? Contact BiggerEquity Today! We Buy Houses in Probate in All Parts of Springdale, Arkansas.
Have you inherited a house in Springdale that is in probate? Do you wish to sell your inherited house? We are experts at buying inherited houses and houses in probate, and you do not have to worry about paying commissions or fees when you sell to us. Let us buy your probate house for cash today without hassle.
BiggerEquity makes the process of selling your house super easy by handling everything about the title, escrow, and answering all the questions you have about selling a house in probate. With us, you will experience zero stress selling your inherited house whether it is in probate or not. We offer the best customer service, pay top dollar, and get rid of all the stress.
Enjoy the luxury of choosing the date to close the transaction when you sell your probate or inherited house to us. We are ready to buy your house fast for cash within a week or wait for an entire month if that is what works for you. At BiggerEquity, we handle all the paperwork for you and use a reputable local escrow company to make the transaction a convenient one. Give us a call today or fill out the form online to get an offer from BiggerEquity before the day ends.
We Buy Houses in Arkansas …
With a current population of 2,978,204 and growing, it's the perfect time to sell your house in Arkansas.
Since the beginning of time in 1836, folks have been selling their homes in Arkansas
Lawmakers in Little Rock, the capital of Arkansas, are always coming up with new laws in congress in order to save you money when selling your home.
Since 1821, Little Rock the capital of Arkansas, people have been selling their homes.
Can you believe Arkansas is 116200 square miles? Houses for sale galore!
The first step in selling a house is a Purchase Agreement between the Buyer & the Seller. Each state has an Official residential purchase agreement. In order to find the official document for use, visit the Arkansas realtor board page.
Fun Fact: Arkansas contains over 600,000 acres of lakes and 9,700 miles of streams and rivers.
Visit the Arkansas by following the link, Arkansas.
Check out the State Page of Arkansas for additional demographic information for Arkansas.
Sell My House Fast in Springdale Arkansas
The city of Springdale is considered to part of Washington county.
Visit the Springdale by following the link, Springdale.
Check out the City Page of Springdale for additional demographic information for Springdale.
Springdale is associated with these zipcodes: 72764, 72762, 72765, 72766
The coordinates for Springdale are: 36.1897 latitude and -94.1574 longitude.
We buy in Washington, in cities like Fayetteville and their surrounding areas.