Sell my house quickly in Seattle, Washington
"BiggerEquity offers you fast, straightforward, and hassle-free ways to sell your house in various markets. BiggerEquity can assist in resolving all your real estate problems, providing you with options to help you sell your house quickly.
You can leave behind anything you no longer need or want, such as appliances, furniture, trash, and even broken-down cars. We want to help you move on with your life.
Wouldn't it be great if you could sell your house without having to bear the burden of paying charges, commissions, and renovations while waiting for a buyer? We help you achieve your aspirations with no charges within days. We purchase your house as-is. Deal with us today! Contact us on.."
What Others Are Saying About Us…
Need to sell now? Give us a call at 866-333-8377.
Are you far behind on payments or in foreclosure, and you don't have any equity? Your house can still be bought!
Get a written, obligation-free cash offer.
Selling to BiggerEquity is fast and easy, especially if you're facing foreclosure or need cash quickly. After we agree on the terms of the transaction, we can close in a few days.
BiggerEquity provides flexible property-buying services, including
"We can arrange owner financing, which can help property owners circumvent high taxes on sales without affecting their return on investment.

We collaborate with property owners to renovate their properties and also work with owners to construct brand new homes."
Sell your House in Seattle, Washington to us on your Own Terms.
We buy houses no matter the situation. Whether you're moving, dealing with mortgage troubles, facing liens, going through a divorce, or struggling with an inhabitable house, you can count on us to buy your house. We'll buy your house even if you're in foreclosure or downsizing. Regardless of problem tenants or extensive repairs needed, you can always sell it to us.
One of the downsides of selling your house through an agent is that the agent will demand that you clean and make needed repairs before listing it. Finding a buyer after listing with an agent can sometimes take up to 3 to 6 months (or even 12 months in some cases). Plus, you'll pay about 6% of the sale amount in commissions to the agent if they're able to close the transaction.
Avoid the usual 6% commissions, costly repairs, and cleaning expenses by selling to us today! We can help, especially if you're having a hard time selling your house through a real estate agent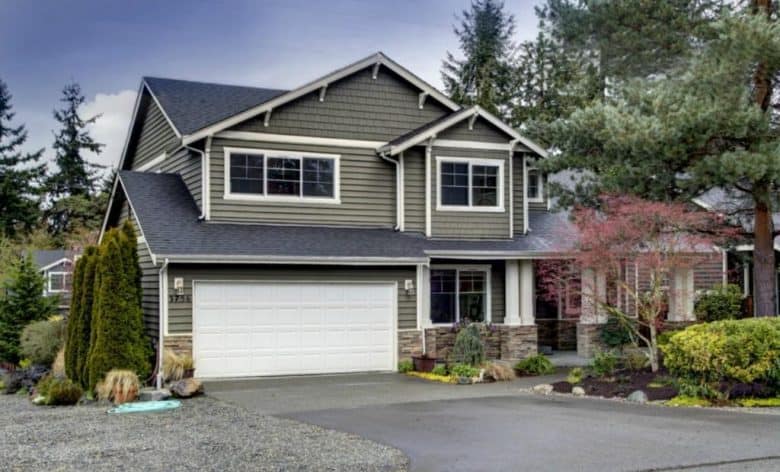 Is it Possible for me to Sell my House Quickly and Easily?
Certainly, here's a rephrased version of your paragraph with the provided additional keywords:
"Feelings of anxiety, uncertainty, and fear of the unknown often plague individuals in need of selling their homes. It's perfectly normal for prospective sellers to fret over the prospect of selling their homes quickly, and these concerns can swiftly become overwhelming. The apprehension about whether your house will find a buyer is just one piece of the puzzle. Matters worsen when you contemplate the potential mishaps that could arise if you opt for traditional selling methods, such as listing it on the market. In such scenarios, it's easy to become inundated with these worries.
But rest assured, there's no need to fret any longer. BiggerEquity is dedicated to ensuring a swift and hassle-free sale of your home in Seattle. Why be troubled by uncertainty when you can expeditiously sell your property to us? We specialize in purchasing homes in Seattle the easy way, sparing you from the stress of conventional selling processes. We offer a rapid and straightforward avenue to sell your home for cash and wrap up the transaction in record time.
Our prompt, convenient, and stress-free service positions us as the premier choice for Washington homeowners looking to sell their residences. We deliver a system that eliminates the stress typically associated with selling through a real estate agent. If you're keen on discovering how to swiftly sell your house for cash in Seattle, Washington, don't hesitate to reach out to us today. Alternatively, you can complete our online form, and one of our representatives will expeditiously contact you with a cash offer for your home."
Please let me know if you need further adjustments or have more content to rephrase
We purchase homes throughout Seattle, Washington, spanning all neighborhoods and regardless of the price range. You have the opportunity to receive a cash offer for your property from us today. Here's a breakdown of the process:
Do you have a house you want to sell? You can relieve yourself of the burden of an unwanted property by selling it to us today. We purchase houses throughout Seattle, regardless of the property's condition or your situation. Whether you're going through a divorce, dealing with probate on an inherited property, facing foreclosure, or managing a problematic rental property, we can assist you. The idea of selling your house might seem daunting due to the time and effort required to prepare it for the real estate market. Just like you, many homeowners lack the time to get their house ready for sale."
"Selling your house with a real estate agent often comes with numerous challenges. You'll need to maintain the property meticulously and invest in repairs to ensure it fetches a good price. Additionally, finding a dependable agent who can fulfill the promise of a quick sale can be daunting, not to mention the extensive paperwork and processes involved. Instead of gambling with uncertainty, hoping for a slightly higher sale money, you can have a guaranteed amount when you sell your house to us. With us, there's no need to bother with listing your property, paying agent commissions, enduring lengthy waiting periods, or bearing repair expenses. You won't even have to go through the hassle of cleaning your house or hosting multiple showings before making a sale."
Our expertise lies in simplifying the process for you, regardless of whether your house is currently occupied by tenants, in need of significant repairs, or if you require additional time before relocating after the sale. When you sell your house to us, we purchase it directly from you and offer the flexibility of accommodating your preferred timeline for moving. Unlike many buyers who have rigid move-in dates, we strive to meet your specific needs."
(Note: The provided
Oops! We could not locate your form.
shortcode appears to be for a form embedded in your content. If you have specific modifications or information you'd like to include in the form, please let me know.)
Whether you're looking to buy or sell a home, we're here to fulfill your needs!
Whether you're looking to sell your home or buy your dream home, BiggerEquity is your perfect destination. We are a team of local real estate investment experts specializing in the purchase and sale of homes across every corner of Seattle.
Our real estate solutions are designed to simplify the process, helping Seattle homeowners avoid scenarios such as bankruptcy, foreclosure, and legal complications. Depending on our agreement, we can provide prompt relief from debt.
Unlike real estate agents and their affiliated agencies, we offer swift and pragmatic support to homeowners and prospective buyers. Rather than listing your home, as realtors typically do, we'll purchase it directly from you.
Receive a no-obligation, all-cash offer today! Begin by providing your property information.
We can present you with a fair, all-cash offer for your house within just 24 hours of you reaching out to us with details about your property. If you accept our offer, we can close the deal at a time that suits you. You don't need to concern yourself with anything, even if your house is in poor condition or if your tenants are reluctant to vacate. We will handle all aspects, purchase your property swiftly for cash, and complete the transaction in as little as 7 days. Our ability to expedite the buying process is due to our independence from traditional bank financing.
If you're seeking a quick sale for your Seattle house, don't hesitate to contact us. We will promptly provide you with a fast, equitable, and no-obligation cash offer for your home, giving you the freedom to decide whether to accept or decline our proposal."
With us, the process of selling homes is both straightforward and speedy!

"BiggerEquity stands apart from the typical home investment firms in Washington. Our team comprises top-notch licensed real estate brokers from Washington who understand the urgency often associated with selling a home. That's why BiggerEquity is here to help by purchasing your house rapidly for cash. Regardless of your reason for selling, we can close the deal within days, and you won't have to worry about covering repair or closing costs. Plus, there won't be any unnecessary delays!
We streamline the process, handling all the paperwork and any necessary property repairs. This means you can sell your house quickly without the usual stress, and you won't have to deal with the complexities of loan approvals. Here are some more advantages:
No need for open houses.
No cleaning required.
No showings.
No unrealistic buyer expectations.
No realtor commissions.
.
We Buy Houses in Washington …

"With a current population of 7,170,351 and showing steady growth, now is an opportune time to consider selling your house in Washington. Homeowners in Washington have been selling their properties since the state's inception in 1889, and the real estate landscape is continually evolving thanks to lawmakers in Olympia, the state's capital, who enact laws to benefit home sellers.

Since 1853, when Olympia became the capital of Washington, people have been engaged in property transactions. Washington is an expansive state, covering 16,700 square miles, offering a wide array of houses for sale.

The initial step in selling a house involves a Purchase Agreement between the Buyer and the Seller, and each state has an official residential purchase agreement. To access the official document for use in Washington, you can visit the Washington realtor board page.

Fun Fact: Washington state is unique as the only state named after a president.

For more insights and information about Washington, you can visit the state's official website by following this link: Washington.

For additional demographic details about Washington, you can check out the State Page of Washington."
Sell Your House Quickly in Seattle, Washington

"The city of Seattle is situated in King County.
For more information about Seattle, you can visit the City Page of Seattle.
Seattle is associated with several zip codes, including 98109, 98108, 98104, 98107, 98106, 98101, 98103, 98102, 98105, 98154, 98122, 98121, 98126, 98125, 98178, 98174, 98177, 98144, 98146, 98195, 98199, 98118, 98119, 98116, 98117, 98115, 98112, 98164, 98134, 98136, 98133, 98111, 98113, 98114, 98124, 98127, 98129, 98139, 98141, 98145, 98161, 98165, 98170, 98175, 98181, 98185, 98191, and 98194.
The geographical coordinates of Seattle are approximately 47.6217 degrees latitude and -122.3238 degrees longitude.
We also buy properties in King County, including cities like Auburn, Bellevue, Bothell, and their surrounding areas."