Are you looking to sell your home in Edmonds, Washington with minimum effort and expenses?
The team at BiggerEquity are highly skilled professionals with over three decades of real estate buying and selling experience under their belt. Over the years, our team has solved some of the most complicated real estate issues that have burdened different homeowners. Our vast experience and deep knowledge of the real estate industry enables us to handle all possible situations including relocation, probate issues, bankruptcy , and foreclosure among others. You have put your trust in us; now relax and watch us prove to you that we deserve it.
Be careful of imitation sites.
Many companies are quick to say "we buy houses" but only BiggerEquity has the required experience and commitment to give you the best quality service. Many companies have gone in and out of business but BiggerEquity remains one of the leading home buying firms globally.
We offer the easiest and fastest way for you to sell your house with multiple options available to you. We can pay you cash for your house. It is also fine if you want us to take over payments and leave existing financing in place, or if you wish to provide owner financing for long-term steady cash flow.
What Others Are Saying…
Buying and selling of property in Washington requires certain disclosures.
Firstly, the seller is required to provide accurate and truthful answers to all questions the buyer may have about the condition or status of the property. The buyer has the legal right to sue the seller for any harm or losses resulting from devaluation or diminution of the property should he discover at a later time that the seller misled him by providing false information on the condition or status of the property.
Another requirement is that all (or most) unseen or latent defects or problems in the property must be disclosed to the buyer whether or not he directly asks about them while asking about the material facts of the property. The problems must be disclosed irrespective or whether the seller or BiggerEquity is aware of the problems and defects or the buyer cannot detect these problems through the services of licensed inspectors.
The buyer also has some responsibilities. All responsibility for events resulting from the buyer's inability to exercise due diligence inspecting the property personally or with a licensed professional falls on the buyer.
Top 8 Benefits of Working Selling to Us.
Speed, convenience, and ease define our transactions. We can complete the entire process of buying your house within 24 house.
You receive money for your house in a few days instead of waiting for months.
You get to sell your house without paying huge sums of money in commissions, taxes, insurance, or closing costs.
There is no risk of uncertainty when you sell to us. We do not depend on bank financing so we will buy your house for sure without endless inspections.
You don't have to spend money on home repairs, tax liens and other bills before selling to us.
You will receive the full price in the offer at the closing table.
From experience, we know the situation of each seller is unique. This is why we personalize our offers to meet your needs.
The circumstances surrounding why you want to sell your house are not strong enough to stop us from buying it fast for cash.
We know that selling a home can be really stressful and is a very time consuming task that many homeowners do not look forward to because of their tight schedules. Most times, these homeowners are not able to go through the necessary processes to get a house ready for sale.
We offer specialized service which generates win-win solutions to most real estate related problems that other dealers are too skeptical to touch. We can buy and pay in cash or adopt other options which include lease purchase or handling the mortgage.
We take care of all the required paperwork, make all the necessary arrangements, and close our property deal with you in 7 days or less, depending on what you want.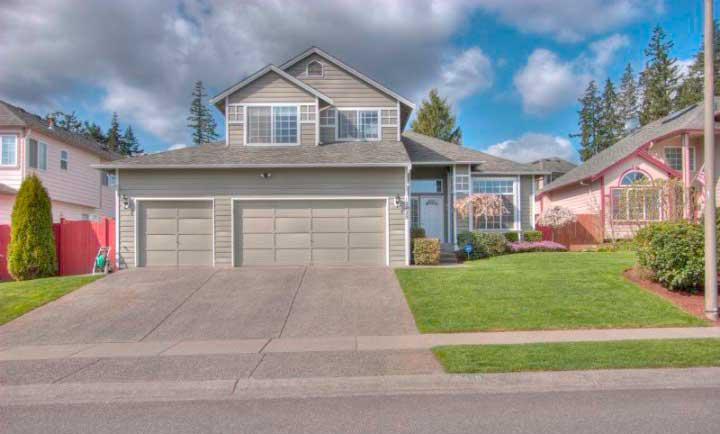 Why Work with an Agent when We can Buy your House Right Now?
The option of selling a house with a realtor is not suitable for everyone especially when you are running out of time. You can sell your house to BiggerEquity without cleaning it or spending money on repairs and we will help you achieve your goal of selling your house even when agents can't find a buyer. Now it is up to you to choose whether you prefer the long and stressful process of selling with an agent and dealing with uncertainty or choosing us to sell your house fast !
The process of selling your house through a real estate agent can be drawn for many months. We can save you the time and effort by buying your house quickly. BiggerEquity has the funds to buy your home for cash; you don't have to list it with a realtor.
As a property owner, your busy schedule may make it difficult for you to find time to sell your house through traditional methods. We can help you no matter your situation.
What Types of Houses are We Interested in?
We purchase different categories of real estate such as Townhomes, Condos, Single Family Homes and even Vacant Lots. Provided a piece of property has the potential of being developed into a residence, there is a big chance we would like to buy it. Feel free to contact us even if you are not sure we buy the type of property you wish to sell.
WE are interested in buying houses of different shapes and sizes regardless of whether the house is not in good condition, ugly, or very old. We are interested in buying your house irrespective of whether it has low, zero or no equity. We do not even mind if it has negative equity! You can be sure that we will buy your house whether it has liens issues, code violations, or it is in a condition that most potential buyers will shy away from and banks will not finance. Contact us today!
We are not in business to take advantage of persons in your situation. Instead, our objective is to give you a solution that is fair in as little time as possible. Whether we buy your house or not, we can help you resolve your real estate problems by helping you find tenants, refinance, or assist you in rectifying code violations, or resolving liens and many other legal issues.
The process of selling your house today works like this:
Contact us by phone or complete the quick Cash Offer form on our website to get started. We'd like to discuss the details of your house and how we can be of assistance to you. Calling us is free and doing so puts you under no obligation. One of our team members will discuss with you and clarify any issues you may want to know more about. We only require the basic information about your property including its location, size, and condition, and we keep all the information about your property confidential.
We know that every house and situation is unique. This is why we use the basic information you provide about your house to come up with a solution that is tailored to your needs. Our solutions are flexible and can be modified to fit even the most complicated situations. We can help you regardless of whether you need to avoid foreclosure, require the services of a real estate attorney, own a house that is full of property that you do not need, wish to sell your house and buy a new one, or own an inherited property with probate. Hurry now and tell us about your property and we will kickstart the process of helping you sell your house quickly and without hassle.
Our team at BiggerEquity have deep knowledge and experience about how the market works. We know the neighborhood well so we understand your situation as well as the value of your house. Feel free to request an offer from us today if you need to sell a piece of real estate property in any part of Washington.
BiggerEquity is Interested in Buying Houses in Edmonds, Washington Regardless of whether they are Ugly!
Are you looking for a way to sell your property? Get a cash offer from us today. We will close according to your schedule.
BiggerEquity can buy your home for cash no matter how ugly it is. We will be happy to make a no-obligation cash offer on your home regardless of whether it has minor or major cosmetic and structural defects that may incur high repair expenses. BiggerEquity saves you time and money. Give us a call on 866-333-8377 today to receive a fair cash offer to sell your house in Edmonds.
Speed, fairness, and ease are the three defining features of our buying process. We cover all the costs, pay home sellers fair prices in cash, and close the sale quickly so that people can move on.
We've got an offer for you if you own a house in Edmonds, Washington!
The need for renovation can be a major difficulty for homeowners who wish to sell because it costs money which they are either unable or unwilling to part with. We buy houses as is, make the needed repairs and find buyers by ourselves so you do not have to pay for any repairs nor wait for a buyer.
Realtors always cost extra money because a percentage of the money you receive will be paid to them as commission when you sell your house through them. When you sell to us, you do not have to worry about such deductions. After we evaluate your house, we make you a negotiable offer; you receive the agreed sum 100%; no deductions. This way, you can use your money productively for other investments.
Relieve yourself of the stress of looking for buyers. Simply sell your house to us today and we will find the buyers ourselves. While trying to sell by yourself may take a lot of time, we can sell very fast because we better understand the workings of the real estate market.
We Buy Houses in Washington …
With a current population of 7,170,351 and growing, it's the perfect time to sell your house in Washington.
Since the beginning of time in 1889, folks have been selling their homes in Washington
Lawmakers in Olympia, the capital of Washington, are always coming up with new laws in congress in order to save you money when selling your home.
Since 1853, Olympia the capital of Washington, people have been selling their homes.
Can you believe Washington is 16700 square miles? Houses for sale galore!
The first step in selling a house is a Purchase Agreement between the Buyer & the Seller. Each state has an Official residential purchase agreement. In order to find the official document for use, visit the Washington realtor board page.
Fun Fact: Washington state is the only state that is named after a president
Visit the Washington by following the link, Washington.
Check out the State Page of Washington for additional demographic information for Washington.
Sell My House Fast in Edmonds Washington
The city of Edmonds is considered to part of Snohomish county.
Visit the Edmonds by following the link, Edmonds.
Check out the City Page of Edmonds for additional demographic information for Edmonds.
Edmonds is associated with these zipcodes: 98026, 98020
The coordinates for Edmonds are: 47.8114 latitude and -122.3534 longitude.
We buy in Snohomish, in cities like Everett, Lake Stevens, Lynnwood and their surrounding areas.