Correct Division of Assets During a Divorce.
Going through a divorce can be very challenging and emotionally draining. It is worse when such couples have to live under the same roof for longer than necessary. A lawyer can always walk you through the process of splitting your assets and mortgage but while you are at it, it is advisable to start planning to sell your house as soon as possible.
How do you sell your unwanted house as quickly as possible when you are facing difficulties like short time constraints, realtors with slow marketing techniques, and a bad economy? BiggerEquity buys houses in any condition in Youngstown.
The transaction can close within 7 days or at any time you desire, There's no waiting period and little paperwork. You are not responsible for commissions and we may even be able to pay all your closing costs!
What Others Are Saying…
A RELIABLE REAL ESTATE BROKERAGE COMPANY TO HELP YOU SELL YOUR HOUSE FAST
The success of BiggerEquity derives from the direct relationships we have built with our customers over the years as well as the top-notch property we sell. The majority of homes we buy look less than desirable. This is why we buy more than one house in every community we invest in because rather than transforming a single house, we want to give the entire community or neighborhood a face-lift.
It is quite tasking to sell a house through traditional channels these days because they involve long processes including property evaluation, endless showings, listings on the real estate market etc. If you have been going through this stress and can't bear to endure it even for another day, simply contact BiggerEquity now. We provide alternative solutions that yield instant results, sell your house quickly, and pay you the full amount from your home's buyer.
We will be very delighted to help you!
We answer all customer queries immediately. Simply fill out the required information below and we will contact you with a good offer for your home. You can help speed up the process and make the sale a lot easier by telling us the least amount you are willing to take for the house. Note that you do not have to pay anything; we take care of all the closing costs and buy your property exactly the way it is. You may want to consider this when pricing your house.
You are likely to encounter a lot of obstacles if you try to sell your house via conventional channels with realtors.
For starters, it is time consuming and can get drawn out for up to 12 months.
Once your house is sold, you could end up paying thousands of dollars in commissions as well as closing fees and service fees.
The endless string of paperwork would stress you out.
You will have to repair all damage to your house, clean up, and ensure it is presentable.
Your agent has other clients. It is unlikely that he is 100% committed to selling your house.
A potential buyer could back out of the deal at the last minute after tying down your property for many weeks.
There's no certainty that your agent will deliver on his promise to sell your home.
SELL YOUR HOUSE IN Youngstown, Ohio FAST FOR CASH NO MATTER THE CONDITION.
Our company buys houses across Youngstown no matter the condition or your situation. We are ready to buy your house and cover all the closing costs on the deal irrespective of whether you are in debt or facing foreclosure .
We Have Bought Hundreds of Houses in the Past
Over the years, we have been buying houses in Youngstown and this experience has equipped us with the knowledge of how the market works. We have seen it all, and know every single step of the process as well as the right techniques to ensure your house gets off the market fast. We can also handle all the paperwork for you. If you have chosen to work with us, you can be confident that you have chosen to work with house buyers who know what to do.
Contact BiggerEquity today at 866-333-8377 if you need to sell your house fast because time is running out on you. We hold first place among trusted property acquisition teams all over the country and we buy homes in Youngstown and help resolve real estate problems of Youngstown homeowners and homeowners in other parts of the US.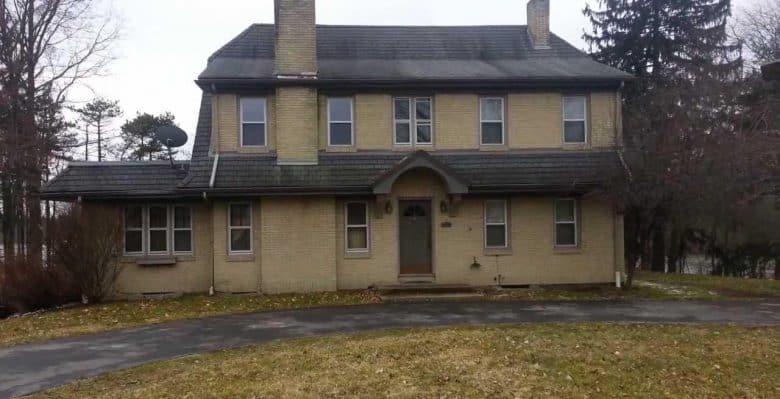 An Alternative Option for Homeowners Looking to Sell their Houses Quickly in Youngstown, Ohio.
We take pride in helping numerous homeowners who are looking to sell their homes quickly in Youngstown regardless of why they are selling. It doesn't matter if you are trying to avoid foreclosure, bankrupt, going through a divorce, cannot handle the trouble of problem tenants anymore, or wish to sell your house for another reason. Reach out to us to find out what options you have.
Selling your house through our "We Buy Youngstown Houses" program is one of the fastest ways you can sell your house. Get a no-obligation cash offer from us right away!
The process is simple . All you have to do is to give us some basic information about your property. We will analyze the data, make you the best cash offer for your house, and close the transaction within 7 days if you need to sell quickly. You won't have to endure bank financing delays; we will give you a check for you house when closing the sale.
BiggerEquity is a household name in Youngstown, Ohio when it comes to buying houses fast!
We are here to serve your need, helping you to free yourself from any unwanted house as fast as possible. We provide a tender solution that creates a win-win environment for both parties involved in the transaction. At times we provide you with multiple offers and you can choose to accept one or none.
We buy homes all over Ohio. Their condition does not matter one bit, as long as there is still something left of the structure that you can use to collect your cash offer fast!
No matter the problem with your house, we will buy it as is. If you're ready to offer your home, just give us a call right NOW at 866-333-8377
The circumstances surrounding why you want to sell your house are not strong enough to stop us from buying it fast for cash.
We know that selling a home can be really stressful and is a very time consuming task that many homeowners do not look forward to because of their tight schedules. Most times, these homeowners are not able to go through the necessary processes to get a house ready for sale.
We offer specialized service which generates win-win solutions to most real estate related problems that other dealers are too skeptical to touch. We can buy and pay in cash or adopt other options which include lease purchase or handling the mortgage.
We take care of all the required paperwork, make all the necessary arrangements, and close our property deal with you in 7 days or less, depending on what you want.
Need to sell your Youngstown, Ohio house fast?
The focus of our team of homebuyers is to make your life easier. Our many years of experience in the home buying market has taught us that understanding your situation is the first step in helping you. No matter your reasons for wanting to sell, we will consider your situation and help you sell your house as fast as we can. We close the sale fast and hand your money to you without going through any middlemen.
When they make you an offer on your property, few things are taken into consideration. Here is an explanation on how most legitimate companies arrive at their offer.
Basically, we collect 80% of the full market value of your property, also known as the after repair value. Then subtract the estimated repair value to determine what we can safely pay for your property while ensuring reducing the risk and making sure the deal is profitable. We are a company. We are here to make money, so finding a win-win scenario with our clients, where both parties involved make a massive profit from the deal.
Are you Finding it Difficult to Sell your House in Youngstown, Ohio? We can Solve your Problem without getting into the Unimportant Stuff.
Dealing with bad renters, the loss of a loved one, repair costs, divorce or bills on an inherited home can be very stressful sometimes. No matter the price of your house or its condition, our number 1 mission is to help you sell it fast and easily.
Getting an unwanted property in shape for the real estate market always incurs a lot of repair costs and it can be a daunting process. We can save you from this hassle and make you a cash offer for your home as is. No matter the condition of your home, you need not make repairs before selling to us.
Trying to sell your house on the market is not a piece of cake. Even when the market is at its best, the process is stressful, time-consuming, and expensive.
We Buy Houses in Ohio …
With a current population of 11,613,423 and growing, it's the perfect time to sell your house in Ohio.
Since the beginning of time in 1803, folks have been selling their homes in Ohio
Lawmakers in Columbus, the capital of Ohio, are always coming up with new laws in congress in order to save you money when selling your home.
Since 1816, Columbus the capital of Ohio, people have been selling their homes.
Can you believe Ohio is 210300 square miles? Houses for sale galore!
The first step in selling a house is a Purchase Agreement between the Buyer & the Seller. Each state has an Official residential purchase agreement. In order to find the official document for use, visit the Ohio realtor board page.
Fun Fact: The first city to ever have an ambulance service is Cincinnati Ohio
Visit the Ohio by following the link, Ohio.
Check out the State Page of Ohio for additional demographic information for Ohio.
Sell My House Fast in Youngstown Ohio
The city of Youngstown is considered to part of Mahoning county.
Visit the Youngstown by following the link, Youngstown.
Check out the City Page of Youngstown for additional demographic information for Youngstown.
Youngstown is associated with these zipcodes: 44502, 44503, 44504, 44505, 44506, 44507, 44509, 44511, 44510, 44501, 44513, 44555
The coordinates for Youngstown are: 41.0994 latitude and -80.6463 longitude.
We buy in Mahoning, in cities like and their surrounding areas.