Correct Division of Assets During a Divorce.
Going through a divorce can be very challenging and emotionally draining. It is worse when such couples have to live under the same roof for longer than necessary. A lawyer can always walk you through the process of splitting your assets and mortgage but while you are at it, it is advisable to start planning to sell your house as soon as possible.
How do you sell your unwanted house as quickly as possible when you are facing difficulties like short time constraints, realtors with slow marketing techniques, and a bad economy? BiggerEquity buys houses in any condition in Massillon.
The transaction can close within 7 days or at any time you desire, There's no waiting period and little paperwork. You are not responsible for commissions and we may even be able to pay all your closing costs!
What Others Are Saying…
How Easily can I Sell my House in Massillon, Ohio for Cash?
Your presence on this website suggests that you are interested in selling your house fast. If our guess is correct, then you have come to the right place. We will buy your house for cash at a fair price. We buy houses across Massillon and we are ready to make you a cash offer today and close at a time that is convenient for you.
How easily you sell depends on a number of factors including the company/buyer you work with to liquidate your property. You have a really good chance of closing on your house quickly if you work with a company that is tested and trusted by homeowners in the area. You can close quickly with a number of investment companies based in Ohio. However, it is important to research them and do your due diligence to identify the most trustworthy home buyer with the funds to close on your house.
Real estate investments are not as simple as they seem. It is essential to ensure you work with a reliable home buyer who can deliver on their promise to close on the agreed date and at your preferred price. Expect to sell your house for less when you choose to sell in as-is condition to a "we buy houses" investor . A number of factors determine whether you get a great offer to sell your home to an investor. Read on to learn more.
You get to enjoy the following when you close with us.
Receive an offer within 24 hours of the showing (there will be only one showing).
Zero fees, zero commissions: you will receive the full price in the offer without spending a cent on fees.
Skip Closing Costs; we will take care of it.
No Delays: We do not have to qualify for bank financing before buying your house. We have the cash ready!
A Fast Way to Sell your Home in Massillon, Ohio.
Have you decided to sell your property quickly in Massillon? We are ready to make a fair all cash offer on your house regardless of its location in Massillon or whether it is a condo, an old house, or a brand new home that is part of a recent residential development.
Listing your home could mean you will have to wait for months before a qualified buyer comes around. Instead of waiting this long, we can buy your Ohio house from you today. We will buy your house very quickly for cash and take care of all the paperwork. No commissions! No Fees!
EARN SOME MONEY BY REFERRING A FRIEND
Did you sell your house to BiggerEquity in the past? You can earn up to $1,000 from us if you refer any of your friends who wants a cash offer for their homes to us. Learn more about this works here.
WHY SELL YOUR HOUSE TO BiggerEquity?
BiggerEquity offers real estate solutions to people who are interested in selling their homes or investment property fast for any range of reasons. Our teams aim at improving our community by investing in it. We are expert home buyers with a flair for devising different scenarios that allow homeowners and investment property owners to sell their property fast in a hassle-free and easy way.
The wealth of experience we have gathered over the years has enabled us to successfully handle even the most complicated transactions on the real estate market. In all this time, we have mastered efficient methods that ensure the transaction is stress-free and fast irrespective of whether you are on the brink of foreclosure, own an inherited property you find difficult to manage, or need to sell your home and move on. If this is you, we would like to make you an offer to buy your home. We will take care of all the aspects of the transaction with our expert skills and give you the best customer service.
We put in quality work to bring out the full potential of each property. This is our little way of adding value to the neighborhoods where we work. We provide win-win solutions for buyers and sellers in different situations. Always remember that we are only a phone call away; we are ready to answer your calls and emails, and return them, plus we stay in touch every step of the way.
Do you need a solution to the problem about your house in Massillon, Ohio? Rest assured we can help!
Our company provides solutions that make it easy to sell homes quickly. We have helped many homeowners in Massillon sell their homes in all parts of Massillon without wasting precious time or money.
When trying to sell your house fast, the sale can be delayed for a number of reasons. However, you do not have to worry about renovations or repairs when you sell to us. We will buy your house no matter the condition in any part of America.
BiggerEquity does not operate as realtors. Realtors want to list your home and wait for a qualified buyer to come around. Unlike realtors, we are accredited buyers who are serious about buying your home. Call us right away to get a free offer from BiggerEquity. Alternatively, we can schedule a visit to your property to discuss the options we have for you.
Are You a Homeowner Facing Foreclosure in Massillon, Ohio?
Is your lender about to foreclose on your property because you are unable to make your mortgage payments? BiggerEquity can buy your house to help you avoid foreclosure. We know you are in a difficult situation and we wouldn't like to stress you even more. Instead, we are here to help you stop foreclosure before your lender auctions your house and leaves your credit rating in shambles.
The foreclosure process has already started when your house is turned over to a property trustee by your bank. The foreclosure of your property can be stopped if you are able to get the money to reinstate your loan before the house is auctioned.
We are reputable home buyers based in Massillon, Ohio. Our many years of experience in real estate has allowed us to perfect the process. We will assess the information you provide as soon as you fill out the contact form or give us a call and then make you a fair price offer the same day you contact us. We can close on you property within 7 days and you do not have to pay fees. Our goal is to help you regain control of your life and save your credit rating without debt.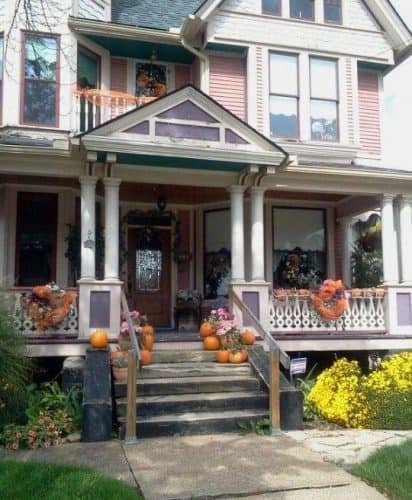 We can Buy your Vacant Home Quickly!
BiggerEquity is the solution you need if you are looking to sell your home fast or just wish to sell it any time. We buy houses across Massillon by providing mutually beneficial solutions that help resolve credit problems, house problems, financial problems, and credit problems. We do this by buying and selling real estate property in Ohio.
Having to relocate can leave you with a vacant home, which could put some financial strain on you if you are unable to rent it. Your vacant home could also deteriorate or get vandalized if you do not invest some money in regular property management and maintenance.
You do no not have to worry about the fate of your vacant home anymore. Now, you can sell your home to a real estate investor in Ohio. We will buy your house "as-is" irrespective of whether it's been maintained in recently or not.
We buy homes for cash in Massillon, Ohio. Sell your home in Massillon, Ohio as-is.
We provide solutions for Massillon homeowners in all situations. We can help you whether you are facing foreclosure, having trouble with your rental property, need to sell your inherited property without listing it, relocating and need a quick sale, or tired of dealing with problem tenants. We can buy your house no matter your situation.
You will pay no fees! We cover all closing costs and handle all the paperwork involved. We buy houses 100% as-is and pay cash for homes in Massillon regardless of the condition. Contact us right away, if you need to sell your home quickly in Massillon.
Call us today or simply complete the contact form and we will contact you right away. We can contact you with an offer for your home in as little as 30 minutes after you contact us. It is 100% up to you to decide if you the offer is a good fit or not and you can ask us any questions you may have. We will buy your home and close as quickly as possible if you accept our offer.
We Buy Houses in Ohio …
With a current population of 11,613,423 and growing, it's the perfect time to sell your house in Ohio.
Since the beginning of time in 1803, folks have been selling their homes in Ohio
Lawmakers in Columbus, the capital of Ohio, are always coming up with new laws in congress in order to save you money when selling your home.
Since 1816, Columbus the capital of Ohio, people have been selling their homes.
Can you believe Ohio is 210300 square miles? Houses for sale galore!
The first step in selling a house is a Purchase Agreement between the Buyer & the Seller. Each state has an Official residential purchase agreement. In order to find the official document for use, visit the Ohio realtor board page.
Fun Fact: The first city to ever have an ambulance service is Cincinnati Ohio
Visit the Ohio by following the link, Ohio.
Check out the State Page of Ohio for additional demographic information for Ohio.
Sell My House Fast in Massillon Ohio
The city of Massillon is considered to part of Stark county.
Visit the Massillon by following the link, Massillon.
Check out the City Page of Massillon for additional demographic information for Massillon.
Massillon is associated with these zipcodes: 44647, 44646, 44648
The coordinates for Massillon are: 40.7840 latitude and -81.5256 longitude.
We buy in Stark, in cities like Canton and their surrounding areas.