We've got an offer for you if you own a house in Waterloo, Iowa!
The need for renovation can be a major difficulty for homeowners who wish to sell because it costs money which they are either unable or unwilling to part with. We buy houses as is, make the needed repairs and find buyers by ourselves so you do not have to pay for any repairs nor wait for a buyer.
Realtors always cost extra money because a percentage of the money you receive will be paid to them as commission when you sell your house through them. When you sell to us, you do not have to worry about such deductions. After we evaluate your house, we make you a negotiable offer; you receive the agreed sum 100%; no deductions. This way, you can use your money productively for other investments.
Relieve yourself of the stress of looking for buyers. Simply sell your house to us today and we will find the buyers ourselves. While trying to sell by yourself may take a lot of time, we can sell very fast because we better understand the workings of the real estate market.
What Others Are Saying…
Do you need to sell your house fast? We Buy Houses Quickly!
The degree of uncertainty in the real estate market is on the rise in every part of the country. You can be sure that there will be a huge price to pay if you have been falling behind on your mortgage payments.
Banks have no mercy when it comes to claiming foreclosed properties, so don't expect your case to be different if you're currently defaulting on your mortgage and the signs of a foreclosure are glaring. You may have lost your job or a profitable source of income, but it doesn't matter. Just call us at 866-333-8377 to receive your cash offer and quickly redeem your credit profile.
BiggerEquity can get you immediate relief from your real estate problems by selling your house to us today. If you are ready to sell your house quickly, we can give you the highest offer for your property right away and you do not have to worry about any extra closing costs and agent commissions when you sell to us. Contact us at 866-333-8377 .
Selling your house with a realtor has many downsides. Some of them are:
Identifying and enlisting the services of a reliable agent that will sell your Waterloo house within the timeframe you have.
Agreeing to terms that bind you to a particular realtor for a certain period without any certainty that your house will be sold.
You have to deal with a series of complicated paperwork.
Paperwork being shuffled from potential buyers to the realtor, then to you; and back.
Sell your House Quickly for Cash!
Have you been searching for "sell my house fast in Waterloo" or "buy my house quickly" recently? BiggerEquity buys houses throughout Waterloo. We are local home buyers with the financing to make you an offer and buy your house AS-IS the same day irrespective of its condition. You don't have to cover any repair costs when you sell to us.
A Stress-Free Home Sale Experience
You do not have to go through the stress of selling your house through traditional methods. Selling your home through real estate agents takes a lot of time and costs money in the form of fees and commissions. Work with BiggerEquity today to sell your house without extra costs.
You don't have to Take our Word for it. Check out what Previous Sellers have to Say About us. Your visit to this page is an indication that you have been searching for a company that will buy your house in Waterloo, Iowa. BiggerEquity is the best choice when it comes to selling your home to a home investor that puts your satisfaction first.
Sell your Waterloo, Iowa house to our company quickly or sell to a network of professional home buyers.
A few years ago, homes were selling very fast in this area but not anymore. Unless you have a very aggressive agent, selling your house in Waterloo through a real estate agent can be pretty difficult nowadays. However, most agents are not aggressive.
Banks too have their foreclosed houses listed on the market at ridiculously low prices that make it difficult for your house to compete when you need to sell your house fast . Too many homes are currently listed on the market and there is more competition between homeowners with property listed on the market in Iowa and nationwide.
We understand that selling your home is not a decision you made easily so we ensure the experience is stress-free. We explore different scenarios in order to provide you with the highest offer for your home that you won't get from any other buyer in Waterloo.
Sell your property quickly in Waterloo, Iowa no matter the type of property it is.
At BiggerEquity, we take customer privacy very seriously. This is why we keep all your information confidential. The only other party that will have access to your information are our professional associates. You are not required to provide all the information but we encourage you to give us as much information as you can because this increases the options available to you.
You can sell your house or any other type of property to us no matter its condition, whether it is in perfect condition or needs major renovations. We are ready to buy your house as-is.
We buy houses and other property in all parts of Iowa from homeowners in all kinds of situations. If you need to sell your house, we can buy it fast no matter the condition.
Homeowners never regret selling to us.
We pay no attention to the fact that you reside in your house, rent it out to another person, vacant or not livable. Our services extend to assist property owners with a dead interest in their properties.
We're on standby to ensure you're never exposed to the risk of being heartbroken by dubious agents who force homeowners into signing long-term contracts. We buy houses fast and handle all the renovation and paperwork involved. You won't end up stressed out and full of avoidable regrets relating to your unsold house.
We will buy your house without the involvement of a third party. We don't want you sharing a dime of the money we pay for your house with people who did nothing spectacular to get the deal closed. This is just one of the numerous benefits that accompany direct sales.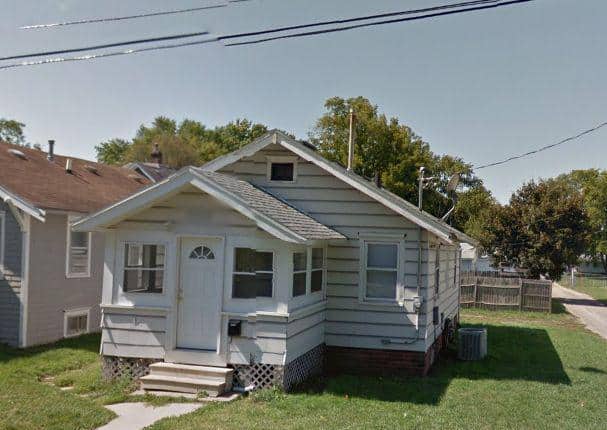 I Need to Sell my House Quickly. BiggerEquity will Buy your Home Fast!
Do you need to sell your house quickly in Waterloo without wasting time? We are here to help.
We have been in business for many years during which we have assisted over 1,700 homeowners who needed to sell their homes fast throughout the country. Regardless of your location or your reason for moving, BiggerEquity is ready to make you a cash offer for your house within 24 hours. The process of closing on a property can be filled with hassles, but we work with each customer to create a unique solution that best meets their needs and goals.
We make the process of selling your home easier than ever before! We treat all our customers with respect and work around the clock to meet their needs no matter the situation – be it foreclosure, financial difficulty, or relocation. We have representatives in different parts of the country who can reach out to you, and we can find a way to make you an offer even if none of our local representatives live in your state. The guiding principles of BiggerEquity are transparency, integrity, and efficiency. We have successfully sold numerous houses in over 48 states of the country over the years. Contact us now and we will have an offer for your home in as little as 48 hours.
Are you going through a Divorce, being Foreclosed, or dealing with Probate and need to Sell your House Fast?
If you are dealing with tax problems, on the brink of foreclosure, or just got divorced, you might decide to sell your home quickly but selling it through realtors could be slow and complicated.
BiggerEquity can buy your house immediately if you are looking to sell your house in Waterloo or the surrounding areas.
You need not worry anymore about that house you find hard to sell. We are here to help! We can make a cash offer for your house and pay as soon as possible without stressing you. Yes, we work that fast!
Don't worry about expensive repairs when selling your house to us.
We know you have more important stuff to focus on so we simply make you a cash offer for your property as-is, irrespective of its condition.
The only question we have is: "When do you want your money?" You can be sure we will buy your house irrespective of whether you are facing foreclosure; behind on taxes, having mortgage troubles, or got divorced and need to sell your house fast.
Simply fill out the form – the rest is easy.
If you are looking to sell your house quickly for cash, simply fill out the form below and we will make the rest easy for you.
We Buy Houses in Iowa …
With a current population of 3,123,899 and growing, it's the perfect time to sell your house in Iowa.
Since the beginning of time in 1846, folks have been selling their homes in Iowa
Lawmakers in Des Moines, the capital of Iowa, are always coming up with new laws in congress in order to save you money when selling your home.
Since 1857, Des Moines the capital of Iowa, people have been selling their homes.
Can you believe Iowa is 75800 square miles? Houses for sale galore!
The first step in selling a house is a Purchase Agreement between the Buyer & the Seller. Each state has an Official residential purchase agreement. In order to find the official document for use, visit the Iowa realtor board page.
Fun Fact: Iowa is the only state whose east and west borders are 100% formed by water. Missouri and Mississippi rivers.
Visit the Iowa by following the link, Iowa.
Check out the State Page of Iowa for additional demographic information for Iowa.
Sell My House Fast in Waterloo Iowa
The city of Waterloo is considered to part of Black Hawk county.
Visit the Waterloo by following the link, Waterloo.
Check out the City Page of Waterloo for additional demographic information for Waterloo.
Waterloo is associated with these zipcodes: 50707, 50703, 50702, 50701, 50704
The coordinates for Waterloo are: 42.4920 latitude and -92.3522 longitude.
We buy in Black Hawk, in cities like Cedar Falls and their surrounding areas.