As long as you are in Centennial, Colorado; we buy houses there.
You do not have to worry about the condition of your home. We do all the work to bring it to the level of your neighborhood.
Our goal is to make your property selling task as easy as possible for you and your family, so that you can move on and leave the house hustle behind.
There's really no need for you to keep delaying before calling us at 866-333-8377 because the more you delay, the more complicated your situation might become. We buy houses fast. What else do you need to know before you finally make up your mind? Just call us Now at 866-333-8377 and ask all the questions racing through your mind right now. We will not judge you.
What Others Are Saying…
Our experts will buy your house for cash.
Commissions and agent fees can sometimes get as high as 6% of the sale price, meaning that if an agent sells your house for $200,000, you will pay him about $12,000. While this might seem like a good option for people who are willing to wait and pay agent fees, our company offers you a better option that allows you to sell your house without this delay and extra charges.
This situation worsens when you consider the time it may take to value your home because of the complicated processes involved in summarizing and calculating the damage and needed improvements for your home.
Free Cash Offer for Your House, No cost. No obligation.
You get to enjoy the following when you close with us.
Receive an offer within 24 hours of the showing (there will be only one showing).
Zero fees, zero commissions: you will receive the full price in the offer without spending a cent on fees.
Skip Closing Costs; we will take care of it.
No Delays: We do not have to qualify for bank financing before buying your house. We have the cash ready!
Do you want to sell your house fast for cash? BiggerEquity offers the fastest way to sell your house for cash.
Selling your house through traditional methods usually comes with frustration and uncertainty. Besides, it will cost you money to make the necessary repairs before listing your house and you will have to endure endless showings; and all of this happens without any guarantee that you will get any offers or that the potential buyer will not back out at the last minute. Moreover, there are also agent fees and commissions to worry about if you succeed in selling your house this way.
Here is a much better alternative!
BiggerEquity can collaborate with you to ensure you sell your house quickly and make a lot of profit from the sale. We can offer free valuation for your home and give you the needed assistance to receive cash payment for your house quickly. Working with us means you will not pay any agent fees or commissions, no repair costs, and no closing costs. With us, you can sell your house and close within 7 days after you accept our no-obligation cash offer. Contact us today to get started.
Take Control of your Situation!
Our aim is to help you sell your house so that you can regain control of your situation and get on with your life without hassle. Simply fill out your info in the form below and we will contact you via phone in a few hours with options available to you to sell your house.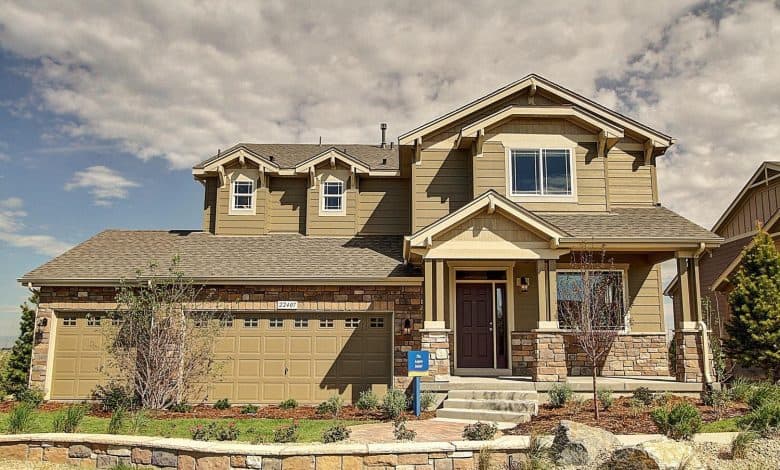 Here are Innovative Solutions to Selling your House in Centennial, Colorado.
Stressful Situation?
We know how stressful life can get when you are trying to sell your house, especially now that the market is not as good as it used to be. Today, selling your house in Centennial takes a lot of time and involves a lot of stress.
We offer innovative solutions that can resolve situations that others may walk away from. We have seen it all so no matter how complicated your situation is, you can still sell your house.
Regardless of whether you are dealing with divorce , relocating due to unplanned events, or your mortgage payments have become difficult to keep up with, we can offer you a solution.
Are you Looking to Sell your House?
Are you having difficulty selling your Centennial house? You may have tried selling your house with an agent and it didn't work out. Selling through a real estate agent is not always the best option for everyone because; it usually has a lot of downsides. For example, if you want to sell your house through an agent, you will need to spend money on repairs and clean your house. It is even more difficult to find a reliable agent who will deliver on their promise by selling your Centennial house as fast as he says he will. You will also have to sign contracts that may tie you down with the agent for a certain duration and deal with tiring paperwork that is shuffled between you, the agent, and the buyer until the house is sold – if it is ever sold.
After the hassle, delays, long process, and agent fee payments, you may discover that you are not ahead of your game.
BiggerEquity would like to make you an all-cash offer to buy your Centennial, Colorado house today and close the transaction at a time of your choosing. Simply fill out the property information form below to get started. It does not matter if your house is in a bad condition or whether you cannot afford the cost of repairs, we can take care of all that for you. We buy Centennial, Colorado houses for cash and close the deal within 7 days without depending on financing from banks and traditional financial institutions.
Sell my house fast Centennial, Colorado!
BiggerEquity offers you fast, straightforward, and hassle-free ways of selling your house in different markets. BiggerEquity can solve all your real estate problems and provide you with options to help you sell your house in a matter of days.
You can leave behind anything you no longer need or want like appliances, furniture, trash and even broken down cars. We want to help you move on with your life.
Would it be cool if you get your house sold without having to bear the burden of paying a dime on charges, commissions, and renovations after which you await a buyer? We help you achieve your aspirations with no charge within days. We purchase your house as-is. Deal with us today! contact us on.
Sell your house faster in Centennial, Colorado with my company. It is faster than selling through a real estate agent.
We can buy your house and any real estate investments in Centennial in less time than the duration it takes most property listed on the local real estate market to be sold.
At the moment, the number of homes on the market is on the high side and buyers are being very picky about which homes they buy. Many buyers know this and they capitalize on it to make very ridiculous offers that homeowners may be under pressure to accept because they are uncertain about whether another buyer would show up at their doorstep any time soon.
Simply fill out the form below if you need to sell your house in Centennial with a process that is faster than selling your house through a local real estate agent. We will evaluate your house immediately and make you a solid offer for it in a few hours!
We can come up with an offer to purchase your house quickly.
Wondering who can Help you?
BiggerEquity is a company that offers fast home buying and selling services in Centennial. We developed our real estate business in response to the need of many Centennial real estate owners looking to sell their house fast especially those who value the speed of the sale more than selling at the full market value. We keep our transactions transparent and fair. We wake our integrity very seriously and our experience of the Centennial real estate industry has helped us maintain it over the years. Due to our commitment to speed and quality of service, we ensure that you receive your cash payment and we do everything by the book. We remain one of Centennial foremost real estate buying, selling and renting companies with over 6 years of combined real estate experience under our belt.
GREAT REPUTATION
The testimonials from numerous homeowners that have sold their homes to us in this area says it all. You can trust us to sell your house fast. We always put the money for the sale in an insured escrow; you do not have to stress about a thing.
100% Freedom
You will finally be free from the stress of selling your home after when you do so without any extra payments or having to worry about maintenance costs. You do not have to go to bed or wake up worrying about your property. We are here to help you get your peace of mind and freedom back.
We Buy Houses in Colorado …
With a current population of 5,456,574 and growing, it's the perfect time to sell your house in Colorado.
Since the beginning of time in 1876, folks have been selling their homes in Colorado
Lawmakers in Denver, the capital of Colorado, are always coming up with new laws in congress in order to save you money when selling your home.
Since 1867, Denver the capital of Colorado, people have been selling their homes.
Can you believe Colorado is 153400 square miles? Houses for sale galore!
The first step in selling a house is a Purchase Agreement between the Buyer & the Seller. Each state has an Official residential purchase agreement. In order to find the official document for use, visit the Colorado realtor board page.
Fun Fact: Denver was named Denver City untill 1882.
Visit the Colorado by following the link, Colorado.
Check out the State Page of Colorado for additional demographic information for Colorado.
Sell My House Fast in Centennial Colorado
The city of Centennial is considered to part of Arapahoe county.
Visit the Centennial by following the link, Centennial.
Check out the City Page of Centennial for additional demographic information for Centennial.
Centennial is associated with these zipcodes: 80122, 80121, 80016, 80015, 80112, 80111
The coordinates for Centennial are: 39.5927 latitude and -104.8674 longitude.