Houses to sell fast in Littleton, Colorado.
BiggerEquity can make you a fair offer for your house and close the deal in 7 days or less. If you prefer a longer closing time, we are fine with that too. Instead of spending money on listings, you can save yourself the stress, costs, time, and effort because we will buy your house as-is.
We are here to help no matter your reason for deciding to sell your house. We have bought hundreds of houses in Littleton over the years and encountered all kinds of situations. We treat all our clients with respect and go the extra mile to help even if you decide not to sell your house to us in the end.
Contact us today if you are looking for someone to buy your house quickly no matter your reason for wanting to sell your house fast .
What Others Are Saying…
Don't Prolong your Misery, Sell your House Quickly.
Managing tenants could be a Herculean task sometimes, and not everyone is cut out for this. So, if you are currently at loggerheads with tenants refusing to pay their rents or delaying payment, it is only normal to start considering selling your house. Another reason to start thinking along this line is if your house is too far away to live in.
At your convenient time, we will send a team member from our company over to your place to carry out a property walk through.
We can make you an offer the same day we take a look at your house.
Receive an Offer to Sell Your Home for cash in Littleton without hidden fees irrespective of the condition.
WE ARE LOCAL BUYERS
We are not only based in Littleton, we also have our roots in Littleton and we understand the workings of the local market.
SELL WITHOUT FEES OR HASSLE.
We take out all the hassle and expenses you will normally encounter when trying to sell your house quickly in Littleton. Our methods makes selling simple as A, B, C.
WE ARE COMMITTED TO ASSISTING OTHERS.
Our core values motivate us to help people asking, "How do I sell my house in Littleton quickly?"
CAN'T KEEP PAYMENTS CURRENT? CAN'T PAY FOR REPAIRS?
We've got you covered! We are ready to buy your house the way it is without having you pay for repairs. Our goal is to help you move on.
Will we buy all Littleton, Colorado homes fast?
But of course! Isn't that what we're here for? Whatever the condition or damage , we will buy that home from you as long as that is what you want. We buy houses fast; any time, any day!
We can help you in several ways, including… avoiding foreclosure , divorce , relocating , inherited an unwanted property, own a vacant house, upside down on your mortgage, behind on payments, owe liens , downsized and can't sell your house, needs repairs you can't pay for, fire damaged , bad rental tenants, and more.
Just in case you prefer to talk to one of our team members before submitting your property information, give us a call today at 866-333-8377.
Here is a simple way to sell your house without stress.
Our mission as a company is to provide a fair and reliable way for homeowners like you to sell their property easily even when the local real estate market is slow. We are property rehab experts in Colorado that buy houses as-is and redevelop them into gorgeous homes. The growth of our company has sent us on a mission to rehab homes in Littleton as a way of giving our neighborhoods a face-lift.
Our experience and access to funds allows us to buy several houses every month without wasting anyone's time. We are serious investors who follow through on all our agreements and transactions. We always close when we say we will.
BiggerEquity does not just buy houses; we also sell homes after renovating them. At BiggerEquity, we will be happy to show you some of our renovated homes. We can make the "before and after" sequences available to you to enable you experience the transformation they have undergone under our care. Potential home buyers frequent our site to stay updated on our inventory of homes that will soon be ready for the market and those that are already listed for sale. Visit our website today and complete the registration process to receive all updates on our inventory.
No matter the condition of your house, we are here to buy it.
Are you facing challenges relating to real estate such as foreclosure, moving, and unwanted properties? We are interested in buying your home no matter the state it presently is even it is not habitable anymore. We seek to help property owners in conveniently turning their property into cash. You do not have to worry about making repairs or paying your mortgage as we would completely take care of all that.
We are interested in homeowners who are looking to sell off their properties. We take a look at the property and confirm if the property is really yours. Once we're done with this process, you will receive an offer the same day and cash in hand as soon as you accept our cash offer.
Call us at 866-333-8377 to get more details on how you can quickly sell off your house in the property market. Do this, and we will contact you almost immediately.
Bypass the Uncertainty, Endless Showings and Listings by Selling your Home to BiggerEquity Today!
Are you trying to stop an impending foreclosure? Going through a divorce? Relocating? Looking to sell your ugly house? We can help you irrespective of whether you still live in the house, are renting it, or have left it vacant. We buy houses from owners who may be behind on mortgage payments, have an inherited property they do not want to keep, cannot afford the house anymore, or are looking to sell but cannot afford the repairs. We will buy your house even if it is damaged by fire or uninhabitable.
Our method greatly simplifies the process of selling a home in Colorado so that anyone can easily sell his or her house, break free from real estate problems, and move on with their lives. We are the fastest and most reliable solution to your question – "How can I sell my house fast in Littleton?" without going through a lengthy process of paying for repairs, agents, and viewing. Contact us today to experience the easiest home sale there is.
We would like to make a fair cash offer on your house if you are looking to sell your house in Colorado. With us, you can easily sell your house without paying agent fees or closing costs. We have a program in place that allows you to sell easily, even if your house has low or no equity. We want to free you from the stress of your unwanted property.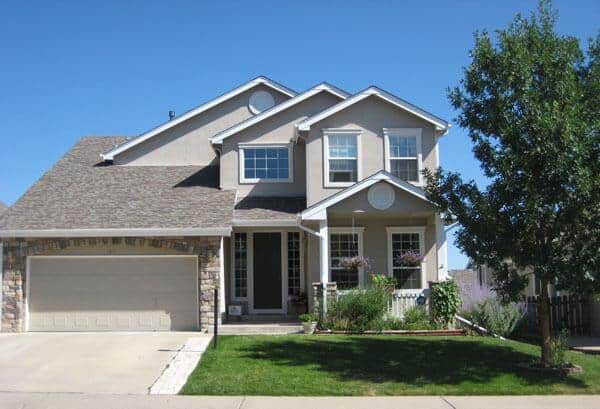 Reasons to Sell your Littleton, Colorado Home for Cash.
We buy all kinds of houses across Littleton so we can buy your house irrespective of whether your house is damaged by fire, uninhabitable, dirty, or ugly. We also buy housing rental property and houses that are facing foreclosure. It only takes a few steps for BiggerEquity to make you an offer and buy your house.
More homeowners are going with the option of selling their homes for cash these days because many of them have come to the realization that the conventional method of selling homes through real estate agents has many downsides. When you sell with an agent, you have to list your home and hope a buyer comes around. This is not a good option if you are in a situation where you need money fast and have to sell your house ASAP.
There is a good chance that working with a realtor could help you in selling your house for a higher price but you will end up spending a good percentage of that money on fees, closing costs, and commissions. You may even find that you lost money in the sale when you consider the monthly payments.
So you want to Sell your House Quickly in Littleton, Colorado?
Are you dealing with foreclosure, going through a divorce, a problematic rent arrangement, or the loss of a loved one? No matter your situation, our job is to help all homeowners sell their houses in a fast and stress-free way in Littleton and surrounding areas. Preparing a house for sale can take a lot of time out of your busy schedule. Instead of focusing time that you should invest in other productive activities into the preparation of your home for sale in Littleton, simply contact us today and we will buy your house the way it is for a cash payment.
We are always ready to offer you an all-cash fair deal if you want to sell your house in Colorado.
You do have to deal with the difficulty of selling your unwanted property yourself. Regardless of its condition, we will buy your home.
Regardless of your home's condition or your current situation, we will buy your house in Colorado.
We have set out to help you break free from that property that has become a burden to you. Our buying process ensures you sell your house for its market price in a fast, easy and fair manner.
We Buy Houses in Colorado …
With a current population of 5,456,574 and growing, it's the perfect time to sell your house in Colorado.
Since the beginning of time in 1876, folks have been selling their homes in Colorado
Lawmakers in Denver, the capital of Colorado, are always coming up with new laws in congress in order to save you money when selling your home.
Since 1867, Denver the capital of Colorado, people have been selling their homes.
Can you believe Colorado is 153400 square miles? Houses for sale galore!
The first step in selling a house is a Purchase Agreement between the Buyer & the Seller. Each state has an Official residential purchase agreement. In order to find the official document for use, visit the Colorado realtor board page.
Fun Fact: Denver was named Denver City untill 1882.
Visit the Colorado by following the link, Colorado.
Check out the State Page of Colorado for additional demographic information for Colorado.
Sell My House Fast in Littleton Colorado
The city of Littleton is considered to part of Arapahoe county.
Visit the Littleton by following the link, Littleton.
Check out the City Page of Littleton for additional demographic information for Littleton.
Littleton is associated with these zipcodes: 80128, 80122, 80123, 80120, 80160, 80161, 80162, 80163, 80165, 80166
The coordinates for Littleton are: 39.5912 latitude and -105.0193 longitude.
We buy in Arapahoe, in cities like Centennial, Englewood and their surrounding areas.