Need to sell now? Give us a call at 866-333-8377.
Are you far behind on payments or in foreclosure and you don't have any equity? Your house can still be bought!
Get a written, obligation free and cash offer.
Selling to BiggerEquity is fast and easy. After we agree on the terms of the transaction, we can close in a few days.
What Others Are Saying…
A Sale Delayed is a Sale Denied.
Are you looking to sell your property quickly? Are you suck with a property you are uncertain of what to do about? Are you going through divorce ? Are you behind on your mortgage payments? Is your property in need of extensive and costly repairs that you cannot afford? We can help you no matter your situation.
We pride ourselves in being real estate problem solvers especially for homeowners who are on a short timeline or who have not been successful in trying to sell their homes through traditional methods. Homeowners in these situations usually need to sell their house fast and we are always ready to make them a serious cash offer and buy their houses fast.
We can answer all the questions you have about your mortgage that is going into foreclosure and help you stop it so contact us today at 866-333-8377.
Why Sell Your House to Us?
We offer you fast and effective real estate solutions for your Eureka house regardless of whether it is a condo, a bungalow, a duplex or a single-family house. No matter the type of house you are selling, you can be certain that we are ready to buy it AS-IS and close fast.
We make attractive offers to buy your house for cash and rid you of the burden of your house quickly.
Our terms of service are simple and easy to understand because we keep every step of the process transparent and we are upfront about our intentions. We aim at providing solutions that are mutually beneficial.
BiggerEquity oversees and takes care of all paperwork involved in the transaction to quicken the process and make it stress-free for you.
We don't charge any fees, commissions, valuation expenses, or closing costs. The cost of all activities and paperwork are on us.
Rest assured that we would buy your house irrespective of whether it requires extensive repairs. The physical condition of your house won't stop us from buying it for cash.
Negative equity or no equity is not a deterrent to us. We will still buy your house provided you want to sell.
We have many years of experience as regards buying houses. Over the years, we have successfully closed on countless houses with different sellers in different situations. The vast experience we have amassed from our years of buying real estate as well as providing legal and lending services allows us to tackle your situation with the best solution to resolve it quickly.
Everybody at BiggerEquity treats everyone who sells to us with respect and dignity irrespective of their situation. Our compassionate, friendly, and professional staff are at your service.
Sell your house faster in Eureka, California with my company. It is faster than selling through a real estate agent.
We can buy your house and any real estate investments in Eureka in less time than the duration it takes most property listed on the local real estate market to be sold.
At the moment, the number of homes on the market is on the high side and buyers are being very picky about which homes they buy. Many buyers know this and they capitalize on it to make very ridiculous offers that homeowners may be under pressure to accept because they are uncertain about whether another buyer would show up at their doorstep any time soon.
Simply fill out the form below if you need to sell your house in Eureka with a process that is faster than selling your house through a local real estate agent. We will evaluate your house immediately and make you a solid offer for it in a few hours!
We can come up with an offer to purchase your house quickly.
You can sell your house to us for cash. Get started by telling us about your situation today.
BiggerEquity is a family owned business that provides real estate solutions for homeowners. We are in business to find a solution to your real estate problem regardless of whether you are having difficulty selling, at the brink of foreclosure, or want to sell your house quickly for another reason.
We are NOT in business to take advantage of people in difficult situations. Rather, we aim at improving their lives and making some profit for ourselves in the process. We are committed to ethical conduct, respect, and non-discrimination in all of our transactions.
Do you need to verify our claims? We are happy to give you access to our bankers and references who will confirm that we are qualified investors that can secure the loan to close on your house fast.
The process of selling your house today works like this:
Contact us by phone or complete the quick Cash Offer form on our website to get started. We'd like to discuss the details of your house and how we can be of assistance to you. Calling us is free and doing so puts you under no obligation. One of our team members will discuss with you and clarify any issues you may want to know more about. We only require the basic information about your property including its location, size, and condition, and we keep all the information about your property confidential.
We know that every house and situation is unique. This is why we use the basic information you provide about your house to come up with a solution that is tailored to your needs. Our solutions are flexible and can be modified to fit even the most complicated situations. We can help you regardless of whether you need to avoid foreclosure, require the services of a real estate attorney, own a house that is full of property that you do not need, wish to sell your house and buy a new one, or own an inherited property with probate. Hurry now and tell us about your property and we will kickstart the process of helping you sell your house quickly and without hassle.
Our team at BiggerEquity have deep knowledge and experience about how the market works. We know the neighborhood well so we understand your situation as well as the value of your house. Feel free to request an offer from us today if you need to sell a piece of real estate property in any part of California.
GET A FREE CASH OFFER TODAY! Are you Looking to Sell your House Fast?
Are you tired of trying to sell your house through traditional methods? Now is a great time to sell your house to a home investment company like us. We are a network of home investors and professionals who buy houses across California. Many homeowners find it hard to cope with selling their homes through realtors so they come to us to sell their homes fast. We thank you for giving us the chance to make you an offer for your California home today because there are a lot of buyers looking to buy houses in Eureka. Simply give us a call on 866-333-8377 or fill out our yellow contact form for us to contact you. Our investors buy houses of different price ranges in Eureka.
We have been in the real estate industry for a long time so we have the experience and skills to keep our operational costs low while making you the best possible offer, which are always better than other offers you may get. We are friendly, patient, professional, and we have access to many resources in the Eureka market. Our offers are always realistic so rest assured that you have made the right choice by choosing to work with us.
We offer an easy and fast way for homes to be sold by owners who no longer want to keep their houses. Reach out to us today; we would love to buy your Eureka house if you need to sell it quickly.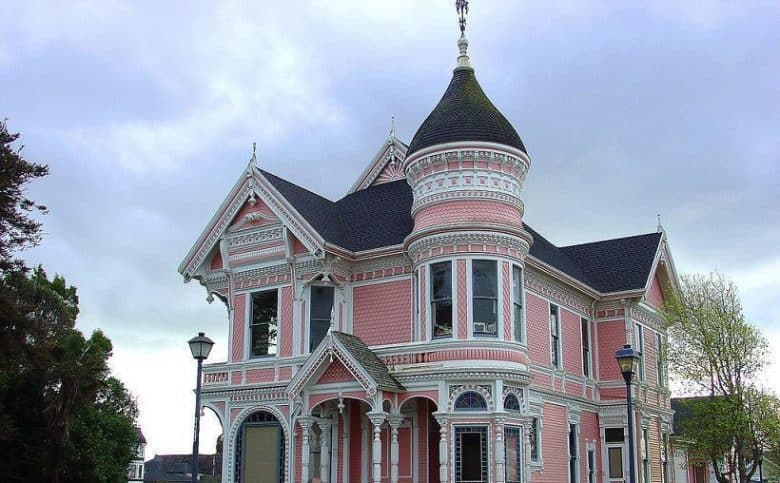 SELL YOUR HOUSE IN Eureka, California FAST FOR CASH NO MATTER THE CONDITION.
Our company buys houses across Eureka no matter the condition or your situation. We are ready to buy your house and cover all the closing costs on the deal irrespective of whether you are in debt or facing foreclosure.
We Have Bought Hundreds of Houses in the Past
Over the years, we have been buying houses in Eureka and this experience has equipped us with the knowledge of how the market works. We have seen it all, and know every single step of the process as well as the right techniques to ensure your house gets off the market fast. We can also handle all the paperwork for you. If you have chosen to work with us, you can be confident that you have chosen to work with house buyers who know what to do.
Contact BiggerEquity today at 866-333-8377 if you need to sell your house fast because time is running out on you. We hold first place among trusted property acquisition teams all over the country and we buy homes in Eureka and help resolve real estate problems of Eureka homeowners and homeowners in other parts of the US.
HOW DO I SELL MY Eureka, California HOUSE TO A "WE BUY UGLY HOMES" IN Eureka, California?
Very recently, we made an offer for a very desirable piece of residential property that was receiving a lot of attention from different categories of financiers in the area. To make our offer stand out from the rest, we made a cash offer for the property and waived inspection.
Irrespective of your timeframe, your situation, or the condition of your California home, we are here to help you get rid of the burden that your Eureka property has put on you. At the same time, we give you a fair and honest price to buy your home quickly.
We Buy Houses in California …
With a current population of 39,144,818 and growing, it's the perfect time to sell your house in California.
Since the beginning of time in 1850, folks have been selling their homes in California
Lawmakers in Sacramento, the capital of California, are always coming up with new laws in congress in order to save you money when selling your home.
Since 1854, Sacramento the capital of California, people have been selling their homes.
Can you believe California is 97200 square miles? Houses for sale galore!
The first step in selling a house is a Purchase Agreement between the Buyer & the Seller. Each state has an Official residential purchase agreement. In order to find the official document for use, visit the California realtor board page.
Fun Fact: Los Angeles is the second most populated city in the united states with almost 4 million residents!
Visit the California by following the link, California.
Check out the State Page of California for additional demographic information for California.
Sell My House Fast in Eureka California
The city of Eureka is considered to part of Humboldt county.
Visit the Eureka by following the link, Eureka.
Check out the City Page of Eureka for additional demographic information for Eureka.
Eureka is associated with these zipcodes: 95503, 95501, 95521, 95534
The coordinates for Eureka are: 40.7941 latitude and -124.1568 longitude.
We buy in Humboldt, in cities like and their surrounding areas.