Get the Highest Cash Offer from us and Enjoy the Benefits of Selling to an Experienced Buyer.
We make the process of selling your home in Little Rock simple and fast. You won't have to wait for bank approvals before selling. We will make you a cash offer right away and buy your house regardless of how much problems it has.
We will give you access to information that many buyers prefer to keep from you when you need to sell your home quickly. We are not like those companies that entice you with great offers at first then try to reduce the offer after you are in escrow.
In business, we do not focus only on what we stand to gain. This is why we always come up with win-win solutions that will benefit you too. We will make you a fair cash offer. You can check out the testimonials of other clients we have worked with in the past to confirm this.
What Others Are Saying…
We don't run away from your situations; rather, we provide solutions that work for you.
Everyone has a unique reason for selling their homes. We know this at BiggerEquity and that is why we have created step by step plans that make selling your home easy-peasy.
First step: Call us or submit the necessary information on our website. We'll give you a fair estimate based on the condition and features of your home. If that's okay by you, then we can move to next step.
Step 2: We will send down one of our team members to inspect your home, checking for possible repairs that may be required. Don't panic, we will handle all the repair details. Once this is done, the Inspector would then explain all the details and sign a sales agreement with you.
It is important to consider these factors when planning to sell your home.
How much time do you have? Do you need to sell your home urgently?
Are you relocating due to a job transfer or new job?
Are you moving due to your financial situation, medical condition, or is it school-related?
Do you want to sell your house fast? BiggerEquity can get you smiling to the Bank in 7 days!
You are only one step away from selling your house fast! Simply send the details of your house to us and in the next few minutes, we will offer you cash! We have experienced professionals who are eager to hold your hands throughout the entire process of selling your house fast!
We simply make an offer and you accept the cash. A simplified way you won't have to struggle with real estate agents, bank loans, home inspections, or fight your way through thorns. It's as simple as that!
Our offers are great and not underestimated. Unlike and when compared with other realtors, we offer you a fair deal. Our profits are minimal. Undoubtedly, we have to buy houses at a discount to be able to fix them up, make them fit market-wise and hopefully sell for a profit. When you sell us your house, we send your cash in a few days and not in a month. Even if we can't close a deal with you, we'll gladly give you free advice you never thought of!
I buy houses in cash.
BiggerEquity provides solutions that are designed to meet the needs of homeowners in different situations. Whether you are looking for someone to take an inherited or vacant property off your hands, dealing with problematic tenants, owe liens, or you want to sell a house that that requires a lot of repair work due to damage that may have been caused by a fire outbreak. We have a solution for you and even offer a quick sale alternative where you do not have to endure the long selling process of selling through agents.
The house could be vacant, rented out, uninhabitable or you could be living in it. We do not mind its condition.
The entire process is pretty easy and straightforward. As soon as you give us the basic information, we conduct a free evaluation of your property and your situation within 24 hours and contact you with several options for you to choose from.
Are you Wondering how to Sell your Little Rock, Arkansas House Fast? We can Buy your House Quickly and Easily without Stress. We've got it all Covered!
As a real estate solutions and investment firm, we are experts in providing solutions to help homeowners get rid of homes that have become a burden to them as soon as possible. We are investors that can solve your real estate problems fast by making an all-cash offer for your house today!
Sell Your House in Little Rock quickly without spending money on expensive repairs or dealing with the stress of working with realtors. Instead of risking uncertainty and the expenses of selling your home through a realtor , you can sell your home to BiggerEquity and receive an offer from us on-site. Selling to BiggerEquity means you do not have to cover any costs for repairs and you do not have to clean your house before selling it. BiggerEquity is ready to buy your home today.
We are one of the foremost companies around that buy houses in Little Rock in its current condition (as-is). Don't stress yourself by trying to clean your house or spending money on repairs, or even paying tax liens. We will cover all these costs and buy your house quickly for cash.
Is it best to sell through an agent?
It depends on a lot of factors. Trying to sell your house with an agent is not always the best for everyone. This is particularly true when your house requires extensive repairs and you need to sell fast.
Recall that realtors prefer to list houses that are in good shape and ready to be moved into immediately. Potential buyers also have to get approval of the inspector from the bank who will pick your house apart. You can avoid all this hassle by letting us buy your house quickly without inspections or bank delays because we have the funds available.
BiggerEquity has been a top house buyer for over a decade. We offer you the fastest way to sell your house because we buy directly from you.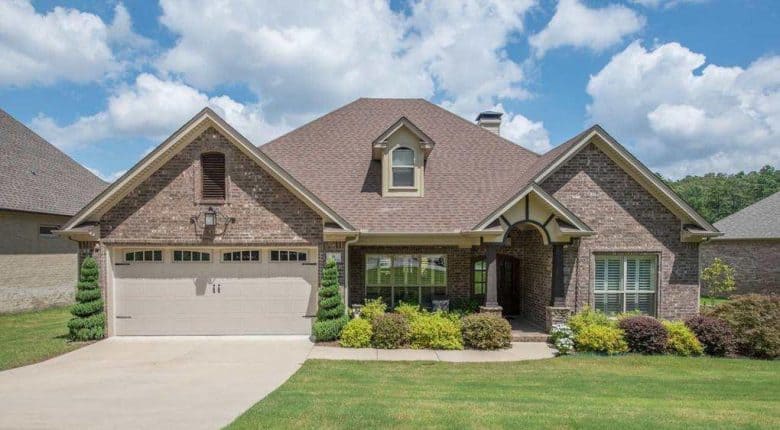 We Might be Able to Help you Keep your Home.
BiggerEquity is a genuine and reliable home buyer in Little Rock that can make sure you sell your house fast. We buy houses in all parts of the United States and we buy houses in any condition provided the owner is willing to sell. Our home buying process remains one of the fastest in the entire country.
Do you know you can keep your home during foreclosure? Many people are misinformed about the process of foreclosure and end up losing their homes. Moreover, the frequent changes in government regulations make it a tad difficult to stay updated on these issues.
Chances are, we will buy your home no matter your situation. Whether you want a quick cash sale, or need us to take over payments. If this doesn't work for you, we can come up with a creative solution for your situation.
Sell your House to us Now! We can Help if you are in any of these Situations.
Family Changes.
Do you need to sell your house because you are getting divorced? Have you inherited a property you don't want to keep? Are your older relatives living with you because they are no longer able to live alone? Are you downsizing because all your children have moved out? We can help you.
Can't Afford Agent Fees?
Real estate agents and brokers typically charge about 6% of the total price at which you sell your property if you decide to work with them. So, if you will have to pay your agent $6,000 if your house is sold for $100,000. Contact us today if you don't want to pay this extra cost.
Having Trouble with Payments?
Sometimes, the state of the economy makes us spend more than we earn. In other cases, people lose their source of livelihood and find it hard to make their real estate payments on time. If this is your situation, you are not alone. We can help you get out of this situation even if your house is too expensive.
We Buy Houses in Arkansas …
With a current population of 2,978,204 and growing, it's the perfect time to sell your house in Arkansas.
Since the beginning of time in 1836, folks have been selling their homes in Arkansas
Lawmakers in Little Rock, the capital of Arkansas, are always coming up with new laws in congress in order to save you money when selling your home.
Since 1821, Little Rock the capital of Arkansas, people have been selling their homes.
Can you believe Arkansas is 116200 square miles? Houses for sale galore!
The first step in selling a house is a Purchase Agreement between the Buyer & the Seller. Each state has an Official residential purchase agreement. In order to find the official document for use, visit the Arkansas realtor board page.
Fun Fact: Arkansas contains over 600,000 acres of lakes and 9,700 miles of streams and rivers.
Visit the Arkansas by following the link, Arkansas.
Check out the State Page of Arkansas for additional demographic information for Arkansas.
Sell My House Fast in Little Rock Arkansas
The city of Little Rock is considered to part of Pulaski county.
Visit the Little Rock by following the link, Little Rock.
Check out the City Page of Little Rock for additional demographic information for Little Rock.
Little Rock is associated with these zipcodes: 72211, 72210, 72212, 72223, 72209, 72202, 72201, 72206, 72207, 72204, 72205, 72103, 72227, 72203, 72214, 72215, 72216, 72217, 72219, 72221, 72222, 72225, 72231, 72255, 72260, 72295
The coordinates for Little Rock are: 34.7255 latitude and -92.3584 longitude.
We buy in Pulaski, in cities like Jacksonville, North Little Rock, Sherwood and their surrounding areas.