Do you Want to Sell your House Quickly? We are Ready to Help you Today.
We Buy Houses!
Best Price, Minimum Stress
For most, the process of selling a house in Montgomery can be a daunting process which can quickly get frustrating especially when you are dealing with fussy first time buyers who have a hard time getting the mortgage approval they need. You can avoid this hassle by selling your house to BiggerEquity without worrying about bank delays, repair costs, or any hidden costs.
We are Problem Solvers
Local Neighborhoods, Local Impact
The main goal of BiggerEquity is to sell solve the real estate problems of individuals in our local communities. We are the best chance you have at resolving your situation fast be it; divorce , foreclosure , late payments, relocation or any other issue. Even if you have no equity on your house, there is a chance that we can help.
We Get the Job Done Quickly
Close the Sale in a Matter of Days!
Do you want to sell your house fast and without hassle? As residential real estate investors, we are experts who can make you a cash offer for your house or come up with a purchasing strategy that ensures you sell your Alabama house for top dollar and close the deal fast so that you can focus on the more important stuff in your life.
What Others Are Saying…
This is BiggerEquity, the home buying company.
We are much more than a referral sales network or national real estate chain. The mission of BiggerEquity is to simplify the process of selling homes for all and sundry. Our intervention allows homeowners to skip right past the unpredictable, expensive, and time-consuming hurdles of selling their homes through real estate agencies and average buyers. Real estate agencies can charge as high as tens of thousands of dollars for a single sale! But BiggerEquity will rather give you the money you need than take anything from you.
We will make it less stressful for you if you have a home you need to sell here. We will at all times try to pay the most we can when we buy a home. From simple negotiation to quick cash sale. You are always welcome to bring a lawyer in, but we work hard to make sure that you don't need one. Call us at 866-333-8377 and consider your home sold today!
We are so obsessed about buying homes that we even buy homes with barely enough equity. It makes us really happy to see homeowners celebrate their freedom from stressful situations, after we buy their homes for the fairest prices ever!
What is common to people we help?
The want fair treatment.
They need a quick and effective solution.
They lack the means or wish to avoid closing costs incurred by selling with a realtor.
They need a stress-free way to get out from under the burden of their house.
Is it Possible for me to Sell my House Quickly and Easily?
Anxiety, fear of the unknown, and uncertainty are common feelings that worry many people who need to sell their homes. It is normal for intending sellers to worry about whether they will succeed in selling their homes fast and all these worries can quickly stress you out. Worrying about whether your house will eventually sell is only a part of the problem. It gets worse when you think about all the things that could go wrong if you try to sell your house through conventional methods such as listing it on the market. In such cases, it is easy to get overwhelmed by all these but there is another way.
Worry no more. BiggerEquity is in business to ensure you sell your home fast in Montgomery without hassle. Why worry about uncertainty when you can quickly sell your home to us? We buy homes in Montgomery the easy way without making you go through any stress in the process of selling your home. We provide a fast and simple way for you to sell your home for cash and close on it in the quickest timeframe.
The fast, convenient, and stress-free service we offer makes us the ideal choice of Alabama homeowners who wish to sell their homes. We provide a system that is free of all the stress you experience when selling your house through an agent. Contact us today if you wish to learn more about how to sell your house fast for cash in Montgomery, Alabama or complete our online form and one of our representatives will contact you ASAP with an offer for your home.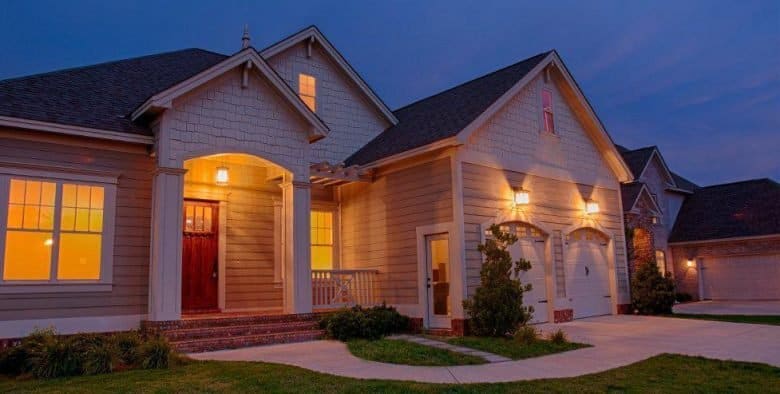 If you have a house in Montgomery, Alabama, contact us to buy it fast!
We are fair in our dealings. We quote you a fair price very far from cheating. No arrangements fees, no legal fees, and no commissions or survey charges. We factor in the cost of any legal fees. etc. into the offer we make you.
As much as we want to buy your house fast within one week or less, we also put your welfare into consideration. This explains why we don't mind waiting patiently for you to find an alternative before possessing the house you sold to us.
Fill in your name and email in the form on the top right corner above and we will contact you with a no-obligation offer soon. Filling the form also qualifies you to.
Need a Solution for your Real Estate Problems in Montgomery, Alabama? We can Help!
Helping people sell their homes in Montgomery fast is the main reason we are in business today. No one should have to bear the burden of thinking about how to sell their home all the time. You can sell your house to us in as little as 7 days and focus on things that are more important to you in life if you accept our fair cash offer. No matter what shape your house is in at the moment, you need not make repairs nor clean it before selling it to us.
We buy houses whether they are in good shape or not. Over the years, we have bought many houses like yours and we will not stop now because we understand how difficult it is for people to deal with real estate problems. You may be worried about being unable to manage an inherited property, probate, multiple heirs, or title issues. No matter the condition of your house, BiggerEquity investors will buy it.
We partner with brokers who do not publicly discount so you can expect agents to treat you the same way they treat everyone. Now you can securely and discreetly save your money without putting your deal on the line. Countless amounts of people have saved millions since 2014 through the commission service we offer sellers and the discreet closing incentives we offer buyers.
Problems can arise at any time. You can sell your house to us if you are in a tough situation.
Is your house being foreclosed on? Has the court ordered you to sell your house because you are in the middle of a rough divorce? Perhaps you want to move out of your current home in Montgomery to a warmer place because your children are all grown up and living on their own now. Are you a property owner tired of dealing with troublesome tenants? Have you inherited a house from a relative but cannot afford to keep it? Do you need to sell the house for an older relative who can no longer live alone? Do you want to sell your house because it is outdated and in need of remodeling?
Many people fall victim to foreclosure due to circumstances that are beyond their control so it may not be your fault that you are facing foreclosure. However, failing to take control of your situation and acting in the interest of your family will make you responsible when you lose your house.
Sometimes, we too wonder why older generations decorated their houses the way they did. These days, many people are very busy and find it hard to take time off to remodel or update their house and others cannot afford the cost of having professionals do it for them. From the early hours of the morning, you go to work on getting the kids ready for school, taking care of your aged parents, getting to work early, and in the evening, you have to make dinner for the family. With such a schedule, you will be exhausted by the end of the day and the only thing you will want to do at this point is to go to bed. Nobody wants to remodel or fix up the house after a hectic day like that. A great solution for this is to sell your outdated house and buy a new one. We can buy your fixer-upper house fast, even if you want to sell for CASH!
We can Help Stop Foreclosure from Drowning you in Debt.
One of the worst fears of any homeowner is foreclosure. This is very understandable because the thoughts of negative credit ratings and of losing your house would worry anyone.
In Alabama, having to wait for five years before being allowed to buy a new house after your previous home is foreclosed on is not your only problem. This is because your credit standing will also have a bad record for seven years, which would prevent you from being able to apply for any credit cards. We can help you avoid foreclosure and all the stress that comes along with it.
You can bypass all this hassle by selling to us. Selling your home to us saves you a lot of time.The process is simple and fast.
Buying Homes in Montgomery, Alabama
We are a real estate investment firm with an in-house associate that is a real estate solutions expert nicknamed BiggerEquity. We are also professional real estate problem solvers who specialize in helping homeowners in Montgomery sell their property quickly whether it is ugly or in excellent shape. We have the skills and experience to resolve your problems and buy your Montgomery house fast. Call BiggerEquity today to receive a great cash offer from one of our representatives.
We are ready to make you a fair cash offer for your house if you are looking to sell your house quickly in Montgomery and close at a time that is convenient for you. Get started now, you have nothing to lose and a lot to gain.
You can sell your house in very simple and fast steps by contacting us today at 866-333-8377 or filling out your information in the form at the top of the page for us to contact you.
We Buy Houses in Alabama …
With a current population of 4,858,979 and growing, it's the perfect time to sell your house in Alabama.
Since the beginning of time in 1819, folks have been selling their homes in Alabama
Lawmakers in Montgomery, the capital of Alabama, are always coming up with new laws in congress in order to save you money when selling your home.
Since 1846, Montgomery the capital of Alabama, people have been selling their homes.
Can you believe Alabama is 155400 square miles? Houses for sale galore!
The first step in selling a house is a Purchase Agreement between the Buyer & the Seller. Each state has an Official residential purchase agreement. In order to find the official document for use, visit the Alabama realtor board page.
Fun Fact: The biggest city in Alabama is Birmingham.
Visit the Alabama by following the link, Alabama.
Check out the State Page of Alabama for additional demographic information for Alabama.
Sell My House Fast in Montgomery Alabama
The city of Montgomery is considered to part of Montgomery county.
Visit the Montgomery by following the link, Montgomery.
Check out the City Page of Montgomery for additional demographic information for Montgomery.
Montgomery is associated with these zipcodes: 36064, 36112, 36113, 36110, 36111, 36116, 36115, 36117, 36109, 36105, 36104, 36106, 36108, 36107, 36101, 36102, 36103, 36114, 36118, 36119, 36120, 36121, 36123, 36124, 36125, 36130, 36131, 36132, 36135, 36140, 36141, 36142, 36177, 36191
The coordinates for Montgomery are: 32.3470 latitude and -86.2663 longitude.
We buy in Montgomery, in cities like and their surrounding areas.