Here is a simple way to sell your home fast.
High costs of living and job loss are some of the factors that make it difficult for many homeowners to manage their mortgage payments.To prevent the bank from auctioning their homes at giveaway prices , most homeowners in such situations may decide to sell their homes fast. However, trying to sell your home through a process that may take a few months is not the best option for you if this is your situation because it would only incur more expenses like repair costs and further mortgage payments without any guaranty that you will find a buyer any time soon.
Selling your house quickly to avoid foreclosure gives you a chance to prevent your credit score from taking a devastating blow and it can leave some money in your pockets to start over after you sell your house. Selling your home may be tough for you to come to terms with but this will help you save your credit and make it easier for you to buy another home as soon as you are financially stable again.
You may need to sell your home quickly for many other reasons such as; relocation due to job changes or avoiding payments for two houses after you get divorced. According to professionals in the real estate industry, selling the traditional way could mean you will have to wait for an average period of 12 months before selling your home.
What Others Are Saying…
You have more options when selling your house to BiggerEquity. Give us a call at 866-333-8377 to discuss these options in detail.
If you have never sold a house before, take notes of the fact that there are lots of surprise expenses that will come rushing down your throat! This is especially the case if you're with a real-estate agency. Not to worry, we are investors and we buy houses in Temple without surprising their owners with such unpleasant expenses that could throw them off balance. Are you ready to sell your house fast ? Call us NOW at 866-333-8377 to get your party started.
We can be anything you want at every point in time: Realtor or Investor. Just as long as your house gets sold at your preferred time and price.
We don't choose any houses over others. If you're ready to sell your house, we are willing to buy it within a set time frame and at a price that you're most comfortable with. No dilapidated house is beyond repair, so we are ready to take on any challenge . Whether you want us to buy your house fast or list it for sale, just let us know and we will get to work without delay.
Do you need to sell your house quickly? Countless homeowners in your situation come to us all the time.
Let us make a no-obligation cash offer on your house now!
The paperwork will be taken care of by an Escrow company.
Receive full payment in a matter of days!
WE WANT TO BUY YOUR UGLY HOUSE | HERE IS AN ALTERNATIVE WAY TO SELL YOUR HOME QUICKLY
Many homeowners worry about how to free themselves from the burden of unwanted mortgage so they come to us for advice on how to solve this problem. While selling your house for cash might be very tempting at the moment, it may not be the most practical solution to your problem because factors like the mortgage amount have to be considered. More practical options that are mutually beneficial to the buyer and the seller such as Subject-To property transfer might be better alternatives.
How Subject-To property transfer arrangement works is simple. In such an agreement, the seller transfers the deed of the property to the buyer and the buyer takes possession of the property and becomes subject to the seller's mortgage payment instead of paying cash remittance. Both the buyer and the seller benefit from this kind of arrangement because while the buyer takes possession of the property without having to take a loan from any financial institution. The seller benefits by not having to bear the burden of mortgage payments that he is unable to handle at the moment. The improved credit score results is one of the biggest benefits the homeowner derives from this transaction since the buyer continues to pay the mortgage and the buyer can sell the house fast and breaks free from the cost of repairs.
Subject-To agreements have attractive benefits for the seller and the buyer but there are some risks that should be carefully considered before committing to a Subject-To agreement. Firstly, upon learning about the deed of transfer on the property, the mortgage lender may demand the immediate payment of the loan (in full). Secondly, if the buyer falls behind on the mortgage payments, the lien holder may move for foreclosure or repossession immediately and this will negatively affect the buyer's credit rating. However, incidents like these rarely occur.
Are you Going through Foreclosure but Wish to Keep your Home? There's a Great Chance we can Help!
BiggerEquity is a reputable home buyer based in Temple. We have been in business for years and have bought homes with different degrees of foundation damage all along. You don't have to pay huge sums for repairs. Let us make you an offer for your house right away and close on it in a week. We will cover the repair cost and you won't pay a dime in commissions, fees, or closing costs.
Our #1 aim is to connect with you, and understand your situation as well as your reasons for deciding to sell your house before we move to buy your house. This is because we genuinely want to help. Depending on your situation, we may be able to offer you solutions that would help you keep your house. Honesty and transparency are the guiding principles in all our transactions so we are ready to answer any questions you may have about the way we work, as well as how we buy houses and the entire process of how we sell houses. Contact us to discover how to avoid foreclosure or learn more about BiggerEquity today.
Being able to help people in the community we work in is a great source of happiness for us because it gives us the chance to make our neighborhoods better – one house at a time. We are dedicated to moral practices and good citizenship because nothing makes us more successful as business owners than the productive lives we enjoy as social and environmental stewards.
The testimonies of our stress-relieving home buying options are all over town. Ask anyone that has sold a house to us in Temple, Texas.
People sell their houses for various reasons including liens, tenant vandalism, fire damages, a divorce, foreclosure, and relocation. Whatever the case, we are that company and will offer you cash for your house in a couple of minutes. We can conclude the entire process in only a matter of days. Wait, you're worried that we may not like the house because it's ugly? Nah, we don't discriminate like that. We buy houses fast, vacant and occupied alike!
After we have looked at your property and done our due diligence, we will make you an offer on your home. It is important to remember that no matter the company you are using you have an option to accept or reject the offer.
Call 866-333-8377 and we'll have one of our representatives attend to your needs or fill out a quick sale offer form on this page. We are open to help you 24/7.
Is it possible to sell my house fast in Temple, Texas?
But of course! Lol. That's like a piece of cake because BiggerEquity has an operating office in Texas. So you can stop by anytime or simply give us a call at 866-333-8377 to sell your house fast.
Your lingering dues are a thing of the past because we will hand over the money to you to have relief from your debts. You will have no cause to wait for us to apply for any form of loan or grant before you receive your money.
There is no limit to the requests we are capable of handling. From private apartments to retail spaces, warehouses, mobile home parks, raw lands and strip centers, we are capable of handling every single request that comes our way. Visit Biggerequity.com for further information.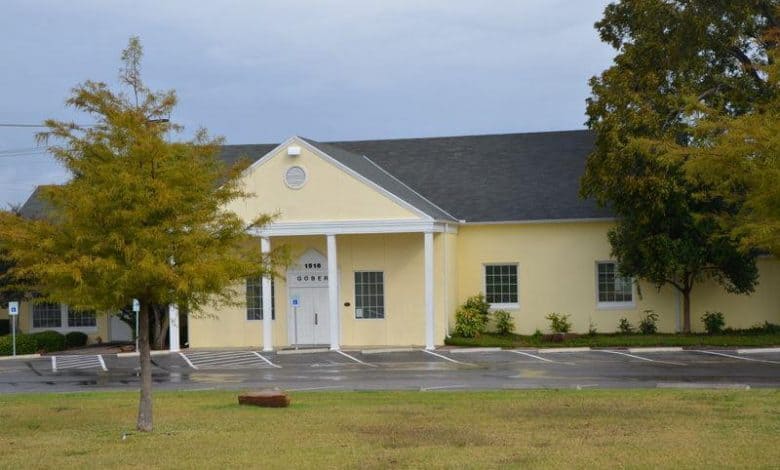 Disregard Other Offers! We Efficiently Buy and Sell Houses. We also Remodel and Manage Houses.
Are you experiencing difficulty selling your house? Maybe you have unsuccessfully tried selling through a realtor in Temple. Selling a home with a realtor is not always the best, especially when your house needs extensive repairs or cosmetic repairs that are costly.
BiggerEquity directly makes a cash offer to you for your house. All our transactions with you will be on your own terms after we make you an offer, and you can be certain that we will buy your house no matter its current condition whether it is in need of major renovation, damaged by fire, etc. We are connected with the finest individuals and firms in real estate business and can always refer you to other companies that are best suited to offer you more if things do not work out between us.
We buy all kinds of houses all over Texas. If you are looking to sell your house fast, we can make you an offer today. People sell their homes in Texas for a lot of reasons but one thing most people fail to understand when trying to sell their house fast is that they fail to explore all available options. Instead, they opt for conventional methods of selling their house through real estate brokers and listings. If you are not keen on using realtors, you may decide to sell your house by yourself by listing it on the internet or on a newspaper. Persons who use this option may have to wait up to 3 to 6 months before closing the deal if they are lucky to find a buyer.
Are you getting ready to sell your property in Temple, Texas? You can count on us offer you a fast and seamless transaction.
BiggerEquity is a real estate investment company that is the ideal choice for you if you need to sell your house quickly for cash. You could be selling your home for any number of reasons including the need to free yourself from debt and we are ready to buy your home no matter the condition. Depending on our arrangement, we can buy your home for cash or take over mortgage payments on your home immediately. We can make you an offer within one hour and close at a time of your choosing.
We live in a volatile economy that sometimes results in an unexpected rise in the cost of living from time to time making it hard for some homeowners to meet their responsibilities. This has a direct impact on mortgage payments but rarely affects people with flexible rate mortgage arrangements for long. On the other hand, you may need to relocate quickly due to a job transfer and this may leave you stuck with the thought of how to sell your house fast since traditional methods of selling require inspections and loan approvals for the buyers all of which could delay your plans and take up too much of your time. Trying to list your house this way is challenging and time-consuming.
BiggerEquity relies on private funding. You will never experience the delays of waiting for us to get bank loan approvals before buying your house.
We Buy Houses in Texas …
With a current population of 27,469,114 and growing, it's the perfect time to sell your house in Texas.
Since the beginning of time in 1845, folks have been selling their homes in Texas
Lawmakers in Austin, the capital of Texas, are always coming up with new laws in congress in order to save you money when selling your home.
Since 1839, Austin the capital of Texas, people have been selling their homes.
Can you believe Texas is 251500 square miles? Houses for sale galore!
The first step in selling a house is a Purchase Agreement between the Buyer & the Seller. Each state has an Official residential purchase agreement. In order to find the official document for use, visit the Texas realtor board page.
Fun Fact: Texas is also known as The Lone Star State
Visit the Texas by following the link, Texas.
Check out the State Page of Texas for additional demographic information for Texas.
Sell My House Fast in Temple Texas
The city of Temple is considered to part of Bell county.
Visit the Temple by following the link, Temple.
Check out the City Page of Temple for additional demographic information for Temple.
Temple is associated with these zipcodes: 76508, 76501, 76504, 76502, 76503
The coordinates for Temple are: 31.1077 latitude and -97.3899 longitude.
We buy in Bell, in cities like Harker Heights, Killeen and their surrounding areas.