Did you just say "Sell My House Fast in Clarksville, Tennessee?"
You are not the only homeowner looking to sell their house fast. Hundreds of homeowners have worked with us and we found ways to help them so we can help you too, irrespective of whether you are:
-Dealing with Problem Tenants
-No Longer want to Keep the Property
-Downsizing
-Going through a Divorce , or
-Worried about extensive repair costs.
We will buy your house quickly
For many years, we have bought real estate in Tennessee at a discount , renovated them, sold them to investors, or rented the property out on the real estate market. Unlike misleading investors out there, we always deliver on our promise. BiggerEquity is made up of a team of experts who buy homes fast in Tennessee. Contact us if you are looking to sell your house quickly. Depending on our agreement, we even purchase your house on the same day you contact us.
NO COMMISSIONS, NO FEES
By selling to us, you won't have to worry about commissions, closing costs, and other fees. Traditional home sales incur realtor commissions and closing costs that can leave you with less money than you expected from the sale.
What Others Are Saying…
You can still sell your property fast even if you have exhausted all the options you think you have.
Have you been looking for a fast and easy way to sell your house? We can help you if you need to sell your property quickly even if it is in bad shape, located in an undesirable neighborhood, needs major repairs or you think it is too small. We can come up with a cash offer to buy your house directly from you in as little as 48 hours irrespective of its location, your reasons for deciding to sell, or the condition of your house. Let us make you an offer today and you will have first-hand experience of how fast our network of local buyers will buy your house.
Over the years, we have helped numerous people who find themselves in situations like yours. Usually, most of these sellers come to us saying that they have failed to sell their house even after exhausting all options available to them. Many people have tried to list their homes on Craiglist, local newspapers, through realtors, and even put up "for sale" signs in their yard without any success in selling their house. Work with us today and you can sell your house for cash and get your money fast.
The need for extensive repairs, size, location, or other problems may be the reason you have been unable to sell your house as fast as you want but you do not have to worry about all that anymore. We are here to help get rid of that house and move on with your life. Simply complete the from below and we will reach out to you right away with an offer to buy your house quickly. You run zero risk by submitting this form and it does not put you under any obligation to sell to us. We hope to hear from you soon.
Three Simple Steps is All it Takes to Sell Your Clarksville House to Us.
Stage 1: Submit the Online Form or Give us a Call.

Give us a call or complete and submit our online form to get a free quote for your home after a short conversation with us over the phone. If you accept our fair offer to buy your Clarksville house, we will immediately move things to the next stage.

Stage 2: Arrange a Meeting in Your Home.

Like other companies that buy houses in Clarksville, we will have one of our expert home buyers pay you a visit to assess your home and see if any sections require some repair work (Note that we will cover all the repair costs; you do not have to worry about it). After the appraisal, our specialist will explain every detail of the findings and agreement to you. If you sign the agreement, we will proceed to the third and final stage.

Stage 3: Choose a Closing Date and Get Your Money.

We will handle all paperwork involved in the transaction and allow you to choose when you will like to close. On the closing date, we can all sign the necessary documents and you will get the cash payment for your house immediately. We provide the simplest way to sell your house in Clarksville.
Need to sell your Clarksville, Tennessee house fast? We can help! We buy house in your city and get your cash in less than a week!
The fast sale of your home is the goal of our company. By selling your house fast, you can focus on other important things in your life. We can help in this regard because we buy houses in Clarksville through a stress-free and fast process.
We don't want to list your house for sale; we just want to buy it directly from you without involving third parties. Don't you need the cash fast? Okay, so come for it already. Call us NOW at 866-333-8377 to discuss your unique preferences.
Fill out the form with the property address you'd like to receive a quote for. Once our team locates and verifies the property information we will call you within minutes. It's just that simple!
Your house can be bought today, in its current condition!
Let no one deceive you: that house of yours can be sold in one day. You don't have to be involved in the rigorous paperwork – not when we're here to completely relieve you in cash and kind.
You're not a doubting Thomas now, are you? Well, if you are, you will most likely never take our suggestions seriously. In the long run, we hope you make the right decision after weighing your options between selling that house fast and watching it grow in age. Keep in mind your bill consumption will continue to grow while you're looking for a "perfect price."
What we do is offer you cash for your house and once you accept our offer, we go right ahead to complete the paperwork in a couple of days. Now is the best time to stop overthinking and sell your home fast. Otherwise, the next best time could be never – and you definitely do not want that.
We buy house, no matter their condition or the circumstances leading to sale.
BiggerEquity is the number 1 choice to sell to if you are looking for a company that will buy your home fast in just a matter of days. BiggerEquity is a body of investors with a flawless customer satisfaction record for over 6 years. We go to great lengths to ensure the sale is an easy one. Whether you have chosen to sell your house due to foreclosure , or divorce, or any other reason, we will like to buy from you. Once you have made up your mind to sell to us, we work with you to ensure the transaction does not interrupt your schedule.
Good news: you can receive cash in hand for your house as soon as you want. We do not ask you for consultation fees or sales commissions – that's the approach for real estate agencies but we, on the other hand, do not need your money because we are the givers in any home buying relationship. We give fast cash offers and payout within 24 hours. Isn't that thrilling? So it's time to detach yourself from the headaches arising from owning a house and move on to a higher life of enough money to throw around and live that life of luxury you have always dreamed about.
You have 100% Nothing to Lose…
You will understand this in time…
All we want is to serve you…
We are Friendly professionals…
We are here to provide answers to all your questions and guide you through all the steps.
DO YOU HAVE A PROPERTY YOU WANT TO SELL FAST? WE ARE READY TO BUY IT FROM YOU!
BiggerEquity buys homes in any price range or condition in all areas. We are ready to make a fair offer for your house fast!
MOVE-IN READY OR NOT – WE ARE READY TO BUY YOUR PROPERTY
We are here to buy your property no matter its present condition, size, location, or your situation. Whether you inherited a property you do not want to keep, or you are facing foreclosure, unwilling to invest your money in repairs, having rental issues, we will buy your property fast. We still simply make you a fair cash offer for your property and close the sale very fast.
SELL YOUR HOME TODAY AND MOVE ON WITH YOUR LIFE!
It is very stressful to hang on to a piece of property you no longer want or cannot afford because of recurring fees. Contact us today and we will buy your home. We are a residential redevelopment company here to buy unwanted homes, redevelop them, and keep our communities beautiful.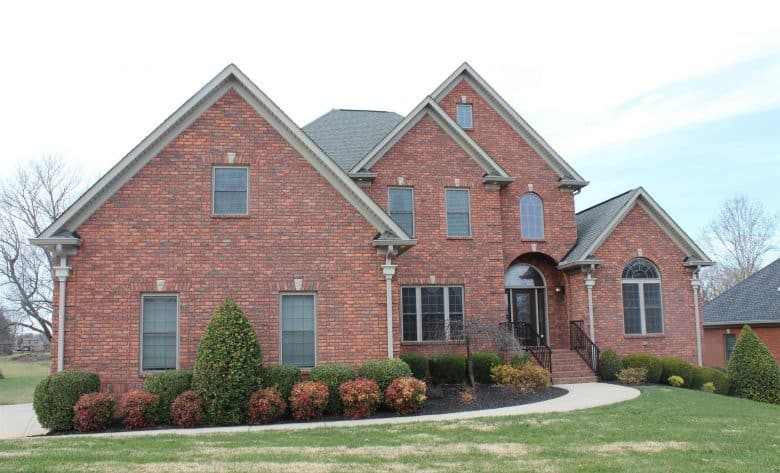 Is it Best to Sell my House Quickly for Cash or Wait Until Later?
BiggerEquity would like to buy your house if you need to sell your house fast in Clarksville irrespective of whether you are dealing with foreclosure, in a difficult financial situation, have family problems, or just need to move to a new neighborhood. We work directly with all our clients to devise the best solutions for their situation and come up with the best offers for their homes. Selling your house to BiggerEquity in Clarksville means you will get a top dollar offer without worrying about paying commissions, hidden fees or agent fees. Additionally, we keep transactions confidential. Contact BiggerEquity today to sell your home in Clarksville easily.
There are different ways you can sell your house without paying closing costs. Selling your house to an investor is hands-down the simplest and fastest way to sell your house without paying closing costs. Almost any investor will offer to buy your house without having you pay any closing costs because the investor has a great shot at making more profit when they remodel your home themselves before re-selling.
You can negotiate the terms such that the buyer will be the one to cover the closing costs of the transaction. People do this all the time and it is legal to put it in written form in the sales agreement. All you need to do is to clearly point out that you will prefer the buyer pays all closing costs.
How do you like the sound of a no-obligation offer on your Clarksville, Tennessee house? You are one phone call away from it: 866-333-8377
There are real estate professionals all over the place, but none can do the spectacular things we do exactly as we do them. For example, our cash offers are incredibly fair… people talk about this all the time! Then, there's the fact that we close in only a few days without subjecting you to any form of expense, risk or secrecy whatsoever. Who else would you rather sell your home to?
A cash offer is waiting to shake hands with you for your house. What are you still waiting for? Average buyers who have no money of their own or real estate agencies that will make you wait indefinitely? We didn't think so. We are ready to buy your house NOW! Just tell us when you want your cash in hand, and we will make it happen for you.
You are the boss of us, and your wish is our command. Just let us know when you want your cash in hand, and consider it done. We are efficient like that; you best believe it. And we will give you the exact amount agreed, without agency fee deductions.
We Buy Houses in Tennessee …
With a current population of 6,600,299 and growing, it's the perfect time to sell your house in Tennessee.
Since the beginning of time in 1796, folks have been selling their homes in Tennessee
Lawmakers in Nashville, the capital of Tennessee, are always coming up with new laws in congress in order to save you money when selling your home.
Since 1826, Nashville the capital of Tennessee, people have been selling their homes.
Can you believe Tennessee is 473300 square miles? Houses for sale galore!
The first step in selling a house is a Purchase Agreement between the Buyer & the Seller. Each state has an Official residential purchase agreement. In order to find the official document for use, visit the Tennessee realtor board page.
Fun Fact: Tennessee won its nickname as The Volunteer State during the War of 1812 when volunteer soldiers from Tennessee displayed marked valor in the Battle of New Orleans.
Visit the Tennessee by following the link, Tennessee.
Check out the State Page of Tennessee for additional demographic information for Tennessee.
Sell My House Fast in Clarksville Tennessee
The city of Clarksville is considered to part of Montgomery county.
Visit the Clarksville by following the link, Clarksville.
Check out the City Page of Clarksville for additional demographic information for Clarksville.
Clarksville is associated with these zipcodes: 42223, 37043, 37042, 37040, 37041, 37044
The coordinates for Clarksville are: 36.5696 latitude and -87.3428 longitude.
We buy in Montgomery, in cities like and their surrounding areas.