The testimonies of our stress-relieving home buying options are all over town. Ask anyone that has sold a house to us in Gresham, Oregon.
People sell their houses for various reasons including liens, tenant vandalism, fire damages, a divorce , foreclosure , and relocation. Whatever the case, we are that company and will offer you cash for your house in a couple of minutes. We can conclude the entire process in only a matter of days. Wait, you're worried that we may not like the house because it's ugly? Nah, we don't discriminate like that. We buy houses fast, vacant and occupied alike!
After we have looked at your property and done our due diligence, we will make you an offer on your home. It is important to remember that no matter the company you are using you have an option to accept or reject the offer.
Call 866-333-8377 and we'll have one of our representatives attend to your needs or fill out a quick sale offer form on this page. We are open to help you 24/7.
What Others Are Saying…
Sell your House Quickly in Gresham, Oregon and Close the Sale on your Own Terms!
Do you need to sell your house fast ? You won't have to endure any delays if you sell your house to us. We have our own private funds to buy your house fast and close within a few days; so we don't rely on funds from banks. You don't have to list your house via traditional channels, which are slow and expensive. We can make you an upfront offer for your house today to help you avoid all that stress.
Your needs and goals come first in all our transactions. BiggerEquity will like to make a no-obligation offer on your house regardless of its condition. Don't tie your house down on the market by signing a listing agreement when there are faster alternatives to sell your house in Oregon. Simply complete the form below and we will contact you right away.
BiggerEquity buys homes across Oregon. Contact us today to get a fast all-cash offer from us. We can buy your Gresham house no matter the condition and close at a time that is convenient for you.
Top 8 Benefits of Working Selling to Us.
Speed, convenience, and ease define our transactions. We can complete the entire process of buying your house within 24 house.
You receive money for your house in a few days instead of waiting for months.
You get to sell your house without paying huge sums of money in commissions, taxes, insurance, or closing costs.
There is no risk of uncertainty when you sell to us. We do not depend on bank financing so we will buy your house for sure without endless inspections.
You don't have to spend money on home repairs, tax liens and other bills before selling to us.
You will receive the full price in the offer at the closing table.
From experience, we know the situation of each seller is unique. This is why we personalize our offers to meet your needs.
Receive a Cash Offer for your Home!
BiggerEquity has a team of experts that are ready to make you a fair cash offer for your home quickly no matter the condition, price range, or location of your house. We assure you that we will treat you with courtesy, professionalism, and offer you the best options with which we can buy your home.
Do you want to sell your Gresham home fast? No doubt, you may think it is pretty easy to sell houses in Gresham, as the city has a lots of opportunities and attracts people from all corners of the country. Many people move into Oregon all year round to enjoy our great weather and business opportunities, so one might assume every house listed on the local market will attract a ton of offers.
Where do we by houses?
We buy houses in all parts of Oregon. We are only a phone call away if you need to sell to home buying professionals or fast buying investors who will buy your house fast. Our professionalism and attention to detail has made us very successful in the real estate industry and our closing timeline is one of the quickest. After we make you a no-obligation offer, we can close the sale within 7 days and pay you in CASH. You will not have to pay any realtor commissions or fees at the closing table. It does not matter if your house needs restorations or major repairs; we will take care of this so you do not have to incur any repair costs. We buy houses in Oregon no matter the condition – We buy AS-IS.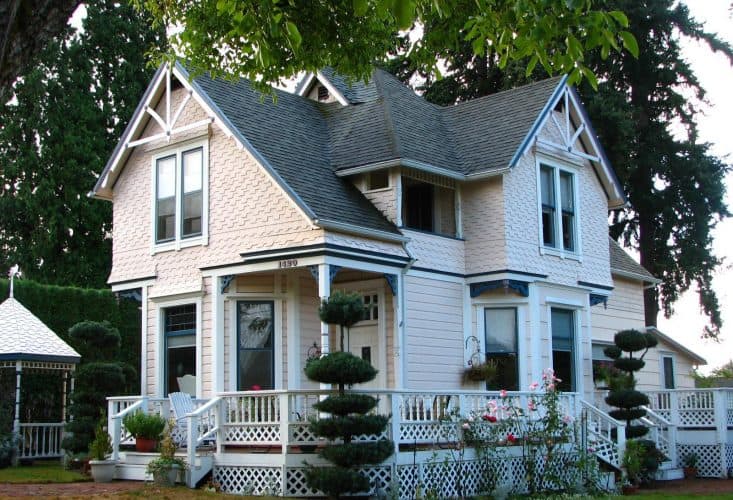 Multiple offers, No cost. No obligation.
Don't waste your time hiring contractor for repairs. We buy as-is, saving you from unnecessary expenses. It's not a problem if your property has a lots of deferred maintenance. We will deal with all that.
Avoid buyer's canceling at the last minute. When you call me, you know that you'll receive a cash offer fast, and can be sure that I'll close on the deal.
We contact you within 24 hours of submitting the information about your property to us. Click here to learn more about us.
There's no need to list your home when there is another option to sell it fast…
Are you looking to sell your house quickly in Gresham? We can make you an all-cash fair offer for your house today. We buy house across Gresham! We can close the sale within 2 weeks and hand your check to you instantly. GUARANTEED!
We help homeowners in different situations and we will readily buy your house whether you are selling it to relocate, dodge foreclosure, are getting a divorce, having mortgage troubles, want to downsize, have liens, are dealing with problem tenants, or whether your home has suffered serious damage (e.g. fire outbreak) and is in need of extensive repairs. No matter the condition, we are ready to make a cash offer for your house in Gresham and buy it fast – or whenever is convenient for you, provided you want to sell it.
We are not looking to list your home. We're a Gresham investment group looking to buy your property directly from you, be it a rental or residential property. Now you can sell your house quickly as-is in a stress-free way without paying any commission and without contingencies in the offer. There is a good chance that you will not have to spend a dime on closing costs. Got an estate? We can buy it as-is and relieve you of the burden of managing it.
BiggerEquity offers a easier way to sell your house.
Long waiting periods and other delays often accompany the sale of houses in Gresham but you can bypass these delays by selling to us. We buy immediately and we pay cash for homes so contact us today to sell your house right away.
There are many reasons you may decide that you want to sell your house in Gresham as quickly as possible. Whether it is because you need the money for a new car or because you need it to cover your medical bills, we have options that are tailored to meet your specific needs. We buy your house immediately without any of the usual stress that comes with selling a home in Gresham.
Contacting us is the easiest and fastest way to sell your home in Oregon today. Instead of going through the hassle of spending on repair costs or enduring a home sale that will drag out for weeks or months. We buy property in any condition in Gresham quickly.
Houses to sell fast in Gresham, Oregon.
BiggerEquity can make you a fair offer for your house and close the deal in 7 days or less. If you prefer a longer closing time, we are fine with that too. Instead of spending money on listings, you can save yourself the stress, costs, time, and effort because we will buy your house as-is.
We are here to help no matter your reason for deciding to sell your house. We have bought hundreds of houses in Gresham over the years and encountered all kinds of situations. We treat all our clients with respect and go the extra mile to help even if you decide not to sell your house to us in the end.
Contact us today if you are looking for someone to buy your house quickly no matter your reason for wanting to sell your house fast.
Does the thought "I need to sell my house in Gresham, Oregon" keep crossing your mind?
BiggerEquity buys homes for cash from persons in different situations without making homeowners cover repair costs (or any other costs for that matter). Whether you are selling your house because you are moving, downsizing, or the house is in family trust, we will buy it from you and help you get on with your life very easily and quickly.
We can buy your house no matter its location in Oregon or how much it costs. Find out more about how simple the process is and receive a fair all-cash offer for your Oregon house today!
We can buy your house no matter the condition because we are committed to saving you from that burdensome property.
We Buy Houses in Oregon …
With a current population of 4,028,977 and growing, it's the perfect time to sell your house in Oregon.
Since the beginning of time in 1859, folks have been selling their homes in Oregon
Lawmakers in Salem, the capital of Oregon, are always coming up with new laws in congress in order to save you money when selling your home.
Since 1855, Salem the capital of Oregon, people have been selling their homes.
Can you believe Oregon is 45700 square miles? Houses for sale galore!
The first step in selling a house is a Purchase Agreement between the Buyer & the Seller. Each state has an Official residential purchase agreement. In order to find the official document for use, visit the Oregon realtor board page.
Fun Fact: Oregon's state birthday is on February 14, Valentine's Day.
Visit the Oregon by following the link, Oregon.
Check out the State Page of Oregon for additional demographic information for Oregon.
Sell My House Fast in Gresham Oregon
The city of Gresham is considered to part of Multnomah county.
Visit the Gresham by following the link, Gresham.
Check out the City Page of Gresham for additional demographic information for Gresham.
Gresham is associated with these zipcodes: 97233, 97230, 97030, 97080
The coordinates for Gresham are: 45.5023 latitude and -122.4414 longitude.
We buy in Multnomah, in cities like Portland and their surrounding areas.