What is the best approach to selling your house?
You may sell to a real estate agency that will simply list your house for sale and subject you to waiting indefinitely. Alternatively, you could sell your house to an average buyer whose purchasing power is tied to a bank loan that takes forever to process. But if you don't have the patience for all that, just call BiggerEquity at 866-333-8377 right NOW and get your house sold today!
You only think that your house is the worst on the block because you've not seen the things we have! But that's gist for another day; for now, come get your money from us so we can get to work on getting it back in shape for the next owner. Our hotline: 866-333-8377.
One more advantage of selling your house to us is that we will never disappoint you because our purchasing power is independent of loans, bank approvals, and 3rd parties. We have our own money and sincerely want you to have some of it ASAP.
What Others Are Saying…
We have a simple solution for you to SELL YOUR HOUSE QUICKLY!
WE CAN HELP YOU WITH YOUR PROPERTY REGARDLESS OF YOUR SITUATION.
Are you looking to sell your house fast as-is without stress? We are real estate investors that can buy your house regardless of its condition. Contact us if you are in a financial bind that requires you to sell your home fast and we will make a fair offer on your home quickly while providing a range of options that are tailored to your unique situation.
We have been in the business of buying, renovating, and selling property for more than 6 years. Today, we specialize in making full service real estate investments and redeveloping homes in urban and suburban communities. Our expertise are 1-4 unit property and we work to increase the overall quality and value of real estate by redeveloping property that need extensive repair work. Our continuous growth has encouraged us to increase the number of projects we handle in the primary areas we work and we do not plan to stop there; rather, we are constantly working to extend our outreach to real estate markets in surrounding counties.
Most homeowners contact real estate agents if their home is in rough shape when they need to sell it without the stress and expenses of rehabilitation. However, making an accurate evaluation of such property will be difficult for the realtor if your house needs extensive repairs. Even the most experienced persons in the real estate business sometimes find it hard to recognize property with great potential when they see it.
BiggerEquity provides property-buying services that are flexible. Some are:
We can arrange owner financing. As a property owner, this will help you circumvent high taxes on sales without affecting your return on investment.
We collaborate with property owners to renovate their property.
Collaborating with owners to construct brand new homes.
Are you looking to sell your house in Bend, Oregon?
Too many homeowners believe it is challenging to sell their property quickly in Bend. The sheer reality of what it will cost to work with realtors in the home selling process is a major obstacle these homeowners face. As expected, real estate agents would try to sell a house but would not want to be stressed in the process. They would also want the homeowner to fix any damage to the property, as that would facilitate a fast sale. What this does to the property owner is to create an atmosphere of anxiety and duress both of which are unnecessary inconvenience and can lead to desperation. We can help you avoid these hassles if you are saying, "I need to sell my house quickly in Bend."
Our goal at BiggerEquity is to give you a simple and fast solution out of your current predicament and help you move on to the next big thing in your life, without stress.
If you have a property that you think a traditional realtor cannot help you sell, we'd like to help!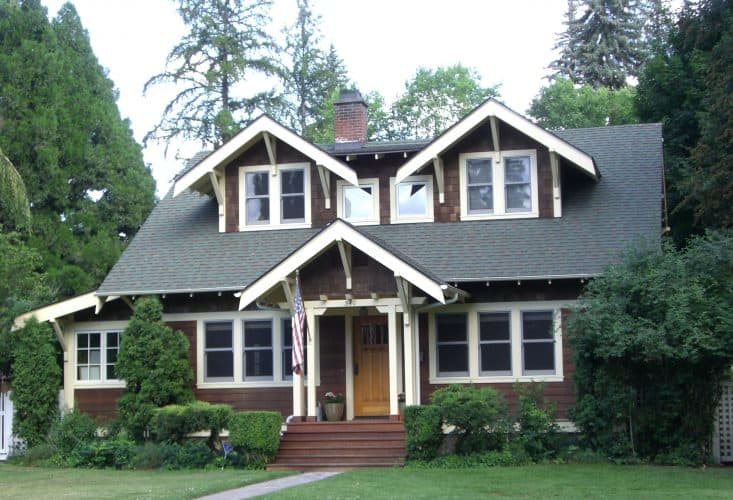 We are Ready to Help!
BiggerEquity has built a flawless reputation for itself as the most reliable house buying service in Oregon. Our team of expert home buyers make it easy for you to get a quick all-cash sale for your home. Our #1 objective is to help you sell your house quickly in a stress-free and transparent manner. We hold integrity to high regard in all our transactions with Bend homeowners and we go the extra mile to relieve them of the burden of owning an unwanted property.
We buy houses across location and neighboring areas. Unlike realtors, we are not looking to find you a buyer. Instead, we want to buy your house directly from you without pressuring you in any way.
We are expert house buyers with the cash to buy your house as soon as you accept our offer. You don't have to decide immediately, you can discuss our offer with others or shop it around to see it is a good fit for you.
We Buy Houses Across Bend, Oregon. Read on to Find Out how We Operate.
Our team of expert real estate investors has purchased and sold more than 800 homes so far. The experience we gained from these previous sales gives us a clear and deep understanding of how real estate transactions work and how to make the process easy and straightforward. Over the years, transparency and honesty has remained our guiding principles in helping homeowners achieve their objectives without stress.
We can help you no matter your situation whether you are trying to avoid foreclosure, selling as a result of divorce or the death of a relative, tired of a managing your rental property and any other problem. We are ready to buy our house in Bend and neighboring parts for cash at a great price. Is your busy schedule making it impossible for you to find time to get your property ready to sell on the real estate market? No worries! You can sell your house to us quickly and receive cash payment from us. We are upfront about telling you whether we will buy your house or not. When you work with us, you do not have to endure the uncertainty that comes with selling your house through a realtor who needs to wait for the buyer to secure the funding to buy your home. We have the funds to buy your house immediately.
We aim at relieving you of the stress that your property is putting on you by ensuring that you sell your house quickly to an honest buyer at a price that is fair. You can avoid the stress, delays and high expenses of selling your house through traditional channels if you sell your property to us today for cash. We assure you that we will buy your house fast and pay you cash to help you get on with your life.
The most difficult situations bow at our feet of inexhaustible solutions!
So nobody's interested in that embarrassingly ugly house of yours? Want to sell quickly? Don't worry; we are totally interested in every teeny-weeny bit of it. We buy houses fast, no matter the reason for sale. Whether it's foreclosure, divorce, relocation, bad tenants, fire damage, lien debts, accumulated maintenance bills, or vacancy, etc. We will bail you out by paying raw cash instantly.
You can always list with an agent whenever you're ready, so why not call us first on 866-333-8377 before going that route? It's not like we expect you to still consider listing your home after receiving our instant cash offer or receiving your cash in hand… but we're just trying to be neutral, you know? Thank us when you receive your cash in hand for that house.
Whatever your reason might be we are here to ease it for you. Contact us now for cash offer within 24 hours and if you are happy with it we will continue and then we can have your check ready in as little as a week. We are sure you didn't know you can sell your property this fast.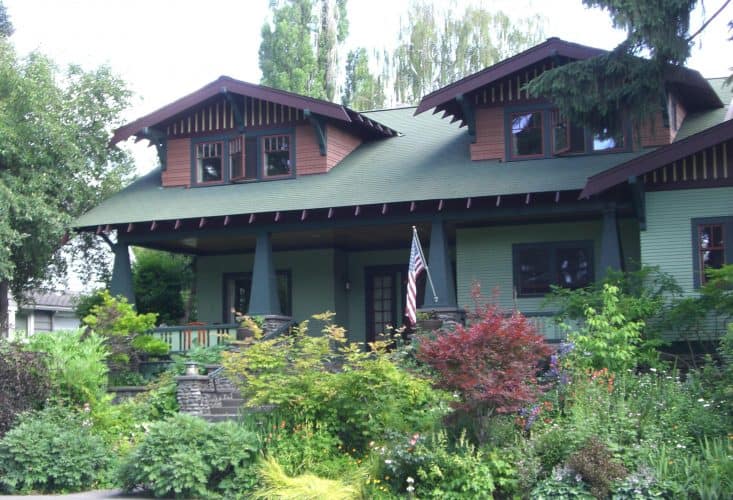 How do I sell my house quickly in Bend, Oregon?
Oftentimes, there is usually a challenge associated with selling a home, especially if it is your first time selling. However, we can help you with a couple of pro hacks to not just sell your home in Bend, but at a fair price which would earn you some extra cash. Pay attention to the following tips for selling your house fast without being on the market for too long.
Painting your house to increase its appeal to buyers is a great move. However, it is important to consider the preferences of the buyer rather than your own. Do well to stick with generally accepted neutral colors that appeal to most buyers with taste. Pink, for instance, will attract more women than men, thereby reducing your chances by a great margin.
Realtors will only list your house and then make you wait for many months while hoping a qualified buyer will come around. If your house eventually gets sold, you will have to pay agent commissions that run into thousands of dollars. We don't charge commissions and we take care of the paperwork when we buy your house. We are here to buy your house quickly and close at a time of your choosing or in as little as 7 days.
You can Sell your House Fast in Bend, Oregon: There is no need to List it.
Transforming lives by buying houses.
We offer real estate solutions that are mutually beneficial to homeowners in Bend and to us in order to help them get out of tough situations. Such situations can include property that have become a burden to the owner, foreclosure, probate and so on. BiggerEquity is a family owned business in Bend that provides effective real estate solutions to resolve your real estate problems irrespective of whether you are finding it difficult to sell your property, or wish to sell your house for a number of other reasons.
No Fees, No Commissions!
Are you finding it hard to sell your Bend house? Do you keep encountering difficulties that stop you from selling? You may have tried to enlist the services of a real estate agent only to discover that it is not a good fit for you because it requires you to pay money for listing, repairs for your home, thorough cleaning, long and complicated paperwork, and a long waiting time. Then, you also worry about whether the agent will be able to deliver on his promise to sell your house for a great price.
Selling your house by yourself or through a real estate agent has many problems. One of the biggest and most common difficulty is that the buyer may back out of the deal at the last minute because he or she is unable to secure funding to buy the house. This can stress you out in a major way and leave you hopeless and uncertain about selling your home anytime soon.
We Buy Houses in Oregon …
With a current population of 4,028,977 and growing, it's the perfect time to sell your house in Oregon.
Since the beginning of time in 1859, folks have been selling their homes in Oregon
Lawmakers in Salem, the capital of Oregon, are always coming up with new laws in congress in order to save you money when selling your home.
Since 1855, Salem the capital of Oregon, people have been selling their homes.
Can you believe Oregon is 45700 square miles? Houses for sale galore!
The first step in selling a house is a Purchase Agreement between the Buyer & the Seller. Each state has an Official residential purchase agreement. In order to find the official document for use, visit the Oregon realtor board page.
Fun Fact: Oregon's state birthday is on February 14, Valentine's Day.
Visit the Oregon by following the link, Oregon.
Check out the State Page of Oregon for additional demographic information for Oregon.
Sell My House Fast in Bend Oregon
The city of Bend is considered to part of Deschutes county.
Visit the Bend by following the link, Bend.
Check out the City Page of Bend for additional demographic information for Bend.
Bend is associated with these zipcodes: 97702, 97701, 97703, 97708, 97709
The coordinates for Bend are: 44.0562 latitude and -121.3087 longitude.
We buy in Deschutes, in cities like Redmond and their surrounding areas.