Did you say, "I need to sell my house quickly?" Are you worried about foreclosure? Damaged house beyond repair? Is a short sale what you want?
Ever wondered how you are going to stop a foreclosure in Ohio? We can buy your house right away to save it from courthouse auction. This way your credit score would not have to take a hit from foreclosure. If your credit score were to take such a hit, it will take another 7 years to get it erased. We can also bargain a short sale with your lender to get you a short sale in order to save your credit. Now is the time to act because any further delay could be disastrous. Contact us today!
How do you come up with a cash offer for my house?
A lot of factors come into play here. For starters, we do not buy at the average retail price. Instead, we buy your house at a discount because in order to restore your home to a "move-in" ready condition for sale, we would have to invest some money in renovations. We also consider the neighborhood, costs of the transaction, condition of your house, the cost of utilities, and tax payments etc., until the house is sold. Contact us today if you wish to sell your house fast !
What real estate problems do you have solutions for?
We buy homes in different conditions and circumstances. Whether it has foundation problems or structural defects, we are interested in buying it. If you want to sell your house due to divorce or the loss of a loved one, if it is a fixer-upper, or you find it difficult to manage your house because you live out of town, we can offer you a quick solution. No matter your situation, you can count on us to save the day without stressing you out!
What Others Are Saying…
Our clients are everything, and we share a special bond with every one of them. Expect nothing less once you join our league.
You can trust us to sell your house fast, notwithstanding the urgency, condition or price. We buy houses and have the capacity to close the entire process in just a matter of days! Isn't that amazing? With our years of experience as realtors, we know the right strings to pull in order for your house to be listed and sold for the most profitable price. Our suite of real-estate solutions is aimed at ensuring you sell your house fast! So who else would you rather trust with that house you want to sell? We would be more than happy to recommend and implement solutions that are tailored to meet your needs. We expect your call on 866-333-8377. Feel free to visit us at Biggerequity.com at any time.
There are so many real estate companies in Ohioto choose from. If you're looking to sell your house fast, like in the next couple of days, you better call this number: 866-333-8377. In case you were wondering, that's our hotline and we don't keep you on a long waiting list as most big companies do. You actually speak directly with the owners of our company and just because you called, they will buy your house straight up. It's that easy!
If you decide to sell your home fast. We'll buy it in no time. So fast. So simple. We will handle the entire process including all related paperwork. All you have to do is to fill out a short form and We'll make you a cash offer in 24 hours.
Three Simple Steps is All it Takes to Sell Your Kettering House to Us.
Stage 1: Submit the Online Form or Give us a Call.Give us a call or complete and submit our online form to get a free quote for your home after a short conversation with us over the phone. If you accept our fair offer to buy your Kettering house, we will immediately move things to the next stage.
Stage 2: Arrange a Meeting in Your Home.Like other companies that buy houses in Kettering, we will have one of our expert home buyers pay you a visit to assess your home and see if any sections require some repair work (Note that we will cover all the repair costs; you do not have to worry about it). After the appraisal, our specialist will explain every detail of the findings and agreement to you. If you sign the agreement, we will proceed to the third and final stage.
Stage 3: Choose a Closing Date and Get Your Money.We will handle all paperwork involved in the transaction and allow you to choose when you will like to close. On the closing date, we can all sign the necessary documents and you will get the cash payment for your house immediately. We provide the simplest way to sell your house in Kettering.
What is your current situation?
I'm Just Looking to Sell my Ugly House in Kettering.
Do you want to sell your ugly or old house in Kettering? You don't have to wait for the costs of its upkeep to accumulate or for it to get even more uglier. You need not worry anymore about whether anyone will buy your ugly house. We will buy your house no matter what it looks like!
Honesty and fairness are the guiding principles of our business transactions. Expect nothing short of the best experience and service when you sell your Kettering home to us irrespective of whether your house requires repairs.
We offer you a hassle-free transaction no matter your reason for wanting to sell your Kettering house. We go the extra mile to make sure you sell your house in Kettering without delay or trouble. Contact us at 866-333-8377 today.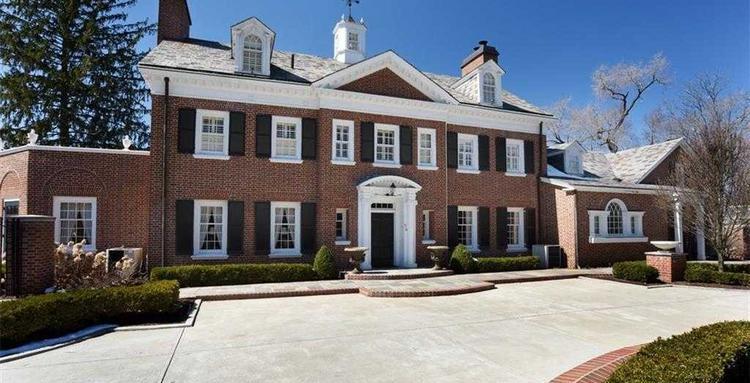 Speed Up the Selling of Your Kettering, Ohio House.
We will discuss your situation and answer all your questions over a phone conversation. Then, we can make you an offer or may give you an idea of what we are willing to pay for the house. If all goes as planned, you can invite us over to your house for a 30-minute inspection that will guide us in answering any further questions. If we strike a deal, we can arrange to pay for your house in cash in a few days.
The condition of your house or your current situation does not stop us from buying from you as long as you are willing to sell. Whether it is an inherited property, in poor condition, or you are under some financial constraint such as repair cost that is stopping you from selling the house, we are ready to buy it from you.
BiggerEquity is interested in all types of property sales including property that may not usually appeal to the regular buyer.
Sell your Home in Kettering, Ohio Quickly and AS-IS. We Rank Among the Best "We Buy Ugly Houses Companies" in Kettering, Ohio.
Our company buys houses fast in Kettering even if the house is ugly. Are you a homeowner who owns an ugly house? We can buy your house in as little as one week. Most homeowners try to sell their homes fast to local home buyers as it enables them to liquidate their home within 7 days while avoiding closing costs and other fees. We are among the few investment companies with the resources to close on your home on your timeline within a week. At most, it may take 10 business days for us to close on your house in Kettering. Contact us now to sell your house fast!
We have researched "we buy ugly homes" companies and cash home buyers for a while and we can confidently point you to a few factors you need to consider when selling your house to a cash buyer looking to buy your house as-is. You may encounter some difficulty in selling your Kettering house as-is if it is your first time working with a company that can make an offer on your house immediately. Continue reading to learn more or connect with the right person to guide you through the necessary details of selling your house to an investor and closing the deal without hassle. We have an effective strategy in place to get local investors to bid on your home irrespective of its condition. This strategy gets buyers to make competitive offers thereby increasing your chances of getting the best price for your property.
You can avoid paying any fees or closing costs when selling your house in its present condition (as is) to a house flipper. You can achieve this in one of many ways and get a fast sale transaction on your home without spending too much time or energy doing for. Contact us now to discover the option that is best for your situation. You can avoid a foreclosure by selling your home and the same can be done when you are going through a divorce. You have a good chance of liquidating your inherited property quickly when you sell it for cash so the option is worth considering. There are real estate investment companies that are ready to buy homes that are badly damaged by fire even when regular buyers pass up on such property. This is a great option for homeowners who are having a hard time selling their fire-damaged homes.
Home sale made easy – "Sell my house fast solution."
"Why am I having a hard time selling my home?" If your problem is similar to this one, then, it is possible that you may have tried to sell your house by yourself, put up a FOR SALE sign in your lawn, paid for ads in news publications, listed your property on platforms like craiglist, tried to sell your home through real estate agents who aren't very forthcoming, or maybe some prospective buyers have made you an offer but none of them ever followed through with the transaction.
If you haven't had any success trying to sell your house through traditional methods on the real estate market, it makes sense to reach out to a home buyer who is ready to buy your house as-is, no matter the condition. Whether your house has suffered major damage from flood, fire or some other cause, there are investors who have other plans for it and do not look at it with the eyes of the normal buyer.
Find out what makes BiggerEquity a preferable alternative to the traditional process of selling property through realtors. We provide a fast, convenient, and secure solution that ensures you sell your home quickly. Once you experience our outstanding service, you wouldn't think of selling your house any other way.
Are you having a Hard Time Keeping up with the Repair Needs of your House? Sell your House to us Now!
Does your house need repairs that are taking a big bite out of your wallet? Is the damage too much for you to manage? Is the structural integrity of your house compromised by pest infestation or other problems that require repair expenses that you cannot afford right now? You may be tempted to give into the thought that you can't escape this terrible situation since you will have to fix up your home to get it ready to sell on the market. However. These repairs will only cost you even more money.
We can buy your house "as-is" for cash regardless of its condition even if your house needs elaborate repair work. We are experts at buying ugly and distressed houses. We remodel these houses and sell them to other buyers or have them put up for rent. Contact us today to receive a no-obligation cash offer to sell your house.
Contact BiggerEquity now to get a no-obligation cash offer on your house today or complete the form below and we will contact you with an offer. Sell your home to the best home buyer in Ohio!
We Buy Houses Across Kettering, Ohio and in All Parts of Kettering, Ohio No Matter the Price Range. You can Receive a Cash Offer from us for your House Today. This is how the Process Works.
Do you Need to Sell your House? You can avoid the burden of having an unwanted property by letting us buy your house today. We buy houses across Kettering irrespective of the condition of the house or your situation. Whether you are dealing with divorce, probate on inherited property, foreclosure, a problematic rentals property, or any other problem in your Kettering property, we can help you. The thought of selling your house can be intimidating because of the time you will need to invest in the process. Like you, many other homeowners do not have the time to get their house ready to sell on the real estate market.
Selling your house with an agent usually has many pitfalls. You will have to keep the place clean at all times and invest money in home repairs to ensure it sells for a good price. There is also the problem of finding a reliable agent who can deliver on the promise to sell your house fast, not to mention the piles of complicated paperwork and processes it involves. Instead of risking uncertainty in the hopes of selling your house for a slightly higher price, you can be certain of exactly how much you will get for your house when you sell to us. With us, you do not have to worry about listing your house, paying agent commissions, long waiting periods, or repair costs. You do not even have to go through the trouble of cleaning your house or multiple showings before selling it.
We specialize in making the process simple for you whether your house is occupied by tenants, requires extensive repairs, or if you need some time before you are ready to move after you sell your house. We will buy your house directly from you and give you as much time as you need to move unlike most buyers who are not flexible and have a particular move-in date.
We Buy Houses in Ohio …
With a current population of 11,613,423 and growing, it's the perfect time to sell your house in Ohio.
Since the beginning of time in 1803, folks have been selling their homes in Ohio
Lawmakers in Columbus, the capital of Ohio, are always coming up with new laws in congress in order to save you money when selling your home.
Since 1816, Columbus the capital of Ohio, people have been selling their homes.
Can you believe Ohio is 210300 square miles? Houses for sale galore!
The first step in selling a house is a Purchase Agreement between the Buyer & the Seller. Each state has an Official residential purchase agreement. In order to find the official document for use, visit the Ohio realtor board page.
Fun Fact: The first city to ever have an ambulance service is Cincinnati Ohio
Visit the Ohio by following the link, Ohio.
Check out the State Page of Ohio for additional demographic information for Ohio.
Sell My House Fast in Kettering Ohio
The city of Kettering is considered to part of Montgomery county.
Visit the Kettering by following the link, Kettering.
Check out the City Page of Kettering for additional demographic information for Kettering.
Kettering is associated with these zipcodes: 45440, 45409, 45429, 45420, 45419
The coordinates for Kettering are: 39.6956 latitude and -84.1495 longitude.
We buy in Montgomery, in cities like Dayton, Huber Heights and their surrounding areas.