We Can Take that House you Need to Sell Off your Hands Quickly. We are Ready to Buy your House for Cash in New York City, New York.
We have the funds to close on your home within 7 days of making you an offer, and we can adjust the closing date to suit your schedule.
The process of selling your house to us is easy. You get to sell without any intermediaries like realtors or contractors.
We are currently buying houses in your area and we have the funding to do so quickly. Let us make you a cash offer today!
What Others Are Saying…
Why Work with an Agent when We can Buy your House Right Now?
The option of selling a house with a realtor is not suitable for everyone especially when you are running out of time. You can sell your house to BiggerEquity without cleaning it or spending money on repairs and we will help you achieve your goal of selling your house even when agents can't find a buyer. Now it is up to you to choose whether you prefer the long and stressful process of selling with an agent and dealing with uncertainty or choosing us to sell your house fast !
The process of selling your house through a real estate agent can be drawn for many months. We can save you the time and effort by buying your house quickly. BiggerEquity has the funds to buy your home for cash; you don't have to list it with a realtor.
As a property owner, your busy schedule may make it difficult for you to find time to sell your house through traditional methods. We can help you no matter your situation.
What is common to people we help?
The want fair treatment.
They need a quick and effective solution.
They lack the means or wish to avoid closing costs incurred by selling with a realtor.
They need a stress-free way to get out from under the burden of their house.
Sell your house in no time. a convenient way for you to save yourself, and avoid commissions or fees. No risk, No obligation!
With our tentacles spread across many parts, BiggerEquity takes it upon itself to take care of the renovations after buying from you. So, worry less about the present condition of your home sell them right away.
One advantage of trusting us to buy your house instantly instead of waiting indefinitely for a real estate agency to try selling it is that we have been in your shoes before and we know a number of issues that you don't look forward to when it comes to selling your house.
You can avoid all the tedious work that comes with selling your house. If you work with us, we can make you a cash offer on your home today if you call us now on 866-333-8377 or fill out the form on our site and have us contact you instead.
Do you want to Sell your House in New York City, New York?
BiggerEquity can buy your house in New York City in a hassle-free super-fast way. We can make you an offer in 24 hours or less regardless of whether you are simply moving to a new home or are selling for other reasons. Selling your home to BiggerEquity helps you avoid all the inconveniences that normally come with selling a home in New York City by making you the best purchase offer for your home and closing the sale in a way that does not put you under any stress.
We can easily reach an agreement with you on when you would like us to come and have a look at your house after you contact us. Working around your busy schedule will not be a problem for us because we are ready to visit you on any day of the week. We will walk through your house with you and discuss your situation simultaneously. Note that you do not need to bother with cleaning your house or spending money on repairs. We don't mind looking at your house "as-is" or buying it "as-is." After this short (usually 15 minutes) tour of your house, we will disclose the options available for you and make you a written cash offer for your house.
Receive payment for your house at once: We can close on your property at a local title company right after you accept our offer and we agree on a closing date. The paperwork will be taken care of by the title company to ensure your mortgage is paid off and it will oversee the distribution of funds. You can choose whether you'd like the title company to wire transfer the payment to you or hand you a check at the closing table. Paying cash for houses allows us to close very fast. Our closings typically take around 20 minutes.
Are you Looking to Sell your House Quickly and Relocate?
Personal matters, job transfers, or landing a new job in a new area or state are just some of the reasons you may be looking to sell your house quickly and relocate. BiggerEquity is ready to buy your house quickly for cash and as-is regardless of whether you are relocating because of your job or just need to leave your neighborhood and move to a new place.
Your house may be on the market for up to 12 months before you get a valid offer from a qualified buyer. Before this happens, you would have paid thousands of dollars in mortgage, insurance, and utilities not to mention all the time you will invest in the realtor's showing schedules.
You will be able to move on quickly and focus on more important stuff once you have sold your New York City, New York house. We pay cash for houses in New York City, New York as it allows us to close quickly and easily. We don't wait for our loan application to get approved before buying your house. We will buy your house as quickly as possible so call us today if you need to sell your house fast!
Our Company Buys Houses Quickly for Cash. We are the Ideal Choice if you've ever Thought, "I need to sell my New York City, New York Property as soon as Possible".
Avoid Foreclosure. Many Americans have a hard time keeping their mortgage payments current sometimes and this can quickly lead to their lender serving them a foreclosure notice. We can help you if you find yourself in such a situation. We are ready to buy your house and close according to your timeline. The best part is that you won't pay any commissions or fees.
The awareness that foreclosure is no longer looming around your property is refreshing. It gives you the peace of mind you need. You can totally feel this way and have a good amount of money that will enable you to start off on a clean slate.
Do you wish to sell your New York house quickly at a decent price without breaking a sweat? We can give you an offer if you fill out our form on our page.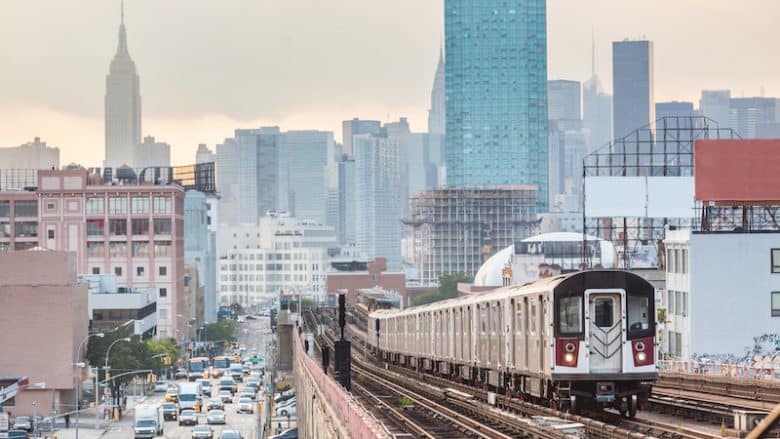 We don't list houses: we buy them! Fast processing guaranteed.
When you list your property, you are bound to procure more than expected. On the contrary, you expend less when you take up such activities as face-lift, utilities cost, insuring it, exorbitant charges, the cost to be expended on closing, agent's commission among others.
Who has the patience to wait for listings to pull through these days? You? We didn't think so. Not when you can receive an instant cash offer and conclude the entire process including paper work in only a few days. Just call us NOW at 866-333-8377. We buy houses fast, and the process is not at all complicated.
We know how some companies like to frustrate unsuspecting homeowners with complicated contacts and expensive charges. The stories we've heard along this line are baffling, and we want as many home owners as possible to know that we are different in every sense of the word. Call us right away at 866-333-8377 and consider your house sold shortly afterwards. No stories told.
DO YOU NEED TO SELL YOUR PROPERTY BECAUSE YOU JUST GOT DIVORCED?
Going through the hassle of selling your house is the last thing you want to deal with if you are going through a divorce.
Depending on your present situation, selling your house through conventional channels on the open market may not be the best option for you. Usually, you will have to find a reliable agent, pay for home repairs, and be available for scheduled inspections. This process of selling a house is time consuming and does not come with any guaranty that a prospective buyer's financing will not fall through at the last minute and cause them to delay or back out of the sale.
We can offer you a fast and efficient solution that ensures this transition is a smooth and stress-free one instead of letting you go through the stress of selling the traditional way. All details of your situation will remain confidential, and you can cash out quickly and move on to other things in life.
We Buy Houses in New York …
With a current population of 19,795,791 and growing, it's the perfect time to sell your house in New York.
Since the beginning of time in 1788, folks have been selling their homes in New York
Lawmakers in Albany, the capital of New York, are always coming up with new laws in congress in order to save you money when selling your home.
Since 1797, Albany the capital of New York, people have been selling their homes.
Can you believe New York is 21400 square miles? Houses for sale galore!
The first step in selling a house is a Purchase Agreement between the Buyer & the Seller. Each state has an Official residential purchase agreement. In order to find the official document for use, visit the New York realtor board page.
Fun Fact: New york City is the country's most populated city
Visit the New York by following the link, New York.
Check out the State Page of New York for additional demographic information for New York.
Sell My House Fast in New York City New York
The city of New York City is considered to part of New York county.
Visit the New York City by following the link, New York City.
Check out the City Page of New York City for additional demographic information for New York City.
New York City is associated with these zipcodes: 11229, 11226, 11225, 11224, 11222, 11221, 11220, 11385, 10169, 10168, 10167, 10165, 10162, 10282, 10280, 10040, 10044, 11109, 11102, 11103, 11104, 11105, 11379, 11378, 11697, 11694, 11692, 11693, 11691, 10271, 10279, 10278, 10075, 10302, 10452, 11451, 10475, 10474, 10471, 10470, 10473, 10472, 11228, 11223, 10103, 11368, 11369, 11366, 11367, 11365, 11362, 11363, 11360, 11361, 10028, 10029, 10026, 10027, 10024, 10025, 10022, 10023, 10020, 10021, 11212, 11213, 11210, 11211, 11216, 11217, 11214, 11215, 11218, 11219, 10152, 10153, 10154, 10306, 10305, 10310, 10311, 10312, 10314, 11432, 11433, 11430, 11436, 11434, 11435, 10453, 10451, 10457, 10456, 10455, 10454, 10459, 10458, 10128, 10004, 10005, 10006, 10007, 10001, 10002, 10003, 10009, 11238, 11239, 11230, 11231, 11232, 11233, 11234, 11235, 11236, 11237, 11375, 11374, 11377, 11371, 11370, 11373, 11372, 10170, 10171, 10172, 10173, 10174, 10177, 11351, 10039, 10038, 10035, 10034, 10037, 10036, 10031, 10030, 10033, 10032, 11201, 11208, 11203, 11205, 11204, 11207, 11206, 11209, 11411, 11412, 11413, 11414, 11415, 11416, 11417, 11418, 11419, 11101, 11106, 11001, 11005, 11004, 10065, 10069, 10199, 10309, 10308, 10307, 10304, 10303, 10301, 11429, 11428, 11421, 11420, 11423, 11422, 11425, 11424, 11427, 11426, 10466, 10467, 10464, 10465, 10462, 10463, 10460, 10461, 10468, 10469, 10119, 10115, 10112, 10110, 10111, 11364, 11359, 11358, 11357, 11356, 11355, 11354, 10019, 10018, 10013, 10012, 10011, 10010, 10017, 10016, 10014, 10008, 10041, 10043, 10045, 10055, 10060, 10080, 10081, 10087, 10090, 10101, 10102, 10104, 10105, 10106, 10107, 10108, 10109, 10113, 10114, 10116, 10117, 10118, 10120, 10121, 10122, 10123, 10124, 10125, 10126, 10129, 10130, 10131, 10132, 10133, 10138, 10150, 10151, 10155, 10156, 10157, 10158, 10159, 10160, 10163, 10164, 10166, 10175, 10176, 10178, 10179, 10185, 10203, 10211, 10212, 10213, 10242, 10249, 10256, 10258, 10259, 10260, 10261, 10265, 10268, 10269, 10270, 10272, 10273, 10274, 10275, 10276, 10277, 10281, 10285, 10286, 10313, 11120, 11202, 11241, 11242, 11243, 11245, 11247, 11249, 11251, 11252, 11256, 11352, 11380, 11381, 11386, 11405, 11431, 11439, 11499, 11690, 11695
The coordinates for New York City are: 40.6943 latitude and -73.9249 longitude.
We buy in New York, in cities like Manhattan and their surrounding areas.