Whether you want to buy or sell a home, we are here to fulfill your needs!
Whether you're looking to sell your home or buy your dream home, BiggerEquity is the ideal company for you. We are a team of local real estate investment experts specializing in buying and selling homes in every corner of Saint Louis Park.
Our real estate solutions are straightforward and designed to help Saint Louis Park homeowners avoid challenging situations such as bankruptcy, foreclosure, and other legal issues. Depending on our agreement, we can provide immediate relief from debt.In contrast to real estate agents and their affiliated agencies, we provide simple and practical assistance to homeowners and individuals seeking to purchase homes. Instead of listing your home like traditional realtors, we will buy your home directly from you.
What Others Are Saying…
We Buy all Kinds of Houses in Saint Louis Park, Minnesota. No matter the condition or situation!
Every day, we receive inquiries from homeowners who need to sell their house quickly in Saint Louis Park.
As leaders in home buying in Minnesota, you can trust us if you need to sell your house quickly in Saint Louis Park.
We'll provide you with a competitive offer and pay you the true value of your house. You won't have to worry about home inspection expenses or closing costs. Sell your house to us in a stress-free manner.
In addition to selling your house at a great price, there are numerous other benefits to direct sales.
Selling your house to a direct buyer comes with several advantages:

Avoid the stress of cleaning and hosting open houses for strangers to inspect your property.
No need to pay for repairs; we purchase properties as-is and handle the repair costs.
Receiving an offer from us does not obligate you to sell; the decision is yours.
No agent commissions to worry about since we are direct buyers.
We cover all closing costs, ensuring you don't spend money when selling your home.

Need to sell now? Give us a call at 866-333-8377.
Are you significantly behind on payments or facing foreclosure with no equity left? Don't worry; we can still purchase your house!
Receive a written, no-obligation cash offer from us.
Selling your property to BiggerEquity is a quick and straightforward process. Once we reach an agreement on the transaction terms, we can close within a few days.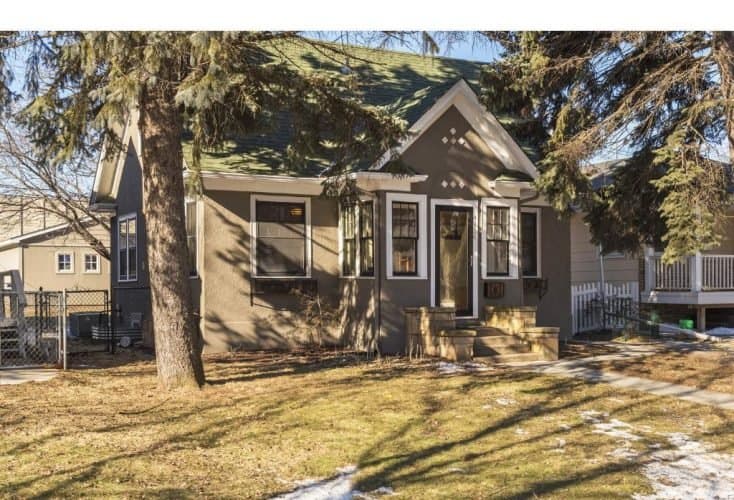 We Buy Houses no Matter the Situation. Sell your House Quickly for Cash!We purchase houses regardless of the circumstances. Sell your home for cash quickly!
Get in touch with us today to begin the process, and we'll take care of the rest. Many people who choose to work with us often have their homes sold within 7 days. Unlike real estate agents or realtors who list houses on the Saint Louis Park, Minnesota market and typically charge around 6% of the sale price as commission, we are professional home buyers in Saint Louis Park, Minnesota who will purchase your property directly from you once we come to an agreement, and you accept our offer. If your house meets our criteria, we can provide you with an offer in as little as 24 hours.
We purchase properties throughout Saint Louis Park, Minnesota, and provide cash payments!
For over 6 years, we have been acquiring countless homes in Saint Louis Park, establishing ourselves as one of the largest home buyers in the area and across the United States. Regardless of your Saint Louis Park home's condition, we are prepared to purchase it. Contact us today for a free assessment and a speedy cash offer on your Saint Louis Park property!
At BiggerEquity, our core values, culture, and mission are of utmost importance. We have a dedicated team of professionals working diligently to quickly sell your property and others for the best prices. For BUYERS, we offer the simplest and quickest way to discover their dream homes at the most affordable prices. Our goal is to keep our clients informed throughout every step of the transaction.
We have the necessary funds available to purchase your house immediately. Contact us today to express your interest in selling, and we will help you resolve your housing issues.
"
Sell your Home for Cash!
BiggerEquity offers the ideal solution for selling your Saint Louis Park house quickly. We have the necessary resources to facilitate the fast sale of your property, even if it's in a state of disrepair, allowing you to move forward with other aspects of your life.
Obtaining a cash offer for your Saint Louis Park property is a straightforward and swift process. You can reach out to us by phone today to initiate the process, or you can complete the form below. After evaluating your property, we will provide you with an offer in 25 minutes or less.
Here are some key points you should be aware of when selling your property to us:
We don't charge commissions, so the cash offer we provide is what you'll receive without any deductions. Isn't that great?
You won't need to spend any money on repairs to make your house more appealing to buyers. We'll take care of that, allowing you to treat yourself.
Your wish is our command. When would you like to receive your check? We can make it happen in less than 14 days! How's that for assurance?
What Are the Consequences of Not Paying Property Taxes in Saint Louis Park, Minnesota?
Honestly, there isn't a one-size-fits-all answer to this question because several factors come into play. However, if you provide specific details about your situation, we can offer you relevant information to help you navigate it. Alternatively, why not consider selling your home to us and eliminate any worries about property taxes for good?
In cases where homeowners consistently fail to pay their property taxes, the county has the authority to sell the property to someone else. This action is often taken when it becomes clear that property taxes are not being paid as required. Counties typically use property tax revenue to fund essential services like road maintenance and firefighting in the neighborhood. If you fail to pay your property taxes, the county may decide to sell your property to someone else.
Usually, you have until the end of the tax year to redeem your house and clear the tax lien. However, if a buyer comes forward with a cash offer for your home, the county may choose to accept it. It's important to note that you won't receive any of the money from the county in this scenario. We've encountered homeowners who were confident that such a situation could never happen to them until they found themselves facing eviction in rather embarrassing circumstances.
We Buy Houses in Minnesota …
With a current population of 5,489,594 and continuing growth, the timing is ideal to sell your house in Minnesota.

Minnesota has a long history of home sales dating back to its establishment in 1858.

Lawmakers in Saint Paul, the capital of Minnesota, consistently enact new legislation in Congress aimed at saving homeowners money when selling their homes. This commitment to homeowner benefits has been a tradition in the capital city of Saint Paul since 1849.

Minnesota boasts a vast land area of 52,800 square miles, offering a wide array of houses for sale.

The initial step in selling a house involves a Purchase Agreement, a vital document that outlines the terms between the Buyer and the Seller. Each state has an official residential purchase agreement, and you can find Minnesota's official document on the Minnesota Realtor Board's website.

Here's a fun fact: Minnesota is home to the largest mall in the United States, known as the 'Mall of America.'

To explore more about the state of Minnesota, visit the Minnesota webpage [link]. For additional demographic information about Minnesota, check out the State Page of Minnesota.

Sell Your House Quickly in Saint Louis Park, Minnesota

The city of Saint Louis Park is located in Hennepin County. You can visit the official Saint Louis Park website by following this link: Saint Louis Park. For more demographic information about Saint Louis Park, please check out the City Page of Saint Louis Park. Saint Louis Park is associated with the following zip codes: 55426 and 55416. The coordinates for Saint Louis Park are approximately 44.9488 latitude and -93.3650 longitude. We also purchase properties in other areas of Hennepin County, including cities like Bloomington, Brooklyn Center, Brooklyn Park, and their surrounding areas.