A Fast Way to Sell your Home in Elk Grove, California.
Have you decided to sell your property quickly in Elk Grove? We are ready to make a fair all cash offer on your house regardless of its location in Elk Grove or whether it is a condo, an old house, or a brand new home that is part of a recent residential development.
Listing your home could mean you will have to wait for months before a qualified buyer comes around. Instead of waiting this long, we can buy your California house from you today. We will buy your house very quickly for cash and take care of all the paperwork. No commissions! No Fees!
EARN SOME MONEY BY REFERRING A FRIEND
Did you sell your house to BiggerEquity in the past? You can earn up to $1,000 from us if you refer any of your friends who wants a cash offer for their homes to us. Learn more about this works here.
What Others Are Saying…
Are you tired of trying conventional real estate options because they are not fast enough?
BiggerEquity buys different categories of houses including commercial and residential houses in Elk Grove in fast and easy ways. Whether it is a fixer-up or in good shape , we purchase your house as is. Owners want to sell their property quickly for a variety of reasons.
Their reasons for wanting to sell their houses may be personal such as the loss of a family member, relocation due to job changes, or financial problems.
Alternatively, the seller may be an investor or a property owner looking to sell off his investment.
Experience a stress-free sale…
Simply sell your home fast – no waiting for months, no listings, no multiple showings…
No pressure to move…
Move at your convenience…
Close for sure…
Focus on acquiring your next home without worrying about contingencies and fall-through plans.
This is among the simplest ways of liquidating your property fast. Do not hesitate to contact us in Elk Grove to receive a quote on your property immediately. You don't have to cover repair expenses and closing costs or pay commissions when we buy your house in Elk Grove. Instead, you will sell to a company that will buy your house for cash no matter the condition and close quickly. Learn more about this company on Biggerequity.com and check out the testimonials of previous sellers.
BiggerEquity provides property-buying services that are flexible. Some are:
We can arrange owner financing. As a property owner, this will help you circumvent high taxes on sales without affecting your return on investment.
We collaborate with property owners to renovate their property.
Collaborating with owners to construct brand new homes.
Here are Innovative Solutions to Selling your House in Elk Grove, California.
Stressful Situation?
We know how stressful life can get when you are trying to sell your house, especially now that the market is not as good as it used to be. Today, selling your house in Elk Grove takes a lot of time and involves a lot of stress.
We offer innovative solutions that can resolve situations that others may walk away from. We have seen it all so no matter how complicated your situation is, you can still sell your house.
Regardless of whether you are dealing with divorce , relocating due to unplanned events, or your mortgage payments have become difficult to keep up with, we can offer you a solution.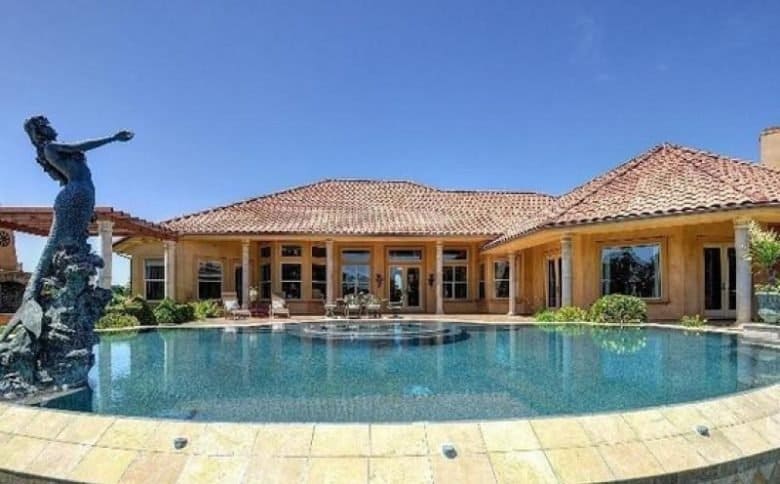 We are Ready to Buy your Elk Grove, California Property. Let us Save you the Time and Money you will Spend if you Sell the Traditional Way.
Do you need a simple way to sell your property without the expenses and hassle that accompany traditional methods of selling? We will be happy to work with you even if you do not wish to sell quickly.
Simple Process – Fair Market Price, Friendly Professionals – Fast Closing.
These are some of the things you'll benefit from by selling to us. We have established a structured process to offer the best solutions for homeowners who are facing hard times, and we can buy your property very fast if you are facing time constraints.
We respect everyone we work with no matter their situation and we are guided by honesty and integrity. We do our best to provide a solution that best fits your situation and we can also recommend another buyer if we can't buy your property.
I am Looking to Sell my Elk Grove, California House Quickly.
Do you want to sell your house quickly in Elk Grove? We are ready to make a fair all-cash offer on your house now!
You may be selling your house for a number of reasons ranging from divorce, an unwanted inheritance, foreclosure, liens, or if your house needs a lot of repairs that you cannot afford. We can still buy your house even if you can't get rid of the rental tenants in it.
We buy California houses no matter the location or price range. We also buy houses in the surrounding areas. Request a cash offer from us today or contact us to find out how we operate.
Avoid Uncertainty and Repair Costs. Sell your House Quickly Today!
Are you asking, "How do I sell my house quickly?" BiggerEquity is your best bet to achieve your goals! We buy homes in Elk Grove and surrounding areas. Unlike real estate agents, our goal is not to list your house. Instead, we are here to buy your house directly from you. We can buy your Elk Grove house for cash and close fast depending on your schedule. You do not have to pay any fees or extra costs when you sell your Elk Grove house to us. You can simply sell your Elk Grove house to us fast in as-is condition.
Like all our past and present clients, we will treat you with respect. We are not intermediaries like mortgage brokers, real estate agents, or contractors. Instead, our aim is to provide quality housing that is affordable for different category of persons. The benefit of the community is our motivation for investing in real estate.
After buying your house, we can use it for a number of things. We renovate some houses we buy and sell them quickly on the retail market, or we put them up for rent or lease purchase. In some other cases, we buy houses and sell them to other contractors or investors who may be interested in re-selling them after extensive renovation. Generally, we invest in different real estate projects across Elk Grove, California.
What is the best approach to selling your house?
You may sell to a real estate agency that will simply list your house for sale and subject you to waiting indefinitely. Alternatively, you could sell your house to an average buyer whose purchasing power is tied to a bank loan that takes forever to process. But if you don't have the patience for all that, just call BiggerEquity at 866-333-8377 right NOW and get your house sold today!
You only think that your house is the worst on the block because you've not seen the things we have! But that's gist for another day; for now, come get your money from us so we can get to work on getting it back in shape for the next owner. Our hotline: 866-333-8377.
One more advantage of selling your house to us is that we will never disappoint you because our purchasing power is independent of loans, bank approvals, and 3rd parties. We have our own money and sincerely want you to have some of it ASAP.
Can your ugly property in Elk Grove, California be sold fast?
The answer to your question is yes! We have bought much more ugly properties from homeowners in Elk Grove, so your property will not be the first.
You need not to worry yourself about the condition of your house. We'll pay out instant cash and buy it out regardless of its condition.
No extra charges, No hidden costs, No Hassle!
We Buy Houses in California …
With a current population of 39,144,818 and growing, it's the perfect time to sell your house in California.
Since the beginning of time in 1850, folks have been selling their homes in California
Lawmakers in Sacramento, the capital of California, are always coming up with new laws in congress in order to save you money when selling your home.
Since 1854, Sacramento the capital of California, people have been selling their homes.
Can you believe California is 97200 square miles? Houses for sale galore!
The first step in selling a house is a Purchase Agreement between the Buyer & the Seller. Each state has an Official residential purchase agreement. In order to find the official document for use, visit the California realtor board page.
Fun Fact: Los Angeles is the second most populated city in the united states with almost 4 million residents!
Visit the California by following the link, California.
Check out the State Page of California for additional demographic information for California.
Sell My House Fast in Elk Grove California
The city of Elk Grove is considered to part of Sacramento county.
Visit the Elk Grove by following the link, Elk Grove.
Check out the City Page of Elk Grove for additional demographic information for Elk Grove.
Elk Grove is associated with these zipcodes: 95757, 95758, 95624, 95759
The coordinates for Elk Grove are: 38.4160 latitude and -121.3841 longitude.
We buy in Sacramento, in cities like Citrus Heights, Folsom, Galt and their surrounding areas.