At BiggerEquity, we pride ourselves on being the fastest house buyers around. We provide fair cash offers that take the stress out of selling your home.
We receive numerous calls from homeowners asking, 'Can you help me sell my house fast?' These homeowners have various reasons for needing to sell quickly, such as dealing with the death of a loved one, relocation, foreclosure, tax sales, divorce, job loss, property damage, troublesome tenants, and more.
BiggerEquity is a Wisconsin-based company that specializes in providing real estate solutions to homeowners. We purchase homes directly from homeowners, aiming to simplify and expedite the sale process. With over 6 years of experience in the Wisconsin real estate market, our team is well-equipped to assist you.
Contact us today to receive a fair cash offer for your house. We buy houses in any condition, and you won't have to worry about making repairs. Let us help you move forward.
What Others Are Saying…
We Buy Houses in Fitchburg, Wisconsin. Let US Buy your House Today!
BiggerEquity offers an alternative to traditional real estate companies, catering to homeowners who are willing to sell their homes slightly below market value in exchange for avoiding the stress and expenses associated with inspections, realtor fees, open houses, and repair costs. Many sellers find themselves in situations where they need to sell their homes quickly. Waiting for a sale through the MLS is often not an option for those facing foreclosure, bankruptcy, or dealing with inherited property. We purchase homes in as-is condition and provide cash to the seller. Additionally, we offer flexible closing timelines that suit the seller's convenience.
Our mission is to simplify the home selling process for homeowners who want to sell quickly without the complexities of working with realtors, covering repair costs, or enduring long waiting periods. Contact us at 866-333-8377 or via email today to sell your home for the best price. We will guide you through the entire sales process.
You can bypass the stress associated with waiting for potential buyers to secure bank approvals or spending money on home repairs before achieving a quick sale in Wisconsin. When you sell your Fitchburg house to us, you won't have to worry about closing fees or endure unnecessary stress. Simply complete the form below to sell your house fast. Filling out the form does not obligate you to sell to us. Alternatively, you can call us today to expedite the sale of your Fitchburg house.
Are you in need of a fast home sale? You're not alone; many homeowners in your situation reach out to us regularly.
Allow us to provide you with a no-obligation cash offer for your house right away! The necessary paperwork will be managed by an Escrow company, and you can expect to receive full payment in just a matter of days!
No need to list your home; we are prepared to purchase your Fitchburg, Wisconsin property swiftly.
Do you need to sell your house quickly in Fitchburg? No matter your reason for selling, we're interested in purchasing your Fitchburg property for cash, taking over your mortgage, or offering you an equity payment plan. If none of these options suit your needs, we can create a custom solution tailored specifically to you. When you work with BiggerEquity, you can sell your Fitchburg house in as little as 1 hour without the uncertainties associated with selling through traditional realtors.
Unlike real estate agents, we're not here to list your home. We are experienced home buyers looking to acquire homes in Wisconsin. We buy all types of homes in all areas of Wisconsin, regardless of the price range. Whether your home is in perfect condition, needs repairs, or isn't the most attractive, we're interested. Whether you own a single-family home, multi-family home, or condo, we want to help. If you're flexible on price and your home meets our One-Hour Rapid Home Purchase Program" requirements, we'll make you a quick and fair offer for your Fitchburg home within one hour, no matter your reason for selling.
To find out if your Fitchburg, Wisconsin home qualifies for our Rapid Home Purchase Program, please complete the Confidential Online Seller Questionnaire below. Provide us with all the relevant information about your Fitchburg property and your reason for selling, and we'll promptly assess if your home qualifies. If it does, we'll arrange to inspect your property and make an on-the-spot offer to buy it.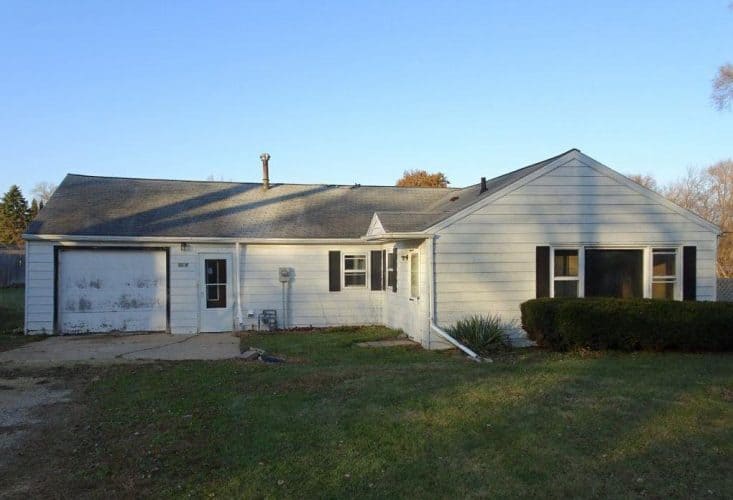 We would like to present you with a fair cash offer to purchase your house in Fitchburg, Wisconsin.
Do you need to sell your house because you are moving? Need to stop foreclosure? Are you far behind on your mortgage payments? Got liens issues? You can put a stop to all that today! We can make you an offer for your house in Fitchburg right way irrespective of its condition.
Regardless of whether you still live in the house you want to sell, have tenants occupying it, or if your house is in terrible shape; we can help you just like we have helped numerous homeowners who were owning liens, downsizing, looking to sell a vacant house, or having a hard time selling. It does not matter if your house is damaged by fire, in need of major repairs, or occupied by problem tenants, we will get you sorted. We will not pressure you at all; all we want is to find a solution to your problem.
We are ready to make a fair cash offer on your house and close at a time of your choosing if you have decided to sell your house.
Do you need help to sell your home quickly?
BiggerEquity specializes in the rapid purchase of houses throughout Wisconsin and across the country. We are committed to providing fair prices and excellent customer service. Our home selling process is secure, efficient, and hassle-free. When you choose to sell your house quickly to us, we will guide you through every step of the process.
Selling your home quickly is not just a possibility; it's a reality. Contact us today, and within 24 hours, we will provide you with a cash offer for your house. BiggerEquity has a track record of satisfying customers nationwide, and we will ensure a smooth transaction. We will transfer the payment for your home to your bank account and allow you to select a convenient closing date.
What is the best approach to selling your house?
Selling your house can be a time-consuming and uncertain process if you go through traditional channels like real estate agencies or rely on buyers who need bank loans. However, with BiggerEquity, you have a faster and more reliable option.
Call us now at 866-333-8377 to get your house sold today! You may think your house is in bad shape, but we've seen it all, and we're here to make you a fair offer and take it off your hands. We'll even work on restoring it for the next owner.Our hotline:866-333-8377.
Another advantage of selling to us is that we have our own funds, so you won't have to worry about loan approvals or third parties. Your money is waiting for you, and we want to make sure you get it as soon as possible.
If you need to sell your Fitchburg, Wisconsin house quickly this week, we're here to help, and we're your last resort.
If you've already made the decision to sell your house, you've taken the first step by contacting the primary source for purchasing homes. We buy houses in any condition and do so quickly. If you're ready to sell your house, please fill out our form today or call 866-333-8377, and consider your house sold. We offer top dollar for your property and will purchase it in full, allowing you time to continue residing there until you're prepared to move out. Whether you own a problematic rental, inherited property, are going through a transfer, divorce, foreclosure, or own a house in any condition, even if it's condemned, we're interested in buying it and will pay you in cash.
If you've faced severe rejection and are considering giving up, your days of distress are over because we'll purchase your house and provide you with cash as soon as you need it. Congratulations!
The best part is that once you accept our offer, you'll receive the money directly in your account. There's a good chance the company will cover any additional costs involved and promptly handle the necessary paperwork.
Get a Guaranteed Cash Offer and Sell Your House Quickly!
Are you Looking to Sell your Home in Fitchburg Quickly? We are reputable real estate investors based in Fitchburg who buy homes for cash regardless of the condition of your home. We have the financing and expertise to buy your house and that of any other homeowners who need to sell fast.
BiggerEquity is in business to help home sellers in any way possible. BiggerEquity is committed to the task of providing an exceptional experience in all our real estate transactions. The quality of customer experience is important to us.
We can take care of all that! Fill out your email and phone number, then answer these basic questions to receive a no-obligation cash offer from us in as little as 24 hours.
We Buy Houses in Wisconsin …
With a current population of 5,771,337 and growing, it's the perfect time to sell your house in

Wisconsin

.

Since the beginning of time in 1848, folks have been selling their homes in Wisconsin

Lawmakers in Madison, the capital of Wisconsin, are always coming up with new laws in congress in order to save you money when selling your home.

Since 1838, Madison the capital of Wisconsin, people have been selling their homes.

Can you believe Wisconsin is 68700 square miles? Houses for sale galore!

The first step in selling a house is a Purchase Agreement between the Buyer & the Seller. Each state has an Official

residential purchase agreement

. In order to find the official document for use, visit the Wisconsin realtor board page.

Fun Fact: All the natural lakes in the state of Wisconsin resulted from glaciers

Visit the Wisconsin by following the link,

Wisconsin

.

Check out the State Page of

Wisconsin

for additional demographic information for Wisconsin.
Sell My House Fast in Fitchburg Wisconsin
The city of Fitchburg is considered to part of Dane county.

Visit the Fitchburg by following the link,

Fitchburg

.

Check out the City Page of

Fitchburg

for additional demographic information for Fitchburg.

Fitchburg is associated with these zipcodes: 53575, 53719, 53711, 53713

The coordinates for Fitchburg are: 42.9859 latitude and -89.4255 longitude.

We buy in Dane, in cities like

Madison

,

Sun Prairie

and their surrounding areas.