No one buys houses faster than BiggerEquity. We give fair cash offers without stressing you out.
You can only imagine the flood of phone calls we receive from homeowners asking questions like: "Can you help me to sell my house fast?". And their reasons for wanting us to buy their house fast vary from one homeowner to another. For example, issues arising from the death of a loved one, the need to relocate, a foreclosure , tax sales, divorce , job loss, house damages, bad tenants, etc.
BiggerEquity is a Wisconsin company that provides real estate solutions to homeowners. We buy homes directly from homeowners with the aim of making the sale easy and as fast as possible. Our team has over 6 years of experience in the Wisconsin real estate sector.
Contact us to receive a FAIR CASH OFFER for your house today! We buy houses in any condition and you don't have to pay for repairs. Let us help you move on.
What Others Are Saying…
We Buy Houses in Fitchburg, Wisconsin. Let US Buy your House Today!
Unlike conventional realty companies, BiggerEquity provides an option for homeowners who do not mind selling their homes for a little less than its market value as a means of avoiding the stress and expenses of endless inspections, realtor fees, open houses and repair costs. The situation of many sellers demands that they sell their homes quickly. Waiting to sell their homes on the MLS is hardly an option for persons facing foreclosure, bankruptcy, or dealing with inherited property. We buy the houses of persons in such situations as-is and pay them cash. In addition, we close at a time that is convenient for the seller.
We are on a mission to make things easy for homeowners looking to sell their homes quickly without going through the trouble of working with realtors, paying for repairs, or waiting for many months before getting their homes sold. Contact us on 866-333-8377 or email today to sell your home for the best price. We will guide you through the entire process of the sale.
You can avoid the stress of going through the long process involved in waiting for potential buyers to get bank approvals, or spending money on home repairs before you can sell your house quickly in Wisconsin. By selling your Fitchburg house to us, you won't have to worry about closing fees or experience any stress. Simply fill out the form below to sell your house fast . Filling out the form does not put you under any commitment to sell to us at all. Alternatively, you can just give us a call today and get your Fitchburg house sold quickly.
Do you need to sell your house quickly? Countless homeowners in your situation come to us all the time.
Let us make a no-obligation cash offer on your house now!
The paperwork will be taken care of by an Escrow company.
Receive full payment in a matter of days!
You don't have to List your Home; We are Ready to Buy your Home in Fitchburg, Wisconsin Quickly.
Do you need to sell your house quickly in Fitchburg? No matter your reason for wanting to sell, we would like to buy your house in Fitchburg for cash, take over your mortgage, or pay you the equity on your property over a period. If any of these options does not work for you, we can offer you a custom solution that is specifically tailored to meet your needs. Work with BiggerEquity today to sell your house in Fitchburg within 1 hour without worrying about the uncertainties you will have to endure by selling with realtors.
Unlike real estate agents, our focus is not to list your home. Instead, we are expert home buyers looking to buy homes like yours in Wisconsin. We buy all kinds of homes in all parts of Wisconsin no matter the price range. We would like to buy your home whether it is in perfect condition, in bad shape, ugly or whether you own a single-family home, multi-family home, or a condo. If you are flexible on price terms and your home meets the requirements of our One-Hour "Rapid Home Purchase Program," we will make you a quick and fair offer for your home in Fitchburg within one hour irrespective of your reason for selling your house.
Simply fill out the Confidential Online Seller Questionnaire below to discover if your home in Fitchburg, Wisconsin meets the requirements of our Rapid Home Purchase Program. Kindly provide us with all the relevant information about your Fitchburg, Wisconsin home as well as your reason for selling your home and we will contact you fast with information on whether your house qualifies. After this, we will make arrangements to come over and inspect your property then make an offer to buy it while we are still there if your home qualifies.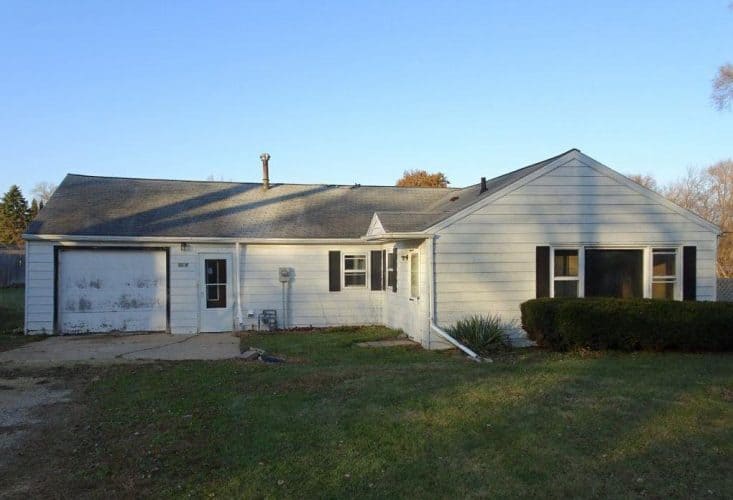 We would Like to Make you a Fair Cash Offer to Buy your House in Fitchburg, Wisconsin.
Do you need to sell your house because you are moving? Need to stop foreclosure? Are you far behind on your mortgage payments? Got liens issues? You can put a stop to all that today! We can make you an offer for your house in Fitchburg right way irrespective of its condition.
Regardless of whether you still live in the house you want to sell, have tenants occupying it, or if your house is in terrible shape; we can help you just like we have helped numerous homeowners who were owning liens, downsizing, looking to sell a vacant house, or having a hard time selling. It does not matter if your house is damaged by fire, in need of major repairs, or occupied by problem tenants, we will get you sorted. We will not pressure you at all; all we want is to find a solution to your problem.
We are ready to make a fair cash offer on your house and close at a time of your choosing if you have decided to sell your house.
Do you need help to sell your home quickly?
BiggerEquity will buy your house fast. We specialize in buying houses in Wisconsin and all parts of the country for a fair price and through a fast process. We buy houses for cash and offer the best customer service you will find on the market today.
Our process of selling homes is safe, secure, and efficient. We remain number 1 at delivering a smooth and enjoyable home sale experience in Fitchburg. You are assured of a hitch-free process when you sell your house fast to us and we will be there to guide you and provide the support you need at every stage
Selling your home fast is not a myth. Contact us today and we will prove this to you by making you a cash offer for your house within 24 hours. BiggerEquity has satisfied the needs of customers from all parts of the nation and they can testify to the quality of our service. We will transfer the payment for your home to your bank account and have you choose a convenient closing date.
What is the best approach to selling your house?
You may sell to a real estate agency that will simply list your house for sale and subject you to waiting indefinitely. Alternatively, you could sell your house to an average buyer whose purchasing power is tied to a bank loan that takes forever to process. But if you don't have the patience for all that, just call BiggerEquity at 866-333-8377 right NOW and get your house sold today!
You only think that your house is the worst on the block because you've not seen the things we have! But that's gist for another day; for now, come get your money from us so we can get to work on getting it back in shape for the next owner. Our hotline: 866-333-8377.
One more advantage of selling your house to us is that we will never disappoint you because our purchasing power is independent of loans, bank approvals, and 3rd parties. We have our own money and sincerely want you to have some of it ASAP.
We are your last resort if you must sell your Fitchburg, Wisconsin house fast this week.
By calling the main source for purchasing, you've already taken action. We buy houses of any condition fast. If your decision on selling your house has been made, kindly fill out our form today or call 866-333-8377 and consider it sold. We will pay you top dollar for your house. We will buy your house completely and will give you time to reside therein till you're ready to move out. If you own a bad rental, inherited property, transfer, divorce, foreclosure, pretty or a condemned house, we'll buy it and we pay you in cash.
You may have been turned down severely and feel like giving up already. Your sad days are over with us because we will buy your house and give you cash in hand as soon as you want. Congratulations!!!!!
The best part is that, after you agree to the offer you get money straight in your account. Chances are that the company will absorb the extra cost involved and then will immediately request for the paperwork.
Receive a Guaranteed Cash Offer and Sell your House Fast!
Are you Looking to Sell your Home in Fitchburg Quickly? We are reputable real estate investors based in Fitchburg who buy homes for cash regardless of the condition of your home. We have the financing and expertise to buy your house and that of any other homeowners who need to sell fast.
BiggerEquity is in business to help home sellers in any way possible. BiggerEquity is committed to the task of providing an exceptional experience in all our real estate transactions. The quality of customer experience is important to us.
We can take care of all that! Fill out your email and phone number, then answer these basic questions to receive a no-obligation cash offer from us in as little as 24 hours.
We Buy Houses in Wisconsin …
With a current population of 5,771,337 and growing, it's the perfect time to sell your house in Wisconsin.
Since the beginning of time in 1848, folks have been selling their homes in Wisconsin
Lawmakers in Madison, the capital of Wisconsin, are always coming up with new laws in congress in order to save you money when selling your home.
Since 1838, Madison the capital of Wisconsin, people have been selling their homes.
Can you believe Wisconsin is 68700 square miles? Houses for sale galore!
The first step in selling a house is a Purchase Agreement between the Buyer & the Seller. Each state has an Official residential purchase agreement. In order to find the official document for use, visit the Wisconsin realtor board page.
Fun Fact: All the natural lakes in the state of Wisconsin resulted from glaciers
Visit the Wisconsin by following the link, Wisconsin.
Check out the State Page of Wisconsin for additional demographic information for Wisconsin.
Sell My House Fast in Fitchburg Wisconsin
The city of Fitchburg is considered to part of Dane county.
Visit the Fitchburg by following the link, Fitchburg.
Check out the City Page of Fitchburg for additional demographic information for Fitchburg.
Fitchburg is associated with these zipcodes: 53575, 53719, 53711, 53713
The coordinates for Fitchburg are: 42.9859 latitude and -89.4255 longitude.
We buy in Dane, in cities like Madison, Sun Prairie and their surrounding areas.