Exploring Hassle-Free Alternatives for Selling Your House
Dealing with foreclosure, going through a divorce, facing a problematic rent arrangement, or coping with the loss of a loved one? Regardless of your situation, our primary goal is to assist all homeowners in Eau Claire and its surrounding areas in selling their houses quickly and without stress. Preparing a house for sale can consume a significant amount of your valuable time. Instead of diverting time that could be better help on other productive activities towards preparing your Eau Claire home for sale, simply get in touch with us today, and we will purchase your house as-is for a cash payment.
We leverage our network of cash investors to purchase houses directly for cash. We do not involve agents who may pressure you into selling. Instead, we present you with a cash offer that you are free to accept or decline. You won't have to endure the stress associated with selling through agents or dealing with bank loans.
Receive a fair all-cash offer for your house from BiggerEquity in as little as 24 hours after providing us with details about your property. Fill out the form below to sell your house and close on your terms.
What Others Are Saying…
Do you worry about how to sell your house in Eau Claire, Wisconsin? Worry no more! BiggerEquity is here to help you.
Are you looking to quickly sell your inherited house for cash? We can help make that a reality! It doesn't matter if you're still in the probate process; simply reach out to us today to explore the available advantages of selling your property for cash and guide you through the entire selling process.
We're real estate investors based in Wisconsin, specializing in assisting homeowners in quick selling their properties rapidly, without the hassle of extensive repairs. We're equipped to provide relief to individuals facing foreclosure or managing double payments due to relocation. Furthermore, we're ready to buy houses for cash from those seeking a speedy sale.
Our property purchasing extends throughout Wisconsin. Obtain a cash offer from us today! Additionally, we offer innovative solutions to address your situation, whether your property is in excellent condition or requires significant repairs. Moreover, we cover the repair expenses, sparing you from the financial burden."
Are you in need of a fast house sale? Rest assured, many homeowners facing your circumstances turn to us regularly.
Let us make a no-obligation cash offer on your house now!
The paperwork will be taken care of by an Escrow company.
Receive full payment in a matter of days!
Do you want to sell your house quickly, regardless of its condition? We're prepared to make an offer!
BiggerEquity is a network of experienced real estate investors operating in Wisconsin. Our investors are prepared to extend cash offers for your property promptly and work with you to close the deal within a matter of days. We are undeterred by homes that require extensive repairs, properties entangled in probate issues, or situations where you simply want to divest yourself of the property quickly. As the leading house buyers in Wisconsin, you can always rely on us to present you with the best offers and equitable deals.
We are Willing to Buy your House Regardless of the Circumstances, such as:
Needing to relocate due to a job transfer.
Dealing with water or fire damage.
Navigating pre-foreclosure challenges.
Facing severe delinquency in mortgage payments.
Owning property in a less desirable neighborhood.
Coping with structural or environmental issues.
Accepting our offer to purchase your house allows you to sidestep the uncertainties associated with traditional realtor sales. You won't have to constantly ponder when or if your house will sell or how much you'll get from the sale.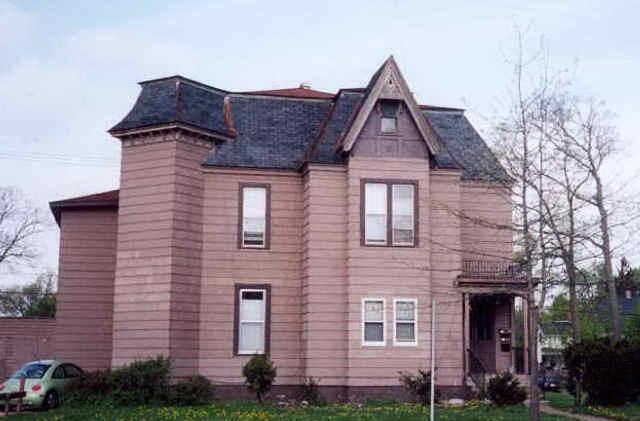 SELL YOUR HOUSE QUICKLY. WE BUY HOUSES FOR CASH IN Eau Claire, Wisconsin. Discover the Fastest Way to Sell Your Property!
Contemplating, 'Should I sell my house fast?' is a decision that merits careful consideration. Several factors come into play, including your unique situation, financial stability, time constraints, mortgage status (especially if you're behind on payments), and the urgency of circumstances like foreclosure or divorce. Whether you've recently inherited a property or are grappling with affordability issues, a thoughtful evaluation is crucial.
The good news is, we specialize in swift home purchases, irrespective of repair needs. With us, you can expedite your house sale and receive payment within a week. If you're in Eau Claire, Wisconsin, and need to sell your house quickly, you're in the right place.
Our streamlined process not only saves you valuable time but also spares you from repair expenses and the hassle of prepping your home for the market. We handle everything, allowing you to sell your house as-is.
Sell Your Eau Claire, Wisconsin House Fast in 'As-Is' Condition – We're Quick Home Buyers!
Eau Claire is teeming with companies that offer quick home purchases, but we stand out because we prioritize your needs and provide cash offers for a swift resolution. Our core mission is to help you overcome your real estate challenges with speed and convenience.
Our ethical approach means we make fair offers based on your home's value. You have complete freedom to decide whether to proceed with us, free from any pressure or haste. We aim to create a win-win situation for everyone involved. You won't need to cover any repair costs for your home; we'll take care of that. Since we're purchasing your house fast for cash and covering repair expenses, our offer may not match the full market price, but it will be fair. If this aligns with your goals, we're here to proceed; if not, we can recommend reputable agents for a traditional listing.
Feel free to reach out or complete the form if you have any questions or concerns. We're ready to answer your inquiries and present an offer within an hour of your contact.
Sell your home in Eau Claire, Wisconsin quickly and in its current condition. We are recognized as one of the top 'We Buy Ugly Houses Companies' in Eau Claire, Wisconsin.
Our company specializes in fast home purchases in Eau Claire, even if your house is less than attractive. If you're a homeowner with an ugly house, we can close the deal in as little as one week. Many homeowners prefer selling to local home buyers because it allows them to sell their homes within 7 days, avoiding closing costs and additional fees. We have the resources to close on your timeline, typically within a week or up to 10 business days in Eau Claire. Contact us today to sell your house fast!
Selling your house as-is to a cash buyer can be a new experience, and we've done our research on 'we buy ugly homes' companies and cash home buyers to provide you with valuable insights. You may encounter challenges when selling your Eau Claire house as-is, especially if it's your first time dealing with an immediate cash offer. Keep reading to learn more, or connect with an expert who can guide you through the process of selling your house to an investor, hassle-free. We have an effective strategy to attract local investors to bid on your property, regardless of its condition, ensuring you get competitive offers and the best price for your home.
By selling your house as-is to a house flipper, you can avoid paying fees and closing costs. We can help you navigate this process, ensuring a quick and easy sale of your property without wasting time or energy. Selling your home can also be a solution to foreclosure or divorce. If you've inherited a property, selling it for cash can be a quick way to liquidate your asset. Even if your home has been badly damaged by fire, there are real estate investment companies willing to purchase it, offering a viable option for homeowners struggling to sell fire-damaged properties.
We buy houses regardless of their condition, location, or price range. Get a cash offer for your home today!
Why Work with a Real Estate Investor?
There are several advantages to working with a real estate investor, including:
No commissions
No delays due to loan approvals
No stress
No need for agents
No closing and repair costs
No multiple showings or waiting for months to find a buyer
You don't have to worry about updating your payments before selling your home to a real estate investor, and you can avoid the stress of selling it yourself.
BiggerEquity is here to help you with your real estate problems. If you're struggling to sell a vacant or run-down property on the local market, you can sell it directly to us. This method is fast, simple, and cost-effective.
Contact us for a free quote on the same day you reach out, and enjoy fast closing dates. We buy property "as-is" for a fair price in a fast, simple, and efficient way.
Receive a Rapid Cash Offer for Your Home Today. Discover its Value with No Obligation.
BiggerEquity is a team of experienced real estate investors based in Eau Claire, dedicated to purchasing homes from homeowners in various situations. Whether you're facing foreclosure, can't afford repairs, or want to sell an estate or vacant property, we are here to assist you.
Our mission goes beyond buying houses as we take pride in revitalizing deteriorating properties, transforming them into clean and attractive homes. We are committed to meeting the needs of new homeowners, enhancing the overall housing quality in the community, and increasing property values throughout the neighborhood.
In addition to purchasing homes in any condition, we actively seek ways to contribute value to the Eau Claire communities. Our efforts in renovating properties in these areas not only improve housing quality but also enhance the overall appeal of the neighborhoods.
We Buy Houses in Wisconsin …
With a current population of 5,771,337 and growing, it's the perfect time to sell your house in

Wisconsin

.

Since the beginning of time in 1848, folks have been selling their homes in Wisconsin

Lawmakers in Madison, the capital of Wisconsin, are always coming up with new laws in congress in order to save you money when selling your home.

Since 1838, Madison the capital of Wisconsin, people have been selling their homes.

Can you believe Wisconsin is 68700 square miles? Houses for sale galore!

The first step in selling a house is a Purchase Agreement between the Buyer & the Seller. Each state has an Official

residential purchase agreement

. In order to find the official document for use, visit the Wisconsin realtor board page.

Fun Fact: All the natural lakes in the state of Wisconsin resulted from glaciers

Visit the Wisconsin by following the link,

Wisconsin

.

Check out the State Page of

Wisconsin

for additional demographic information for Wisconsin.
Sell My House Fast in Eau Claire Wisconsin
The city of Eau Claire is considered to part of Eau Claire county.

Visit the Eau Claire by following the link,

Eau Claire

.

Check out the City Page of

Eau Claire

for additional demographic information for Eau Claire.

Eau Claire is associated with these zipcodes: 54703, 54701, 54702

The coordinates for Eau Claire are: 44.8202 latitude and -91.4948 longitude.

We buy in Eau Claire, in cities like and their surrounding areas.