WE WANT TO BUY YOUR UGLY HOUSE | HERE IS AN ALTERNATIVE WAY TO SELL YOUR HOME QUICKLY
Many homeowners worry about how to free themselves from the burden of unwanted mortgage so they come to us for advice on how to solve this problem. While selling your house for cash might be very tempting at the moment, it may not be the most practical solution to your problem because factors like the mortgage amount have to be considered. More practical options that are mutually beneficial to the buyer and the seller such as Subject-To property transfer might be better alternatives.
How Subject-To property transfer arrangement works is simple. In such an agreement, the seller transfers the deed of the property to the buyer and the buyer takes possession of the property and becomes subject to the seller's mortgage payment instead of paying cash remittance. Both the buyer and the seller benefit from this kind of arrangement because while the buyer takes possession of the property without having to take a loan from any financial institution. The seller benefits by not having to bear the burden of mortgage payments that he is unable to handle at the moment. The improved credit score results is one of the biggest benefits the homeowner derives from this transaction since the buyer continues to pay the mortgage and the buyer can sell the house fast and breaks free from the cost of repairs.
Subject-To agreements have attractive benefits for the seller and the buyer but there are some risks that should be carefully considered before committing to a Subject-To agreement. Firstly, upon learning about the deed of transfer on the property, the mortgage lender may demand the immediate payment of the loan (in full). Secondly, if the buyer falls behind on the mortgage payments, the lien holder may move for foreclosure or repossession immediately and this will negatively affect the buyer's credit rating. However, incidents like these rarely occur.
What Others Are Saying…
We will Buy your House Irrespective of your Situation, the Condition of your House, or how Much Time you have Left.
For many years, we have assisted homeowners who want to sell their homes for all kinds of reasons. Let us help you break free from the headache of selling your house yourself so that you can focus on things that are important to you. You do not have to deal with any complicated paperwork when you work with us; we will take care of all paperwork. Additionally, you do not have to cover any repair costs, or closing costs regardless of whether your house is in good or bad condition.
We are interested in buying your property for cash to help you break free from the burden it has become to you. We have the funds and human resource to make a fair cash offer on your property right away.
Most of the sellers we work with are persons in distressed situations who need to sell off their property quickly but lack the time to get it ready to sell on the market. If this is your situation, contact us today now to get a fair cash offer and sell your house without hassle.
Selling your house with a realtor has many downsides. Some of them are:
Identifying and enlisting the services of a reliable agent that will sell your Lakewood house within the timeframe you have.
Agreeing to terms that bind you to a particular realtor for a certain period without any certainty that your house will be sold.
You have to deal with a series of complicated paperwork.
Paperwork being shuffled from potential buyers to the realtor, then to you; and back.
Need cash for your house urgently? Well, congratulations! We buy houses fast!!!
BiggerEquity offers the best real estate solutions in Colorado for those looking to sell their house fast for cash. We can help you if you own a house you no longer want, a house you cannot afford, or an inherited property you do not want. Whether you are facing foreclosure, rental problems, mortgage issues, downsizing because you are planning your retirement and intend to move from your neighborhood, or you simply do not want to deal with all the fuss and stress of real estate agents. Regardless of the condition of your house or your situation, BiggerEquity provides a quick and easy solution to your real estate problems. We have been in the industry for over 6 years. In all this time, we have gathered the experience to ensure your home sale goes smoothly. We possess the financial means to buy your home immediately and close at a time of your choosing.
Transparency is the principle upon which BiggerEquity is founded and we are always on standby to answer every time you call. We keep all our offers transparent, pay you in advance, and allow you to pick a closing date that works for you.
Give us a call today to receive a no-obligation cash offer from us in 24 hours or less. It totally up to you to decide whether you want to go on to the next stage with us.
We Are Willing to Help You
Will a real estate agent be able to sell your house even if it does not look like the houses on HGTV? Usually, the answer is NO! Real estate agents are hardly interested in houses that need repairs. We know this because people they turn down call us very often to enquire if we buy houses that need renovation or repairs. Rather than contacting agents and waiting for months before finding a buyer, contact us today. We buy even the houses that are unwanted by real estate agents.
If retaining the house puts you in a fix or it turns out to be a burden to you and your family, we can buy the house from you right away. We buy houses for reasons like these but that is not the limit, we buy for many other reasons too.
We are ready to buy your house for cash in Lakewood. If you are looking to sell your house fast or at a time of your choosing without paying for commissions or repair costs, simply fill out the form above to receive a no-obligation all cash offer for your home from us today.
Sell your property as fast as you need to sell it.
BiggerEquity is a unique home buyer. Get a fair all-cash offer from us in as little as 24 hours after you fill out and submit the property information form below. We will buy your house and close according to your schedule. It doesn't matter if your house needs major renovation or whether you can't afford the repairs; we will cover the repair costs so you don't have to worry about a thing. We pay cash for houses in Lakewood and can close within a week since we do not depend on traditional bank financing.
We provide real estate solutions for all categories of property owners no matter their situation. It doesn't matter if you are dealing with an impending foreclosure, the loss of a relative, divorce, or a problematic rental property. We buy houses in all parts of Colorado and neighboring parts. We've got you covered even if your busy schedule will not allow you to get your house ready to sell on the market. Contact us now to sell your house without difficulty.
Multiple options are available to any homeowner who is looking for a quick way to sell a home in the shortest timeframe depending on the needs of the seller. Contact BiggerEquity now or visit our website and fill out the basic information about your property as well as your contact details to receive a free quote on your home from us in as little as 24 hours.
We buy Lakewood, Colorado houses in a jiffy. Try us!
Do you own property that you will like to sell? Let us know about it today and we will make you a fair cash offer for it and have you choose a time that will be most convenient for you to close the sale with us.
BiggerEquity is the best company that buys houses in Lakewood in an effort to help homeowners to sell their homes fast for cash. Our reputation precedes us because we consistently offer unparalleled full home sale service that is hassle-free and exceptionally fast.
We are experts at providing real estate solutions that help homeowners to easily break free from difficult situations like having a property that has become a burden, facing foreclosure, probate, etc.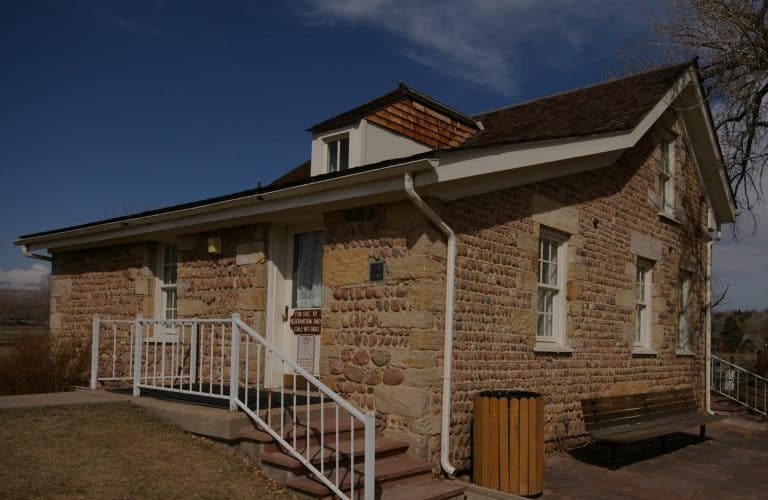 Are you saying, "I Need To Sell My Lakewood, Colorado House Quickly in Lakewood, Colorado?"
Are you looking to sell your house immediately? Perhaps even without stressing about renovating it or paying for repairs? We've got you covered! You can sell us your house right this moment and have cash in your hand quickly regardless of your situation. Even if you are unable to keep up with mortgage payments; you can sell your house to us now and move on.
You do not have to cover repair expenses when selling your house to us. This is not the same as selling through conventional channels because, when selling your house the traditional way, the responsibility of fixing it up rests on you. Let us buy your house AS-IS today. You will not have to spend a penny on cleaning or repairs even if your house has a damaged roof or plumbing system.
Do you need to sell your house in Lakewood, Colorado? Let us make you a fair all-cash offer to buy your house no matter your situation.
A Fast Way to Sell your Home in Lakewood, Colorado.
Have you decided to sell your property quickly in Lakewood? We are ready to make a fair all cash offer on your house regardless of its location in Lakewood or whether it is a condo, an old house, or a brand new home that is part of a recent residential development.
Listing your home could mean you will have to wait for months before a qualified buyer comes around. Instead of waiting this long, we can buy your Colorado house from you today. We will buy your house very quickly for cash and take care of all the paperwork. No commissions! No Fees!
EARN SOME MONEY BY REFERRING A FRIEND
Did you sell your house to BiggerEquity in the past? You can earn up to $1,000 from us if you refer any of your friends who wants a cash offer for their homes to us. Learn more about this works here.
We Buy Houses in Colorado …
With a current population of 5,456,574 and growing, it's the perfect time to sell your house in Colorado.
Since the beginning of time in 1876, folks have been selling their homes in Colorado
Lawmakers in Denver, the capital of Colorado, are always coming up with new laws in congress in order to save you money when selling your home.
Since 1867, Denver the capital of Colorado, people have been selling their homes.
Can you believe Colorado is 153400 square miles? Houses for sale galore!
The first step in selling a house is a Purchase Agreement between the Buyer & the Seller. Each state has an Official residential purchase agreement. In order to find the official document for use, visit the Colorado realtor board page.
Fun Fact: Denver was named Denver City untill 1882.
Visit the Colorado by following the link, Colorado.
Check out the State Page of Colorado for additional demographic information for Colorado.
Sell My House Fast in Lakewood Colorado
The city of Lakewood is considered to part of Jefferson county.
Visit the Lakewood by following the link, Lakewood.
Check out the City Page of Lakewood for additional demographic information for Lakewood.
Lakewood is associated with these zipcodes: 80465, 80232, 80235, 80214, 80215, 80227, 80226, 80228
The coordinates for Lakewood are: 39.6977 latitude and -105.1170 longitude.
We buy in Jefferson, in cities like Arvada, Wheat Ridge and their surrounding areas.