Do you want to sell your house? We are here to help you!
BiggerEquity is a leading online home buyer in America. We are the ideal choice for anyone who is looking for a genuine and trustworthy home buyer that offers a stress-free way for you to sell your home. BiggerEquity buys homes in Wichita and across America.
We are ahead of other real estate investment companies because we go the extra mile to ensure every transaction we make is a win-win for both the property owner and for us. We are experts at helping property owners facing foreclosure , lender-owned REOs, and anybody else who wishes to sell their property quickly. We invest in remodeling and selling homes after we buy them. We either sell the remodeled homes or put rent them out.
We offer you a way to sell your house fast and close the sale on your own without working with a realtor . We want to buy your house regardless of its condition. Register with us to get a cash offer for your house today. This means you can totally avoid the stress of long waiting periods that come with selling through real estate agents.
What Others Are Saying…
We Buy Houses across Wichita, Kansas. Sell your House without Commissions and Fees.
Selling your house is usually a time-intensive project that is characterized by visits from multiple prospective buyers, none of whom may eventually buy the house because the location or the price does not sit well with them. Others may simply claim that your house lacks what they want in a house (i.e. X-factor). This process ends up taking up all of your time with little to no result.
Alternatively, you may decide that selling your house through a real estate agent would simplify and speed up the process only to find out that it does the opposite, because you will have to pay commissions and wait for lengthy periods before selling.
As luck would have it, there is a more practical, fast, and simple alternative in the real estate market that will get the job done without wasting your time and money.
We can help you regardless of whether you need to sell your inherited property, vacant property, or a property that needs some serious repair work. It doesn't matter if you are facing code violations, going through divorce, need to relocate or downsize quickly, or whether your house is damaged by fire; we will buy your house as soon as you inform us that you need to sell. Receive a fair offer from us today and close at a time of your choosing.
What is common to people we help?
The want fair treatment.
They need a quick and effective solution.
They lack the means or wish to avoid closing costs incurred by selling with a realtor.
They need a stress-free way to get out from under the burden of their house.
Sell my Wichita, Kansas House Fast! We will Buy your House whether it is Small, Big, Ugly, or in Perfect Shape.
Do you need to sell your ugly house in Wichita to a professional company? Ads by huge companies that offer to buy houses are all over the place, but unlike them, we don't have to go through the long process of researching your location. Instead, we simply connect you with one of our branches that is familiar with your area. As natives of Kansas, we take it upon ourselves to offer help to our neighbors as a way of improving the standard of living in Wichita.
We know how difficult it is for you to manage your very busy life while trying to sell your house. You don't have to go through all that stress; we are here to buy your home in Wichita.
We would like you to sell your house to us quickly, regardless of whether it a small ranch, a mansion, in a high-end area, or in an area that most people consider undesirable. We can help you irrespective of whether you live in Wichita or its surrounding areas. Let us buy your house today and give you back your peace of mind.
I Need to Sell my House Quickly. BiggerEquity will Buy your Home Fast!
Do you need to sell your house quickly in Wichita without wasting time? We are here to help.
We have been in business for many years during which we have assisted over 1,700 homeowners who needed to sell their homes fast throughout the country. Regardless of your location or your reason for moving, BiggerEquity is ready to make you a cash offer for your house within 24 hours. The process of closing on a property can be filled with hassles, but we work with each customer to create a unique solution that best meets their needs and goals.
We make the process of selling your home easier than ever before! We treat all our customers with respect and work around the clock to meet their needs no matter the situation – be it foreclosure, financial difficulty, or relocation. We have representatives in different parts of the country who can reach out to you, and we can find a way to make you an offer even if none of our local representatives live in your state. The guiding principles of BiggerEquity are transparency, integrity, and efficiency. We have successfully sold numerous houses in over 48 states of the country over the years. Contact us now and we will have an offer for your home in as little as 48 hours.
Sell your House this Week! Fast Home Sale.
Do you want to Sell Your House Quickly in Wichita?
Contact us right away if you are looking to sell your house fast in Wichita without selling through a real estate agent. We buy houses directly from homeowners very fast. Selling with a real estate agent means you have to pay huge sums of money as commission, it takes a lot of time (up to 9 months in some cases) and raises uncertainty in your mind about eventually finding a buyer.
Most intending home sellers are aware of the high costs of commissions but fail to consider the complicated process and long periods they may have to wait before selling. Selling through an agent comes with no guarantee that you will find a buyer within 3 to 12 months.
We offer an easy and fast way for homes to be sold by owners who no longer want to keep their houses. Reach out to us today; we would love to buy your Wichita, Kansas house if you need to sell your house fast.
How can I get the best value for my home in Wichita, Kansas?
Who doesn't like to have cash in hand? That's what you get for trusting us to buy your home without stressing you out with agency fees or maintenance costs. On the flip side, average buyers won't ask you to pay them agency fees but more often than not, their purchasing power is limited by banking regulations.
We have the money you need for your house, and that's just the way it is. We're not about to apologize for being the first point of contact or last resort to people looking to sell their houses quickly. If you're officially tired of waiting for an average buyer who is waiting for bank approvals before they can give you cash in hand for your house, simply dial 866-333-8377 so we can sort you out in a jiffy.
We are not realtors; we are professional home buyers with compound real estate knowledge, legal resources, and funds sufficient to fix most real estate problems.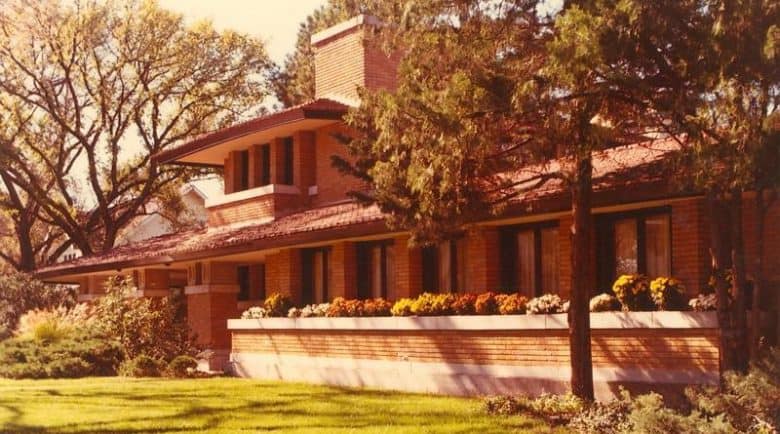 Are you wondering if we will buy your house in Wichita, Kansas?
How will you ever know if we will buy your house in Wichita, Kansas, if you don't call us right away on 866-333-8377 and ask? Or you might as well ask anyone that has ever trusted us to sell their house fast: your eyes will pop wide open with their testimonies of how we seamlessly handled the entire process, paperwork and all.
The first step towards getting us to buy your house is by completing the "sell my house fast" form on our website Biggerequity.com or calling us on 866-333-8377 right away to discuss your needs and unique preferences. We have answers to all the questions racing through your mind right now, and will patiently attend to you from the moment we hear your voice on the other end of our hotline: 866-333-8377.
Finally, choose a closing date. We won't compromise your schedule, you'll choose a closing date that works best for you. We won't usher you out of your home, if you need little time to pack up we won't disturb you.
We've got you Covered if you are Wondering how to Sell your House Fast and Easily in Wichita, Kansas and Make the Most out of it Quickly.
Have You Decided to Sell your House because it Requires Extensive Repairs? Is it an inheritance? Do you lack the financial means for the upkeep of your property?
BiggerEquity Buys Houses in a Stress-Free Manner in Wichita.
Our method is tested and trusted so you can trust us to buy your home in Wichita through a fast and easy process without the usual hassle that comes with selling a home. BiggerEquity can help if you are looking to sell your home fast. Regardless of the condition of the property, we will make a reasonable offer for it and keep every process of the transaction transparent. We do the heavy lifting for you so you can simply focus on moving your family to your new home without worrying about selling the house.
We can Buy your House in Wichita, Kansas Fast no Matter its Age, Size, or Condition.
Feeling reluctant about selling your home in Wichita, Kansas because you think it is in no shape to be sold in the real estate market? We buy houses in any condition! You do not have to worry about the pressure, stress, and complications that come with selling your home through real estate agents. Rather than the condition on your home, we focus on its potentials and this guides us in making a cash offer for your house.
We Buy Houses in Kansas …
With a current population of 2,911,641 and growing, it's the perfect time to sell your house in Kansas.
Since the beginning of time in 1861, folks have been selling their homes in Kansas
Lawmakers in Topeka, the capital of Kansas, are always coming up with new laws in congress in order to save you money when selling your home.
Since 1856, Topeka the capital of Kansas, people have been selling their homes.
Can you believe Kansas is 56000 square miles? Houses for sale galore!
The first step in selling a house is a Purchase Agreement between the Buyer & the Seller. Each state has an Official residential purchase agreement. In order to find the official document for use, visit the Kansas realtor board page.
Fun Fact: Witchita Kansas is home to the first Pizza Hut store ever.
Visit the Kansas by following the link, Kansas.
Check out the State Page of Kansas for additional demographic information for Kansas.
Sell My House Fast in Wichita Kansas
The city of Wichita is considered to part of Sedgwick county.
Visit the Wichita by following the link, Wichita.
Check out the City Page of Wichita for additional demographic information for Wichita.
Wichita is associated with these zipcodes: 67230, 67235, 67260, 67217, 67216, 67215, 67214, 67213, 67212, 67211, 67210, 67219, 67218, 67223, 67220, 67226, 67202, 67203, 67204, 67205, 67206, 67207, 67208, 67209, 67201, 67275, 67276, 67277, 67278
The coordinates for Wichita are: 37.6894 latitude and -97.3440 longitude.
We buy in Sedgwick, in cities like and their surrounding areas.