Did you just say "Sell My House Fast in Saint Louis, Missouri?"
You are not the only homeowner looking to sell their house fast. Hundreds of homeowners have worked with us and we found ways to help them so we can help you too, irrespective of whether you are:
-Dealing with Problem Tenants
-No Longer want to Keep the Property
-Downsizing
-Going through a Divorce , or
-Worried about extensive repair costs.
We will buy your house quickly
For many years, we have bought real estate in Missouri at a discount , renovated them, sold them to investors, or rented the property out on the real estate market. Unlike misleading investors out there, we always deliver on our promise. BiggerEquity is made up of a team of experts who buy homes fast in Missouri. Contact us if you are looking to sell your house quickly. Depending on our agreement, we even purchase your house on the same day you contact us.
NO COMMISSIONS, NO FEES
By selling to us, you won't have to worry about commissions, closing costs, and other fees. Traditional home sales incur realtor commissions and closing costs that can leave you with less money than you expected from the sale.
What Others Are Saying…
Get a quick cash offer on your home today. Let us tell you how much it is worth without any obligation.
BiggerEquity is made up of real estate investors based in Saint Louis who are experts at buying homes from homeowners regardless of their situation. We can help you whether you need to sell your house quickly to avoid foreclosure , cannot afford repair costs, or simply want to sell your estate, or vacant property.
We pride ourselves in reconstructing deteriorating property into spotless and attractive buildings through our strategy and vision of meeting the needs of new homeowners, improving the quality of houses in the community, and generally increasing the value of other houses in the neighborhood.
Besides buying houses irrespective of the condition, we constantly seek out other avenues to provide more value across the communities in Saint Louis. Rejuvenating houses in these communities help us improve the quality of housing and appeal of all neighborhoods.
Here's Why You Should Choose Us
We provide fast and seamless property transactions.
We are reliable buyers that will support you each step of the way.
We close fast to help you get on with your life quickly.
Did you Say, "Buy My House?" Here is our Acquisition Criteria.
BiggerEquity buys and sells houses. We are a real estate investment company that buys houses that are in good shape for our rent-to-own tenant buyers as well as less than desirable houses that we remodel and sell to other buyers. We pay cash for houses and close quickly because we don't rely on bank financing.
Do you own some property you want to sell? We are interested in buying houses in Saint Louis and neighboring parts of Saint Louis. We buy different categories of properties in Saint Louis including vacant homes, distressed houses, commercial property, vacant land, and pretty houses.
Wondering why you should sell your house to us? This question pops up in the mind of many sellers. Selling to us have many advantages compared traditional methods of selling.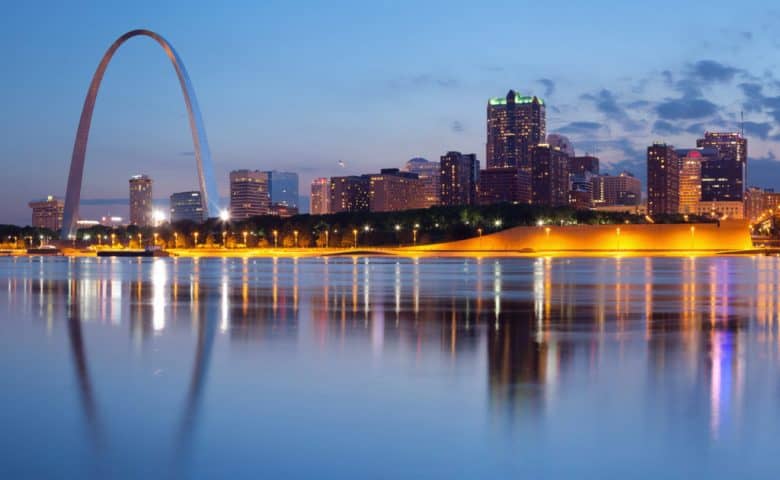 Need to sell now? Give us a call at 866-333-8377.
The need of pricing their homes is a major reason that most people hire real estate agents.
The most accurate and reliable way to price your home is to compare it with the price of similar homes on the market but this has the downside of taking up a large portion of the time you should spend on other things.
Pricing your home may remain one of the most difficult aspects of selling it even if you take the time to do your homework about its market value and pricing.
Call us Today if you want to Sell your House ASAP without Stress.
Do you want to sell your house today? BiggerEquity can buy your house right away. Listing your house on the real estate market can take weeks and sometimes months before you find a buyer with the means to buy your house. We can help you sell your house in Saint Louis fast.
It can get very overwhelming sometimes when you need to sell your home fast because such situations always come with a lot of pressure. It might be that your reason for wanting to sell your home is that you are behind on tax payments, moving, or going through a divorce. We buy property across Missouri regardless of the situation so you can always sell your house to us fast to get out of that situation and move on with your life. If you wish to sell your property in Missouri, we will buy it at the best price and close fast.
Sell your Missouri property quickly. Contact us now to receive a no-obligation cash offer in writing today. If you find our offer acceptable, we close the sale quickly by paying you in cash and closing the transaction through a reliable title company. Unlike conventional models, the process is simple when you sell your home to us because you will not have to deal with any delays, extra closing costs, commissions, or repair costs.
We buy houses from any willing body!
It is unclear why any Investor would refuse to buy a house because they don't agree with the owner's personality or world views… We have heard of stories like this and it beats our imagination. Anyway, we do buy houses from pretty much anyone that's willing to sell within our catchment areas. We have done this since inception and will keep doing it for as long as we're in this line of business.
At BiggerEquity, we work differently. We will give you a cash offer in just 24 hours after you submitted the small info we ask and you can close anytime you want. If your house is in a bad shape and you don't want to waste money on repairs, no problem we've got you covered. If you need it to close fast, we can get it done in just 7 days. We buy houses with cash and don't rely on traditional financing by banks.
You need not to worry yourself about the condition of your house. We'll pay out instant cash and buy it out regardless of its condition.
Sell your House Quickly and Move on!
Being misled or cheated is one of the biggest fears that homeowners battle with when looking to sell their homes. This is because, the need to sell your home fast makes the homeowner vulnerable to greedy home buyers (sharks) who are aware of the time constraint you are dealing with but do not care if you incur significant losses. Most real estate agents take advantage of homeowners in distress by negotiating an unfair price just to see how desperate you are due to your time constraints or financial situation. Under these circumstances, some homeowners give in and sell their homes for half its market price or even lower, thereby losing years of investment and savings as a result of the sale. While finding yourself in a situation where you have to sell your home fast can be one of the worst situations for you as a homeowner, it is important to understand that there are still a few good real estate professionals whose goal is to help you.
We understand you are having a hard time. For most homeowners, having to sell a home is never an easy choice but situations demand it sometimes. Nevertheless, you may have been getting very unattractive offers from real estate investors and strangers who are looking to buy your house for peanuts because they know you are in distress. Unlike these "sharks" who are looking to feed off your unfortunate situation, we value your house and consider your satisfaction and dignity our priority.
Our #1 aim is to help you out of that situation so you can count on us to make you the best possible offer for your house. If the deal does not sit well with you, we will not pressure you in any way. Instead, we will recommend other alternatives that may be better options for you. However, you can always come back to us if other options do not work out. We can buy your house in Saint Louis, Missouri "AS-IS" irrespective on the condition.
Here is the fastest way to sell your property in Saint Louis, Missouri.
BiggerEquity is a member of a nationwide investor group that assists tens of thousands of homeowners annually. We do not follow traditional techniques of selling your home but our method is faster and those using the "traditional" route do not want you to know about it.
Do you value how fast your home is sold above whether you sell your house for the full price? If your answer is yes, shoot us a call right away! Trying to sell your house through traditional methods may not be the best option for you when time is of the essence. This is because, when you choose to sell your Saint Louis home through a realtor, uncertainty sets in about how long it will take to sell your home and if you sell it eventually, the timing of the sale might be a terrible miss or a lucky hit. Although realtors can analyze local market conditions to determine the time frame for selling your home, they would usually tell you what they think you want to hear at first, only to ask you to reduce the price several weeks or months later. It can take months to sell homes in Saint Louis and Missouri agents aren't helping matters.
Most times, selling a house can be a burdensome experience, especially if you list the house on the market in the fall or if it is not in good shape, or ugly. Also finding a reliable real estate agent to work with in selling your house could take more time than you have to spare, but you mustn't feel defeated. The process is a lot easier when you work with us because we handle all the legal issues at each stage of the transaction. In a word, what we offer is an out-of-the-box service, which is completely stress-free. Simply call us today or fill out our contact form to get started.
We Buy Houses in Missouri …
With a current population of 6,083,672 and growing, it's the perfect time to sell your house in Missouri.
Since the beginning of time in 1821, folks have been selling their homes in Missouri
Lawmakers in Jefferson City, the capital of Missouri, are always coming up with new laws in congress in order to save you money when selling your home.
Since 1826, Jefferson City the capital of Missouri, people have been selling their homes.
Can you believe Missouri is 27300 square miles? Houses for sale galore!
The first step in selling a house is a Purchase Agreement between the Buyer & the Seller. Each state has an Official residential purchase agreement. In order to find the official document for use, visit the Missouri realtor board page.
Fun Fact: The Gateway Arch is the tallest monument in the united states built by man.
Visit the Missouri by following the link, Missouri.
Check out the State Page of Missouri for additional demographic information for Missouri.
Sell My House Fast in Saint Louis Missouri
The city of Saint Louis is considered to part of St. Louis county.
Visit the Saint Louis by following the link, Saint Louis.
Check out the City Page of Saint Louis for additional demographic information for Saint Louis.
Saint Louis is associated with these zipcodes: 63110, 63111, 63112, 63113, 63115, 63116, 63118, 63120, 63107, 63106, 63104, 63103, 63102, 63101, 63109, 63108, 63155, 63139, 63137, 63143, 63147, 63145, 63150, 63151, 63156, 63157, 63158, 63160, 63163, 63164, 63166, 63167, 63169, 63171, 63177, 63178, 63179, 63180, 63182, 63188, 63195, 63197, 63199
The coordinates for Saint Louis are: 38.6358 latitude and -90.2451 longitude.
We buy in St. Louis, in cities like Ballwin, Chesterfield, Florissant and their surrounding areas.