A Fast Way to Sell your Home in Ogden, Utah.
Have you decided to sell your property quickly in Ogden? We are ready to make a fair all cash offer on your house regardless of its location in Ogden or whether it is a condo, an old house, or a brand new home that is part of a recent residential development.
Listing your home could mean you will have to wait for months before a qualified buyer comes around. Instead of waiting this long, we can buy your Utah house from you today. We will buy your house very quickly for cash and take care of all the paperwork. No commissions! No Fees!
EARN SOME MONEY BY REFERRING A FRIEND
Did you sell your house to BiggerEquity in the past? You can earn up to $1,000 from us if you refer any of your friends who wants a cash offer for their homes to us. Learn more about this works here.
What Others Are Saying…
We are happy to buy your home regardless of its condition, size, or how old it is.
We offer our clients a one-hour guarantee at BiggerEquity. The process is simple. If we agree to come have a look at your property but are unable to make you an offer for your house within one hour of inspecting it, or meeting the owners whose consent is required to enter into a Standard Real Estate Purchase & Sale agreement, we will make it up to you by buying you dinner to show our appreciation to you for giving us the chance to serve you better.
We do not back out of a deal at the last minute. We are a reliable company that you should work with if you are looking to sell your house quickly.
You do not have to worry about selling your home in Ogden, Utah anymore. We are only one phone call away!
Why Sell Your House to Us?
We offer you fast and effective real estate solutions for your Ogden house regardless of whether it is a condo, a bungalow, a duplex or a single-family house. No matter the type of house you are selling, you can be certain that we are ready to buy it AS-IS and close fast.
We make attractive offers to buy your house for cash and rid you of the burden of your house quickly.
Our terms of service are simple and easy to understand because we keep every step of the process transparent and we are upfront about our intentions. We aim at providing solutions that are mutually beneficial.
BiggerEquity oversees and takes care of all paperwork involved in the transaction to quicken the process and make it stress-free for you.
We don't charge any fees, commissions, valuation expenses, or closing costs. The cost of all activities and paperwork are on us.
Rest assured that we would buy your house irrespective of whether it requires extensive repairs. The physical condition of your house won't stop us from buying it for cash.
Negative equity or no equity is not a deterrent to us. We will still buy your house provided you want to sell.
We have many years of experience as regards buying houses. Over the years, we have successfully closed on countless houses with different sellers in different situations. The vast experience we have amassed from our years of buying real estate as well as providing legal and lending services allows us to tackle your situation with the best solution to resolve it quickly.
Everybody at BiggerEquity treats everyone who sells to us with respect and dignity irrespective of their situation. Our compassionate, friendly, and professional staff are at your service.
Our speed and responsiveness are unmatched. We are fully ready to help you.
We are 100% committed to the goal of making you an offer in as little as one hour after you give us a call or fill out our online form.
Trying to sell your house fast in Ogden when you have a very busy schedule or lack the resources to get it ready for sale is very frustrating because either you do not have the time to do the work or you cannot afford to hire a professional to make your house marketable. Rather than worrying about this, you can sell your house to us instead. We are ready to buy your house in Ogden for CASH and handle all the paperwork and processes involved in the sale without stressing you in any way. We buy houses in Ogden, sell your house to us today and get over whatever stress your home is putting on you.
We are available to answer any questions you may have about the process and will guide you in deciding how best to go about selling your home. We can clarify all issues about how the transaction works.
We can Buy your House and Pay you in Cash
We buy houses FAST!
No matter the situation, we are ready to buy your house AS-IS. We are local investors in Ogden standing by to buy your property today, tomorrow, or any time! You do not have to worry about the paperwork, we have got that covered! Whether your house is in bad shape, ugly, dirty or damaged , we encourage you to sell it to us that way.
Sell your House Quickly
You can sell your house fast to us instead of letting it sit on the real estate market for many months without getting any good offers from potential buyers. We are ready to buy your house in its current condition without repairs or cleaning and pay you in cash in as little time as possible. We close all our transactions through a reliable and secure title company that ensures every step of the process is legal, quick, correct, and easy.
Are you Relocating?
Do you plan to move out of your current state or have you already moved out and do not plan on keeping your old house or putting it up for rent? We can help you resolve this situation fast and easily by buying your property. We can deliver the all the paperwork, documents, and your check to you via FedEx or UPS. This way, you can sell your property in Ogden, Utah to us from the comfort of your home or office without having to travel across states.
We'd Like to Make you an Offer to Buy your Ogden, Utah House.
The majority of people looking to sell homes in Ogden accept unfair offers from house flippers out of desperation. However, BiggerEquity can make you a cash offer to buy your house without any hidden fees.
BiggerEquity will buy your home as-is for cash no matter its condition or your situation. It only takes 24 hours or less for us to make you an all-cash offer for your house. You will not have to stress about spending any money on home improvements or repairs before selling your house to us. Additionally, you will not have to cover any closing costs or commissions. Contact us today to sell your home fast and close quickly within 5 days.
We operate a simple and efficient process of buying houses AS-IS so you do not have to go through any stress of making repairs or spending money on renovations. We will cover all the closing costs and our attorney will pay you CASH as soon as we buy your house.
We are your last resort if you must sell your Ogden, Utah house fast this week.
By calling the main source for purchasing, you've already taken action. We buy houses of any condition fast. If your decision on selling your house has been made, kindly fill out our form today or call 866-333-8377 and consider it sold. We will pay you top dollar for your house. We will buy your house completely and will give you time to reside therein till you're ready to move out. If you own a bad rental, inherited property, transfer, divorce, foreclosure, pretty or a condemned house, we'll buy it and we pay you in cash.
You may have been turned down severely and feel like giving up already. Your sad days are over with us because we will buy your house and give you cash in hand as soon as you want. Congratulations!!!!!
The best part is that, after you agree to the offer you get money straight in your account. Chances are that the company will absorb the extra cost involved and then will immediately request for the paperwork.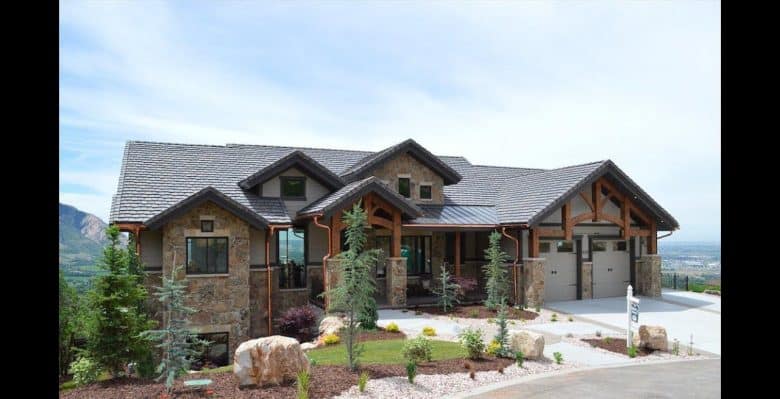 You can sell your house to us for cash. Get started by telling us about your situation today.
BiggerEquity is a family owned business that provides real estate solutions for homeowners. We are in business to find a solution to your real estate problem regardless of whether you are having difficulty selling, at the brink of foreclosure, or want to sell your house quickly for another reason.
We are NOT in business to take advantage of people in difficult situations. Rather, we aim at improving their lives and making some profit for ourselves in the process. We are committed to ethical conduct, respect, and non-discrimination in all of our transactions.
Do you need to verify our claims? We are happy to give you access to our bankers and references who will confirm that we are qualified investors that can secure the loan to close on your house fast.
Real estate investor vs Realtor | BiggerEquity.
Q: In what way are you different from real estate agents?
A: Selling your house through real estate agents can be slow because they have to list your property and hope someone makes an offer for it. This process can sometimes take up to a year before the ideal buyer comes around. In addition, you will have to pay a percentage of the money realized from the sale to the agent as commission.
Fees and charges that are raked up by real estate agents can sometimes run into a few thousands, maybe tens of thousands of dollars because selling a house can sometimes involve a lot of expenses and complicated processes.
Regardless of condition – sell your house fast – stress and obligation free!
We Buy Houses in Utah …
With a current population of 2,995,919 and growing, it's the perfect time to sell your house in Utah.
Since the beginning of time in 1896, folks have been selling their homes in Utah
Lawmakers in Salt Lake City, the capital of Utah, are always coming up with new laws in congress in order to save you money when selling your home.
Since 1858, Salt Lake City the capital of Utah, people have been selling their homes.
Can you believe Utah is 109100 square miles? Houses for sale galore!
The first step in selling a house is a Purchase Agreement between the Buyer & the Seller. Each state has an Official residential purchase agreement. In order to find the official document for use, visit the Utah realtor board page.
Fun Fact: Utah mountain peaks, on average, are the tallest in the country. The average elevation of the tallest peaks in each of Utah's counties is 11,222 ft.-higher than the same average in any other state.
Visit the Utah by following the link, Utah.
Check out the State Page of Utah for additional demographic information for Utah.
Sell My House Fast in Ogden Utah
The city of Ogden is considered to part of Weber county.
Visit the Ogden by following the link, Ogden.
Check out the City Page of Ogden for additional demographic information for Ogden.
Ogden is associated with these zipcodes: 84404, 84401, 84403, 84201, 84244, 84407, 84408, 84409, 84415
The coordinates for Ogden are: 41.2281 latitude and -111.9677 longitude.
We buy in Weber, in cities like Roy and their surrounding areas.