Sell your House to us Without Hassle! We Buy Homes AS-IS.
It doesn't matter if your house is damaged by fire or as a result of abuse by bad tenants. We are ready to buy your house AS-IS no matter the degree of repair it needs.
Don't worry about the condition of your home; it won't stop you from selling it to us.
We buy homes regardless of the condition and you do not have to spend any money on repairs, cleaning, or renovation before selling to us. We will take care of all that for you. We can give you a cash offer for your home without any contingencies and no obligation. This way you can focus on moving on.
What Others Are Saying…
What options are available to me for selling my White Plains, New York house?
You can sell your house to an average buyer, if you don't mind waiting patiently for them to wrap up the process of obtaining funds from a Bank. If you are willing to part with commissions and wait indefinitely, then you can consider listing it with a real estate agency. But if you can't deal with all that, an investor is sure to buy your house in barely 7 days. So what's it gonna be for you?
No long contracts… just a small read. I'll give you a simple, well written cash offer and a closing date.
The choice of who to trust with getting your house sold is entirely up to you. But if the investor option is top on your mind, then we are expecting your call at 866-333-8377 right away. We buy houses fast. And we never fail to pay cash on or before the date preferred by house owners. Is that cool or what? Now, it's time for you to get in touch with us at 866-333-8377
Here's Why You Should Choose Us
We provide fast and seamless property transactions.
We are reliable buyers that will support you each step of the way.
We close fast to help you get on with your life quickly.
Did you just say "Sell My House Fast in White Plains, New York?"
You are not the only homeowner looking to sell their house fast. Hundreds of homeowners have worked with us and we found ways to help them so we can help you too, irrespective of whether you are:
-Dealing with Problem Tenants
-No Longer want to Keep the Property
-Downsizing
-Going through a Divorce , or
-Worried about extensive repair costs.
We will buy your house quickly
For many years, we have bought real estate in New York at a discount , renovated them, sold them to investors, or rented the property out on the real estate market. Unlike misleading investors out there, we always deliver on our promise. BiggerEquity is made up of a team of experts who buy homes fast in New York. Contact us if you are looking to sell your house quickly. Depending on our agreement, we even purchase your house on the same day you contact us.
NO COMMISSIONS, NO FEES
By selling to us, you won't have to worry about commissions, closing costs, and other fees. Traditional home sales incur realtor commissions and closing costs that can leave you with less money than you expected from the sale.
What kind of sellers do we buy houses from in White Plains, New York?
We are particularly interested in helping people who find themselves in difficult situations and need to sell their house quickly in White Plains regardless of how terrible their situation is.
This is a great option for you if you own a multi-family home or rental property that you are looking to sell. We can provide a range of solutions that best fit your situation.
Give us a call today if you are looking for an easy and fast way to sell your house in White Plains, New York. We have a team of specialists on ground to educate you on all the steps involved in our process of buying houses and answer any additional questions you may have. Thanks to our many years of experience in real estate, we have helped countless homeowners avoid foreclosure in White Plains, New York. Our service is second to none.
When is the best time to sell your house?
Once you're ready to enjoy the stress-relieving benefits of selling that house of yours, we will buy it immediately. Hurry up with making up your mind though, because you never know when your chances of selling for a satisfactory price will suddenly crash!
If your house is becoming too expensive for you to manage, it may soon end up being more of a liability than an asset. To prevent this from happening, it's best to let it go as soon as possible. Otherwise, you may end up spending the rest of your life on recurring bills that add no value.
It could be hard to do, but we've done it in just 2 days! Closing in 2 days has never been easy, but we indeed finalized the contract in 2017 we closed on a house we signed under contract in 2015. The timing is up to you.
We Can Buy your House for Cash and Close Fast no Matter the Condition.
Regardless of your circumstance, we are always ready to work with you to come up with a good price for your property. Our approach is very direct in evaluating what it will cost us to get the property back in shape before re-selling it and we always come up with a solution that is mutually beneficial to both you and to us.
Look no further if you are looking to sell your property fast without stress, inspections, financial delays, and agents' commissions. We save you the time and effort by making a fair cash offer to you for your house in its current condition, without insisting that you make any repairs.
We usually close the deal and release the funds within 10 to 14 days provided no major title issues come up in the transaction. However, you will get as much time as you need to evacuate the premises and remove your belongings. Our technique is flexible and tailored to meet the needs of each situation and we use it to ensure the transaction does not make you uncomfortable in any way. To help us understand your situation better and provide the best possible solution for you, simply fill out the form below as best as you can. We will contact you ASAP. Note that all information you provide in this submission is confidential.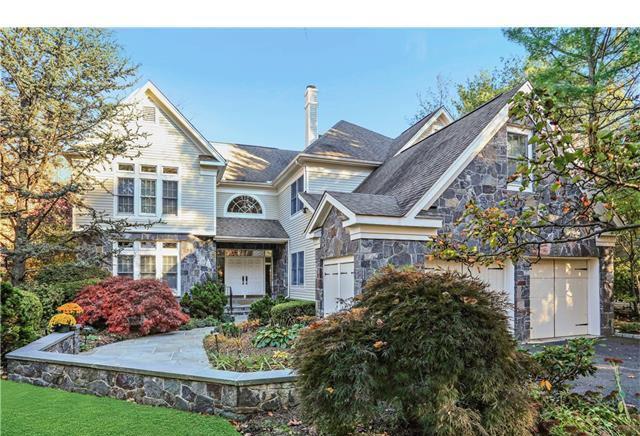 Need to sell a home fast? We Guarantee a quick sale with us.
We've got you covered! You don't have to look further around because, you are already in the right place for that. BiggerEquity will relieve you of any unwanted houses and make sure that you get a fair cash offer for your property today.
We are cash home buyers and if you want to sell your house very fast for any of the reasons we mentioned above, we are here to help. We offer a quick property sale solution and complete house sale in just 7 days. Contact us fast and we can help you sell your house within 7 days.
Most times, selling your house can be difficult but we can help you circumvent this difficulty and sell your house very fast for a cash payment only if you are ready to sell. If working with real estate agents or using traditional selling methods are not working for you, we can speed up the process for you and help you sell your house through a simple and fast way, no matter the condition of your house. The process is simple, just click on the button below, and have us do a quick evaluation of your situation after which we will make an appointment with you to make you a cash offer for your house.
If your unsold house is in White Plains, New York, we will buy it immediately. Call us now: 866-333-8377
There are certain issues with your house that are making prospects avoid it, even though the price tag is highly competitive. You may want to find out what these issues are and get them fixed before putting your house back on the market. If this does not sound like a plan to you, then you may have to further reduce the price so that prospective buyers will be encouraged to buy. In this case, you should announce the new price reduction, while at the same time informing prospective buyers that they can use the difference to fix the issues you noticed. Some issues to look out for include outdated fixtures, structural deficiencies, offensive odors and clutter.
The wrong strategies were used to market your house and obviously, they backfired! Fortunately for you, we are more than happy to bail you out if you'd give us a quick call at 866-333-8377. For you, we promise to turn up like knights in shiny realtor armor and do all it takes to sell your house unbelievably fast!
Not to brag, but your unsold house is as good as bought once you give us a call on 866-333-8377. Depending on what you prefer, we can offer you cash outright for your house or list it for sale via a plethora of super effective channels. We're so passionate about what we do that we will still recommend effective marketing strategies that will sell your house fast, even if you open up to us about your decision to use another realtor. So after all, you have nothing to lose by giving us a call on 866-333-8377; we buy houses and provide tangible value.
We Buy Houses in New York …
With a current population of 19,795,791 and growing, it's the perfect time to sell your house in New York.
Since the beginning of time in 1788, folks have been selling their homes in New York
Lawmakers in Albany, the capital of New York, are always coming up with new laws in congress in order to save you money when selling your home.
Since 1797, Albany the capital of New York, people have been selling their homes.
Can you believe New York is 21400 square miles? Houses for sale galore!
The first step in selling a house is a Purchase Agreement between the Buyer & the Seller. Each state has an Official residential purchase agreement. In order to find the official document for use, visit the New York realtor board page.
Fun Fact: New york City is the country's most populated city
Visit the New York by following the link, New York.
Check out the State Page of New York for additional demographic information for New York.
Sell My House Fast in White Plains New York
The city of White Plains is considered to part of Westchester county.
Visit the White Plains by following the link, White Plains.
Check out the City Page of White Plains for additional demographic information for White Plains.
White Plains is associated with these zipcodes: 10601, 10606, 10604, 10605, 10603, 10602, 10610
The coordinates for White Plains are: 41.0220 latitude and -73.7548 longitude.
We buy in Westchester, in cities like Harrison, Mount Vernon, New Rochelle and their surrounding areas.