Sell your House Quickly for Cash!
Have you been searching for "sell my house fast in Bozeman" or "buy my house quickly" recently? BiggerEquity buys houses throughout Bozeman. We are local home buyers with the financing to make you an offer and buy your house AS-IS the same day irrespective of its condition. You don't have to cover any repair costs when you sell to us.
A Stress-Free Home Sale Experience
You do not have to go through the stress of selling your house through traditional methods. Selling your home through real estate agents takes a lot of time and costs money in the form of fees and commissions. Work with BiggerEquity today to sell your house without extra costs.
You don't have to Take our Word for it. Check out what Previous Sellers have to Say About us. Your visit to this page is an indication that you have been searching for a company that will buy your house in Bozeman, Montana. BiggerEquity is the best choice when it comes to selling your home to a home investor that puts your satisfaction first.
What Others Are Saying…
BiggerEquity is the perfect solution for every problem that affects buying properties.
Buying a house should be an easy process, and BiggerEquity can help to ensure this. Our no-qualifying lease purchase program makes it possible for you to personally experience what it feels like to live in a house or neighborhood of interest before paying for it (if you're still interested). Whether you are looking to buy a house or rent while for a while, you can browse through our available options or call us at 866-333-8377 to discuss your house viewing preferences.
Once you accept the cash offer for your house, choose a closing date that work best with you. No rush! We work around your schedule to ease the process.
Once you accept our cash offer on your home, we handle all the stress involved in selling it. We are available 24/7. We will guide you through the fast home sale process and we close at a reputable local company.
Three Simple Steps is All it Takes to Sell Your Bozeman House to Us.
Stage 1: Submit the Online Form or Give us a Call.

Give us a call or complete and submit our online form to get a free quote for your home after a short conversation with us over the phone. If you accept our fair offer to buy your Bozeman house, we will immediately move things to the next stage.

Stage 2: Arrange a Meeting in Your Home.

Like other companies that buy houses in Bozeman, we will have one of our expert home buyers pay you a visit to assess your home and see if any sections require some repair work (Note that we will cover all the repair costs; you do not have to worry about it). After the appraisal, our specialist will explain every detail of the findings and agreement to you. If you sign the agreement, we will proceed to the third and final stage.

Stage 3: Choose a Closing Date and Get Your Money.

We will handle all paperwork involved in the transaction and allow you to choose when you will like to close. On the closing date, we can all sign the necessary documents and you will get the cash payment for your house immediately. We provide the simplest way to sell your house in Bozeman.
Moving Out? Make Sure to Sell Your House First.
Reviews and testimonials from many of our customers are proof that we always treat people with respect. You can read some of these reviews and testimonials here on our website
Our belief is that having the option of selling their house fast gives people the opportunity to spend their time on other productive activities. We help make this possible by buying the houses of people who do not wish to sell the traditional way. One of our main objectives here is to help people.
The timeframe for selling your house is entirely up to you so you can decide if you want to close the transaction within our usual 7 days period or if you would prefer a more convenient timeframe. After the sale, you can remain in the property depending on our initial arrangement in order to meet up with your schedule.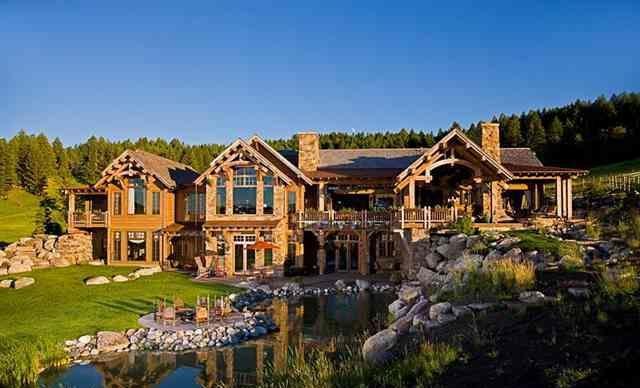 You can sell your property as quickly as you need to using this method.
Do you need to sell your house fast in Bozeman for the best price? You have come to the right place! BiggerEquity will buy your house quickly through a professional, secure, and convenient process that will get you hooked in such a way that you will always want to work with BiggerEquity any time you need to sell any other property.
Have you been asking yourself "How do I Sell my House Fast?" Worry no more! BiggerEquity provides solutions for you to sell your house quickly irrespective of whether it is a loft, townhouse, or condominium. We offer the quickest, easiest, and most convenient way for you to sell your home.
Compared to rigid antiquated traditional methods of selling homes with realtors, BiggerEquity offers you a better alternative. At BiggerEquity, we are committed to helping you regain control of your situation. The SPEED, CERTAINTY, and CONVENIENCE we offer our clients remain unmatched in the industry.
We'd Like to Make you an Offer to Buy your Bozeman, Montana House.
The majority of people looking to sell homes in Bozeman accept unfair offers from house flippers out of desperation. However, BiggerEquity can make you a cash offer to buy your house without any hidden fees.
BiggerEquity will buy your home as-is for cash no matter its condition or your situation. It only takes 24 hours or less for us to make you an all-cash offer for your house. You will not have to stress about spending any money on home improvements or repairs before selling your house to us. Additionally, you will not have to cover any closing costs or commissions. Contact us today to sell your home fast and close quickly within 5 days.
We operate a simple and efficient process of buying houses AS-IS so you do not have to go through any stress of making repairs or spending money on renovations. We will cover all the closing costs and our attorney will pay you CASH as soon as we buy your house.
Selling has never been simpler than this!
Selling your home to an investor may be a totally new experience to you because you have never worked with an investor before. The same is true for many homeowners so it is very normal for you to have many questions racing through your mind about how it works. Rest assured that we are always available and ready to answer any questions you may have. To a large extent, the process is the same for everybody.
We Buy Homes no Matter the Condition.
Unlike many traditional buyers who prefer to buy homes that need no repairs, home investors are willing to buy your home as-is. In fact, it is a property that they look out for in every transaction; to buy the house in its present condition. Regardless of the needed repairs or damage to your house, we will buy it in that condition and fix it on our own budget. You do not have to spend a dime.
We take care of all the paperwork
Leave the closing process and all the paperwork to us and focus on other things. We take care of all the paperwork required for the sale of your home.
Our Services
We are a real estate investment organization based in Bozeman who are interested in buying homes fast across Bozeman.
The only category of sellers we work with are those who need to sell their homes in Bozeman fast due to certain situations that require them to do so.
Should you really want to sell your in Bozeman, just fill out the following form or give us a call at 866-333-8377 and we will contact you with a guaranteed cash fair offer for your property within 24 hours. You can then decide if you want to move forward with the sale or not.
Are you Wondering how to Sell your Bozeman, Montana House Fast? We can Buy your House Quickly and Easily without Stress. We've got it all Covered!
As a real estate solutions and investment firm, we are experts in providing solutions to help homeowners get rid of homes that have become a burden to them as soon as possible. We are investors that can solve your real estate problems fast by making an all-cash offer for your house today!
Sell Your House in Bozeman quickly without spending money on expensive repairs or dealing with the stress of working with realtors. Instead of risking uncertainty and the expenses of selling your home through a realtor, you can sell your home to BiggerEquity and receive an offer from us on-site. Selling to BiggerEquity means you do not have to cover any costs for repairs and you do not have to clean your house before selling it. BiggerEquity is ready to buy your home today.
We are one of the foremost companies around that buy houses in Bozeman in its current condition (as-is). Don't stress yourself by trying to clean your house or spending money on repairs, or even paying tax liens. We will cover all these costs and buy your house quickly for cash.
We Buy Houses in Montana …
With a current population of 1,032,949 and growing, it's the perfect time to sell your house in Montana.
Since the beginning of time in 1889, folks have been selling their homes in Montana
Lawmakers in Helena, the capital of Montana, are always coming up with new laws in congress in order to save you money when selling your home.
Since 1875, Helena the capital of Montana, people have been selling their homes.
Can you believe Montana is 14000 square miles? Houses for sale galore!
The first step in selling a house is a Purchase Agreement between the Buyer & the Seller. Each state has an Official residential purchase agreement. In order to find the official document for use, visit the Montana realtor board page.
Fun Fact: The biggest Elk herd in the nation is located in the state of Montana.
Visit the Montana by following the link, Montana.
Check out the State Page of Montana for additional demographic information for Montana.
Sell My House Fast in Bozeman Montana
The city of Bozeman is considered to part of Gallatin county.
Visit the Bozeman by following the link, Bozeman.
Check out the City Page of Bozeman for additional demographic information for Bozeman.
Bozeman is associated with these zipcodes: 59718, 59715, 59717, 59719
The coordinates for Bozeman are: 45.6828 latitude and -111.0545 longitude.
We buy in Gallatin, in cities like and their surrounding areas.