We have purchased lots of properties all over Madison, Mississippi
We buy houses with or without tenants. If you have thought about selling, contact us and we can help. Call us at 866-333-8377 and consider it sold. We offer top dollars for your house. We will buy your house completely, take over and honor any lease arrangements. We will take care of all the details including notices to tenants. If you are ready to sell a bad investment, we can help. You are not alone! The failing economy and mortgage crisis have affected many investors with bad tenants. No matter the situation, like a bad rental , inherited property, transfer, divorce , foreclosure or even a condemned house, we are going to buy it and pay you in full cash.
So you don't have the heart to evict tenants? Lol. Don't worry, we understand. If you've decided it's time to finally walk away from the negative impact of problematic tenants in your life, give us a call at 866-333-8377. We will buy that property of yours with the tenants in it. Once you've walked away with your cash in hand , repairs are on us – along with everything else that requires money to be spent.
We will never judge you for telling us about the situation that led to you wanting to sell your house. Our business is to buy your house and that is exactly what we will focus on doing fast!
What Others Are Saying…
We Provide New and Effective Real Estate Investing Solution Tailored to the Needs of Buyers, Sellers, and Investors.
BiggerEquity remains unsurpassed as the best real estate investment group in Madison because we always aim at getting things done the right way. We buy pretty houses and distressed single-family houses then help families move into pretty homes of their own through our rent-to-own program while remodeling the distressed houses to get them sold to other homeowners who find our remodeled homes attractive . We buy houses from persons facing foreclosure, bank REOs, and people who need to sell their houses quickly.
We offer effective solutions for people looking to sell their house quickly as well as investors who need to grow their portfolio to receive better returns.
We like to attribute the success of BiggerEquity to the lasting relationships we have managed to build through buying and selling quality houses. On one hand, we help homeowners break free from difficult situations; on the other, we help families that are not so fortunate to realize their dreams of owning a home. We buy houses that are less than desirable and remodel them as a way of beautifying and improving our community.
How Do I Sell My House In Madison Quickly?
Sell your house to us without paying commissions. We will cover all closing costs, and then use an insured title company to close quickly and pay you the full price.
BiggerEquity offers fast closing when we buy your house. We can close within a week or any time that works for you.
You do not have to repair your house. We will buy it AS-IS.
Is it Possible for me to Sell my House Quickly and Easily?
Anxiety, fear of the unknown, and uncertainty are common feelings that worry many people who need to sell their homes. It is normal for intending sellers to worry about whether they will succeed in selling their homes fast and all these worries can quickly stress you out. Worrying about whether your house will eventually sell is only a part of the problem. It gets worse when you think about all the things that could go wrong if you try to sell your house through conventional methods such as listing it on the market. In such cases, it is easy to get overwhelmed by all these but there is another way.
Worry no more. BiggerEquity is in business to ensure you sell your home fast in Madison without hassle. Why worry about uncertainty when you can quickly sell your home to us? We buy homes in Madison the easy way without making you go through any stress in the process of selling your home. We provide a fast and simple way for you to sell your home for cash and close on it in the quickest timeframe.
The fast, convenient, and stress-free service we offer makes us the ideal choice of Mississippi homeowners who wish to sell their homes. We provide a system that is free of all the stress you experience when selling your house through an agent. Contact us today if you wish to learn more about how to sell your house fast for cash in Madison, Mississippi or complete our online form and one of our representatives will contact you ASAP with an offer for your home.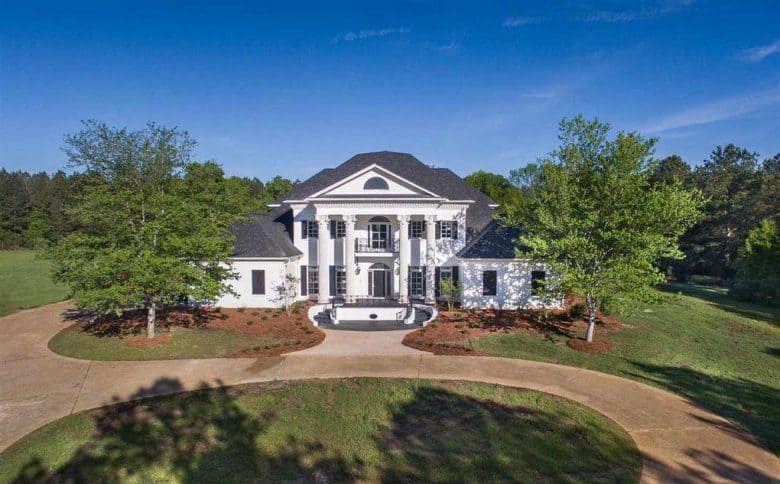 As long as you are in Madison, Mississippi; we buy houses there.
You do not have to worry about the condition of your home. We do all the work to bring it to the level of your neighborhood.
Our goal is to make your property selling task as easy as possible for you and your family, so that you can move on and leave the house hustle behind.
There's really no need for you to keep delaying before calling us at 866-333-8377 because the more you delay, the more complicated your situation might become. We buy houses fast. What else do you need to know before you finally make up your mind? Just call us Now at 866-333-8377 and ask all the questions racing through your mind right now. We will not judge you.
We Buy all Kinds of Houses in Madison, Mississippi.
Every day, we get enquiries from homeowners who need to sell their house quickly in Madison.
We are at the helm of home buying in Mississippi. Rest assured you're safe if you need to sell your house quickly in Madison.
We will make you a great offer and pay you the actual value of your house. You do not have to incur any expenses in regards to home inspection or closing costs. Sell your house to us the stress-free way.
BiggerEquity is a household name in Madison, Mississippi when it comes to buying houses fast!
We are here to serve your need, helping you to free yourself from any unwanted house as fast as possible. We provide a tender solution that creates a win-win environment for both parties involved in the transaction. At times we provide you with multiple offers and you can choose to accept one or none.
We buy homes all over Mississippi. Their condition does not matter one bit, as long as there is still something left of the structure that you can use to collect your cash offer fast!
No matter the problem with your house, we will buy it as is. If you're ready to offer your home, just give us a call right NOW at 866-333-8377
Examine our seller-providential contract and check our references.
BiggerEquity provides a stress-free, fast, and confidential way of selling your house. We can contact you with a no-obligation cash offer that you can review and approve at your convenient time. If you need some advance to help you move, we can provide you with thes cash before the close of escrow to make this possible.
We know that selling your home can be very stressful but our company provides a stress-free and fast solution for selling your house. Call us today on 866-333-8377 to receive a cash offer for your house or we can contact you instead if you complete the forms on our site.
Our buying method simplifies the whole process of selling your house and it bypasses closing fees and charges. We will walk you through the entire process from the beginning to the end and we are always just a phone call away from closing.
Do you want to sell your house in Madison, Mississippi?
BiggerEquity can make you an all-cash offer for your home in as little as a week no matter the condition of your home if you are looking to sell your home quickly in Mississippi and neighboring areas like Madison. Whatever the condition of your house, we buy it as-is so you do not have to spend money on repairs.
The lengthy time it takes to sell a home is among the biggest problems that homeowners face today when looking to sell their houses. BiggerEquity skips the lengthy waiting periods and pay cash! This way, you do not have to go through the stress of the process of selling your home or paying huge sums of money as commission for agents. We can make you a cash offer in as little as 24 hours of having a look at your house.
We cover all Closing Costs
Closing costs can sometimes take up to 10% of the money you receive for your house after the sale. This cost sometimes run into thousands. However, by selling to BiggerEquity, we take care of all the paperwork and closing costs thereby saving you from the worry of spending extra money or time. You get to keep all the money to yourself when you sell your house to us.
We Buy Houses in Mississippi …
With a current population of 2,992,333 and growing, it's the perfect time to sell your house in Mississippi.
Since the beginning of time in 1817, folks have been selling their homes in Mississippi
Lawmakers in Jackson, the capital of Mississippi, are always coming up with new laws in congress in order to save you money when selling your home.
Since 1821, Jackson the capital of Mississippi, people have been selling their homes.
Can you believe Mississippi is 104900 square miles? Houses for sale galore!
The first step in selling a house is a Purchase Agreement between the Buyer & the Seller. Each state has an Official residential purchase agreement. In order to find the official document for use, visit the Mississippi realtor board page.
Fun Fact: Only state capital that shares its status as county seatwith another city (Raymond, Mississippi).
Visit the Mississippi by following the link, Mississippi.
Check out the State Page of Mississippi for additional demographic information for Mississippi.
Sell My House Fast in Madison Mississippi
The city of Madison is considered to part of Madison county.
Visit the Madison by following the link, Madison.
Check out the City Page of Madison for additional demographic information for Madison.
Madison is associated with these zipcodes: 39110, 39130
The coordinates for Madison are: 32.4738 latitude and -90.1300 longitude.
We buy in Madison, in cities like and their surrounding areas.